TSB bank goes down - what are your rights?
TSB bank offline leaving customers in the lurch and worried about making payments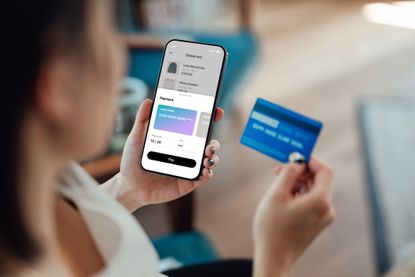 (Image credit: Getty images)
TSB has gone down, leaving hundreds of customers struggling with their online banking following an outage.
According to Downdetector, as of 8.54am this morning there were 475 reports of issues.
TSB bank account customers have taken to twitter to complain. One customer said: "why is it that every month on pay day without fail your internet banking is down".
While another complained: "Been thinking of moving for a while now. This is the final straw. I am on holiday with no access to my bank account so can't transfer money to pay for anything!! Not on!!!!"
TSB has apologised for the disruption on its official twitter account.
We're sorry if you're experiencing issues accessing our Mobile App or Internet Banking this morning. We're working to solve this as soon as possible.July 29, 2022
See more
TSB down what are my rights if I miss a payment?
Contact whoever it is you're trying to pay and let them know the situation. The Financial Ombudsman Service (FOS) has said you can claim for losses you incur in the event of a bank's IT outage.
But the success of any claim will depend on your own individual circumstances.
If you miss a bill payment, your credit score could go down also, but in the case of an outage it isn't your fault.
If you find it has affected your credit history, contact the credit reference agency and ask for it to be corrected. They will liaise with your bank to source the correct information.
Contact the FOS to complain if the bank does nothing to resolve the problem, as it can tell the bank to correct your credit score.
If the FOS agrees you lost out because of the bank, it can tell the bank to:
Reimburse any fees, charges and fines applied to your bank account. For example, if your wages were paid in late, you might have been charged for going overdrawn.
Pay you any extra 'out of pocket' expenses – like the cost of phone calls or parking charges. It could even include larger costs, like additional legal bills if a house purchase was delayed.
Correct your credit file if it has been negatively affected because of the glitch.
Adam is the Editor at The Money Edit.
He has been working to save you money as a personal finance and consumer journalist, editor and commentator for several years. His work has appeared in the HuffPost, Which?, i paper and This is Money, plus various TV and radio as a personal finance, consumer rights and scams expert, which include BBC Rip Off Britain, LBC, 5 News, Steph's Packed lunch and Newsround to name a few. He was previously the senior consumer rights editor at Which?.
When Adam isn't working he's watching Norwich City yo-yo between leagues or walking his dog.