Tesco Clubcard vs Nectar card: which loyalty card will save you the most money?
Making the most of the Tesco Clubcard or Nectar Card loyalty schemes can help you cut the cost of your supermarket shop, as well as ensure you save money elsewhere.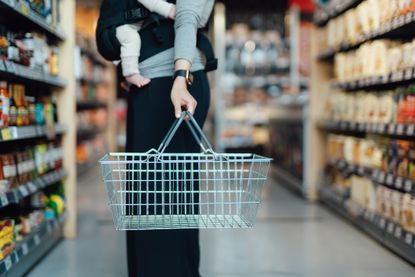 (Image credit: Getty images)
Loyalty schemes like Clubcard and Nectar are potentially a great method of saving money.
With the cost of living crisis in full swing, we are all looking for ways to make our money go further.
Inflation is at its highest level in 41 days, in large part due to the rising food prices we face at the supermarket till.
Yet the best supermarket loyalty schemes allow you to get a little something back whenever you spend, as well as trim the size of that food bill, with Clubcard and Nectar two of the UK's most popular schemes.
Millions of Brits are members of the schemes, so how do you work out whether Clubcard, Nectar ‒ or even both ‒ are best for you?
Tesco Clubcard vs nectar card
How do I earn Clubcard points?
Clubcard points are earned when you spend money at Tesco. You get one point for every £1 you spend in the store or online.
The scheme is free to join, and you can get a physical Clubcard or simply scan your app at the till to ensure that you enjoy your reward.
On top of earning points on your spending, Clubcard also entitles you to reduced prices on certain items through the Clubcard Prices scheme.
Some items are available at as much as 50% off through the promotion.
Each Clubcard point is worth 1p, and you can convert those points into a voucher to use in Tesco.
But, you can get a much greater return by converting those points into vouchers to spend with partner retailers, in some cases of up to three times the headline value.
For example, you can get three times the value by using your points with the likes of the RAC, Disney+, Thorpe Park and English Heritage.
Earning more Clubcard points
There are plenty of ways to improve the amount of Clubcard points, beyond simply shopping at Tesco more frequently.
For example, Tesco Bank offers a range of credit cards which allow you to earn points whenever you spend with the card, no matter where that is.
You get five points for every £4 spent in Tesco, including on Tesco fuel, and then one point for every £8 spent elsewhere. As with all forms of reward cards, you can maximise the Clubcard points you earn by putting as much of your regular spending as possible on the card.
That said, it's crucial that you don't use this as an excuse to spend beyond your means ‒ if you aren't able to clear the balance in full, and aren't in a 0% interest period, then the interest charged on the outstanding balance will swiftly eliminate the value of your rewards.
You can also boost your points by switching to Tesco Mobile, where you get one point for every £1 spent, while you can get 125 points for recycling empty ink cartridges.
How do I earn Nectar points?
Nectar points can be earned when shopping at Sainsbury's, among other retailers. You earn one point for every £1 spent in-store or online and can convert 500 points into vouchers worth £2.50.
As a result, each point is worth 0.5p.
The Nectar scheme is free to join, and you can ensure you get your rewards by scanning the Nectar app at the checkout or using a physical membership card.
As with Clubcard, you aren't limited to only spending your points with Sainsbury's. Instead, there are plenty of retailers partnered with the scheme where you can use those rewards.
And as with Clubcard, it's possible to get more bang for your buck with these retailers than using the points with Sainsbury's.
For example, you can convert your points into vouchers to use when renting or buying movies with the Sky Store, with a £9.99 voucher costing 1,750 points. Those points would only be worth £8.75 if spent in-store.
Signing up for the Nectar scheme also means you'll be eligible for personalised offers at Sainsbury's and other Nectar partners, based on your typical shopping habits. According to the scheme, the more you shop, the better the idea they have of the sorts of deals that might appeal to you.
Earning more Nectar points
One important distinction with the Nectar scheme is that it isn't tied solely to Sainsbury's. As a result, you can earn points with a wide range of other retailers beyond the supermarket, including Argos, eBay, and British Airways.
You can earn points when shopping with around 500 retailers online according to Nectar ‒ there's a Nectar toolbar that you can download, which will notify you each time you visit a site where you can earn points.
Some of these partners offer the substantial bonuses Nectar offers too. For example, at the time of writing signing up for Sky Glass with Netflix could bag you 4,000 bonus points.
There are also a host of credit cards affiliated with the Nectar scheme, which help you build up a bigger balance, on offer from both Sainsbury's Bank and American Express.
These include the Sainsbury's Bank Nectar Credit Card, which rewards you with three points for every £2 spent in Sainsbury's, Argos and Habit, as well as 8,000 bonus points if you spend £400 or more with those stores in the first two months of having the card.
The verdict - which card will save you more?
So which scheme is going to deliver bigger returns based on your regular spending?
Swipe to scroll horizontally
| Loyalty card | Value per pound spent |
| --- | --- |
| Tesco Clubcard | Get 1p for every pound you spend at Tesco |
| Nectar Card | Get 0.5p for every pound you spend at Sainsbury's |
---
Let's take the example of a regular family, who spend £80 a week on their food shopping.
If they spend that money in Tesco and have joined the Clubcard scheme, then over a year they will earn 4,160 Clubcard points, which works out to around £41.60 in rewards. That's assuming that they haven't used a Tesco credit card and that they have managed to avoid buying a single Clubcard Prices item over the year.
If I instead spent that money in Sainsbury's and swiped my Nectar card, I would again earn 4,160 points. But, it would work out at only £20.80 in vouchers to spend in the supermarket.
Of course, this is only a simplistic example, and in practice, you might find you enjoy greater rewards from each scheme, for example from utilising Clubcard Prices or making use of the personal offers on the Nectar app.
But in pure cash terms, the Clubcard scheme is more generous than Nectar.
Clubcard vs Nectar ‒ which is right for me?
Ultimately a big factor in whether Clubcard or Nectar is the right supermarket loyalty scheme for you will come down to your typical shopping habits.
If you tend to do the bulk of your grocery shopping each week at Tesco or Sainsbury's then it makes sense to sign up for their schemes and earn rewards in the process.
You might get a better return overall from Clubcard partners, but if you're unable to do most of my weekly shopping there, any returns you get will inevitably be limited.
Similarly, the ability to convert my Clubcard points into vouchers worth three times the face value with partner retailers is a useful selling point, but only if I want to actually spend with those retailers.
In the end, the primary decision will likely be which is your favoured place to do your food shopping, which offers you the best value for money overall. If you can save more cash by using the relevant loyalty scheme, or unlock savings elsewhere, then that's really the cherry on the top.
It's also worth emphasising that both schemes are free to join. As a result, even if you are only an occasional shopper at either Tesco or Sainsbury's, it makes sense to still sign up for their scheme so that you get something back when you shop there. You will then need to keep on an eye on the expiry date of any rewards you build up and ensure that you use them before that date arrives.
Related articles
Look After My Bills Newsletter
Get the best money-saving tips, tricks and deals sent straight to your inbox every week. Make sense of your money in partnership with The Money Edit.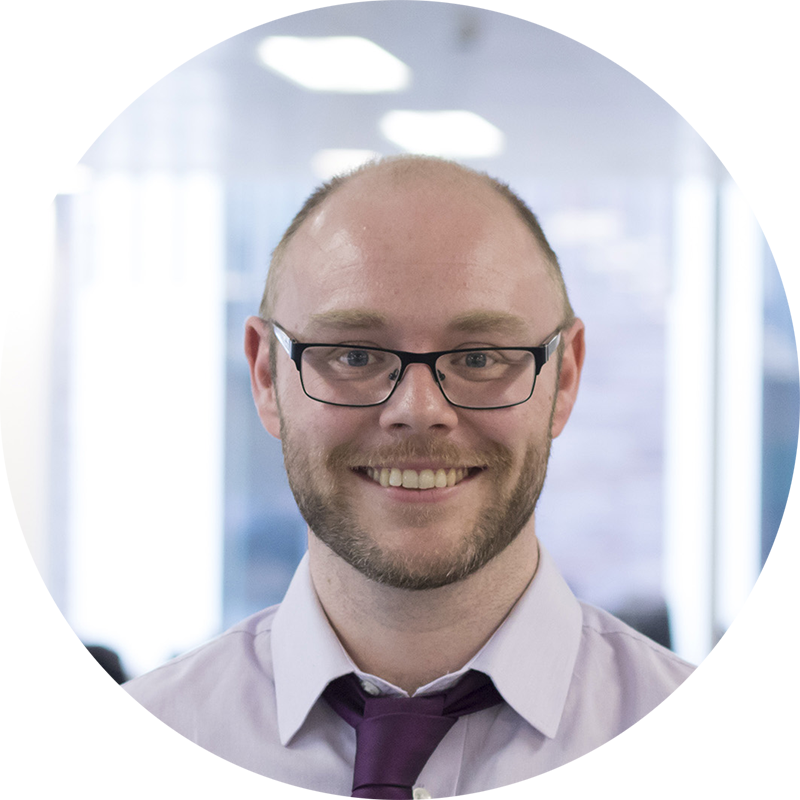 John Fitzsimons has been writing about finance since 2007, and is a former editor of Mortgage Solutions and loveMONEY. Since going freelance in 2016 he has written for publications including The Sunday Times, The Mirror, The Sun, The Daily Mail and Forbes, and is committed to helping readers make more informed decisions about their money.