Supermarket deliveries: how to save money getting your food shopping delivered
From delivery passes to minimum spends, we highlight everything you need to know about grocery deliveries. Which will be the cheapest supermarket for you?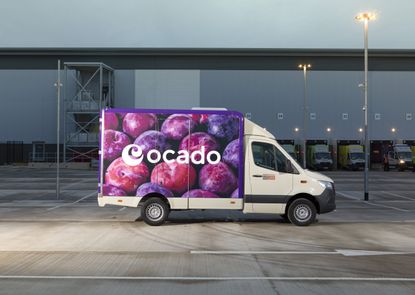 (Image credit: Ocado)
Every week, many of us opt to have our food shopping delivered to our home rather than heading to the supermarket ourselves.
The convenience of avoiding that trip to the store does come at a price though, with shoppers usually required to pay some sort of delivery charge.
However, the charges involved can vary significantly between different supermarkets, with some offering special delivery passes that can save you money if you are a regular shopper. Finding ways to save money on food shopping is all the more appealing when food prices are rocketing at an incredible rate.
There are several factors you need to consider when deciding whether to get your food shopping delivered and which supermarket might be the best choice for you.
Note that some supermarkets may offer a "click & collect" service where you order online and pick it up from the supermarket (which is usually cheaper than booking home delivery), and some may offer same-day delivery if you need things in a hurry (or even delivery within a couple of hours).
Some supermarkets are known to leave your shopping at the front door, while others will bring it into your home – which can be very useful if you need some help carrying the bags, or if you live in a top floor flat with no lift.
Here we run through and compare the costs of delivery, when the delivery slots are, if there's a minimum spend, and how to cut the costs of your supermarket shop.
Tesco deliveries
Getting your food delivered from Tesco is about to become more costly for some shoppers.
Currently, you have to spend a minimum of £40, or you'll incur an additional charge of £4. However, this increases from 2 May. From this point, you will need to spend at least £50 on deliveries in order to avoid that charge, which will also be hiked to £5.
Deliveries at Tesco cost between £2 and £7, depending on your location and the time of your delivery slot. You can opt for a fixed one-hour slot or a flexi-slot where Tesco will confirm your one-hour slot on the day.
Deliveries take place between 8am and 11pm, seven days a week.
One way to reduce the cost of deliveries from Tesco is through its delivery saver passes, which are available on both six and 12-month contracts. There is an off-peak delivery pass, which covers deliveries after 3pm, and then an anytime delivery pass which means you can get deliveries at any time, and also gives you priority when it comes to booking slots at Christmas.
The off-peak delivery pass costs £4.99 a month over six months (or £29.94 upfront), or £3.99 over 12 months (£47.88 upfront). Alternatively, the anytime delivery pass costs £7.99 monthly (£47.94 upfront) for six months, or £6.99 a month (£83.88 upfront) for a 12-month contract.
Sainsbury's deliveries
At Sainsbury's, you can sign up for one-hour delivery slots or opt for a flexible saver slot. The latter option is cheaper and covers a four-hour window. You will be contacted on the day to clarify what one-hour slot your food will be delivered in.
Your delivery charge will vary based on your timeslot and location, but also the size of your shopping order. While there is a minimum order value of £25, if it comes to less than £40 you will be charged £7 for delivery. However, spend above £40 and the delivery cost will range from £1 to £5.50 depending on demand.
Deliveries are available seven days a week.
With the Sainsbury's delivery pass, there are three terms to choose from. You can opt for a monthly pass costing £7.50, a six-month pass costing £40, or a 12-month pass costing £80 for the anytime pass, meaning you can select slots across the week.
Alternatively, there's a midweek pass, which means you can select slots from Tuesday to Thursday. This will cost £4 for a month's pass, while you can sign up for a 12-month contract costing £40.
Sainsbury's also has a delivery pass guarantee in place, meaning if you don't save enough through having the pass to cover the cost of your deliveries then you will be sent a voucher for the difference.
Asda deliveries
Delivery slots at Asda cost between £1 and £4.50 depending on the time of the slot. At Asda, you will need to spend £40 on your order or else you will incur a £3 charge. This will be on top of the actual cost of booking your delivery slot.
Asda is another supermarket that offers a way for shoppers to save money on their deliveries through a delivery pass. The pass runs for 12 months, and you can opt for a midweek (covering Tuesday to Thursday) or anytime version.
The midweek pass costs £3.50 a month, or £35 for a year if you pay all in one go, while the anytime pass costs £6.50 or £65 when paid upfront.
Asda has a savings guarantee too, where if you have not saved money through having the delivery pass at the end of the year, you'll get the difference in an eVoucher.
Iceland deliveries
With Iceland, so long as you spend £40 or more, then you can get free delivery. Spend less than that and you will incur a delivery fee of £4.
There is a minimum order of £25 in order to qualify for deliveries.
Iceland delivers every day of the week, with two-hour delivery slots running from 8am to 9pm.
Morrisons deliveries
Delivery slots at Morrisons start at £1.50 and cost as much as £6, depending on the time you opt for.
The minimum spend for Morrisons deliveries is £25.
Slots run from 5.30am to 11.30pm, and are available all week. Each slot is one-hour long.
You can save money on those delivery costs by opting for the Morrisons delivery pass. There are two options, an anytime pass meaning you can get deliveries any day of the week, or a midweek pass which includes deliveries from Tuesday to Thursday.
With the midweek pass you can get a monthly version for £5, a six-month version for £25 and an annual version for £40.
There's also the anytime pass, which costs £8 for a month, £45 for six months, or £70 for the annual version.
Ocado deliveries
Ocado sells its own Ocado products, a range of big brands (and some smaller brands) as well as M&S food.
The cost of getting a delivery from Ocado varies depending on the slot you go for and the size of your basket.
If you are spending less than £75, the delivery fee you pay ranges from £2.99 to £6.99 for the most in-demand slots. However, if you spend over £75 the slot may be free. There are also sometimes 99p delivery offers on a Wednesday, and promotions at the weekend offering free delivery.
Slots are available all week, with a minimum spend of £40.
If you are a regular Ocado shopper, then you could save money with Ocado's Smart Pass. The pass gets you free delivery slots, as well as discounts of at least 10% on certain items and a gift from Ocado each year.
The Smart Pass is available on both a midweek (Tuesday to Thursday) or anytime basis.
For the midweek pass, it costs £3.99 on a monthly basis, £22.49 for a six-month pass, or £39.99 for an annual pass.
Alternatively, the anytime pass costs £8.99 for a month, £49.99 for six months, or £89.99 for an annual pass.
In addition, all of the passes are currently available on a free trial, which gives you two months without charge.
Waitrose deliveries
Finally, there is Waitrose, which offers one-hour delivery slots. Slots are available all week, running from 7am to 10pm.
Unusually, Waitrose charges a flat delivery fee of £3, rather than varying fees depending on the timeslot.
There is however a minimum spend of £40 in order to qualify for delivery.
Read more
Look After My Bills Newsletter
Get the best money-saving tips, tricks and deals sent straight to your inbox every week. Make sense of your money in partnership with The Money Edit.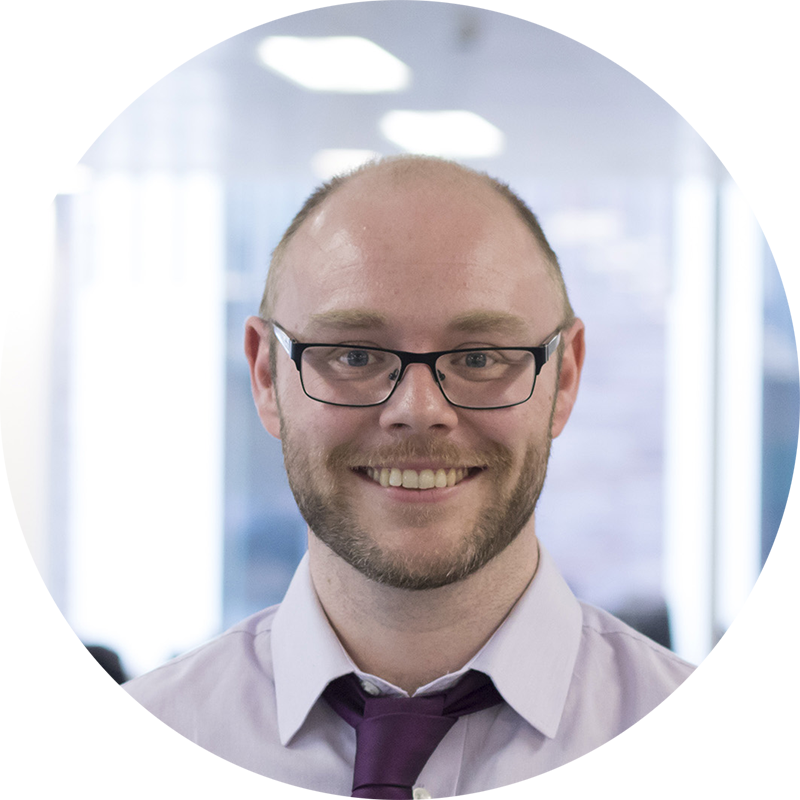 John Fitzsimons has been writing about finance since 2007, and is a former editor of Mortgage Solutions and loveMONEY. Since going freelance in 2016 he has written for publications including The Sunday Times, The Mirror, The Sun, The Daily Mail and Forbes, and is committed to helping readers make more informed decisions about their money.