Seven changes to workers' rights in 2023 – including flexible working, maternity pay and an extra bank holiday
Workers will see a number of rule changes this year, including a potential pay rise and improvements to family leave and pay. We run through how the changes could affect you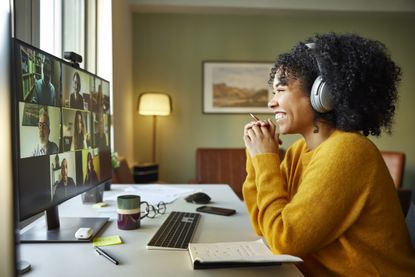 (Image credit: Getty Images)
Look After My Bills Newsletter
Get the best money-saving tips, tricks and deals sent straight to your inbox every week. Make sense of your money in partnership with The Money Edit.
Thank you for signing up to The Money Edit. You will receive a verification email shortly.
There was a problem. Please refresh the page and try again.
Workers could see a number of rule changes this year, from a potential pay rise and statutory sick pay increase to improvements to family leave and pay, flexible working, and an extra bank holiday.
Here, we take you through what the upcoming changes could mean for you and your take-home pay.
1. Wage increases
The National Living Wage will rise from £9.50 an hour to £10.42 from 1 April, an increase of 9.7%.
Anyone who is classed as an "employee" or "worker" and is aged 23 or over is entitled to receive this.
There will also be increases in the minimum wage for younger workers and apprentices.
2. Statutory sick pay rise
Statutory sick pay is expected to rise from £99.35 a week to £109.40 from 10 April.
SSP is paid for up to 28 weeks. You can get SSP from the fourth day you're off sick.
3. Changes to family leave and pay
There are several changes on the way for people with family responsibilities.
First, statutory maternity pay (SMP) will go up from £156.66 a week to £172.48 a week from 10 April 2023.
Second, there are several proposed laws that are likely to come into effect from the summer. This includes:
The Protection from Redundancy (Pregnancy and Family Leave) Bill, which extend the rights of protection from redundancy for women during or after pregnancy. This potentially means you can't be made redundant from the moment you tell your boss you're pregnant, until six months after you come back to work.
The Neonatal Care (Leave and Pay) Bill, which provides parents with a new right to up to 12 weeks of paid time off if their baby requires long-term hospital care in the first month of their life.
4. An extra bank holiday
There is an extra bank holiday this year, on Monday, 8 May, to celebrate the coronation of King Charles.
The actual coronation will take place on 6 May.
5. Flexible working rights
The right to request flexible working from your employer will become a right from day one - essentially making flexible working the default option.
We don't know exactly when this will become law. We'll update this article as soon as we know.
Currently, workers can only request to work flexibly after working somewhere for 26 weeks. Under the new law, workers will be able to make two flexible working requests in any 12-month period.
Employers will be required to consult with their workers about their options, and will also have to respond to flexible working requests in two months, rather than the current three.
And if your employer rejects your request, they will have to discuss alternative options for working flexibly with you.
6. New "fire and re-hire" regulation
Changes to the practice of "fire and rehire" (when employers seek to change the terms and conditions of workers' contracts) will clamp down on controversial tactics used by companies who fail to engage in fair and proper consultations with workers.
Attention to the issue arose after P&O Ferries made mass lay-offs in March 2022.
Any changes to the law on this are likely to come later this year or early 2024.
7. Fair distribution of tips
A proposed law will make it unlawful for employers to withhold tips and service charges from staff - and make it easier for workers to bring a claim to an employment tribunal if they need to.
A new code of practice will provide businesses and staff with advice on how tips should be distributed while workers will have the right to know about an employer's tipping record.
The new rules are working their way through parliament and will not become law until late 2023 at the earliest.
Look After My Bills Newsletter
Get the best money-saving tips, tricks and deals sent straight to your inbox every week. Make sense of your money in partnership with The Money Edit.
Katie is staff writer at The Money Edit. She was the former staff writer at The Times and The Sunday Times. Her experience includes writing about personal finance, culture, travel and interviews celebrities. Her investigative work on financial abuse resulted in a number of mortgage prisoners being set free - and a nomination for the Best Personal Finance Story of the Year in the Headlinemoney awards 2021.