Self-assessment tax return deadline extended
The self-assessment tax return has been extended to 28 February. Here's all the help you need to complete yours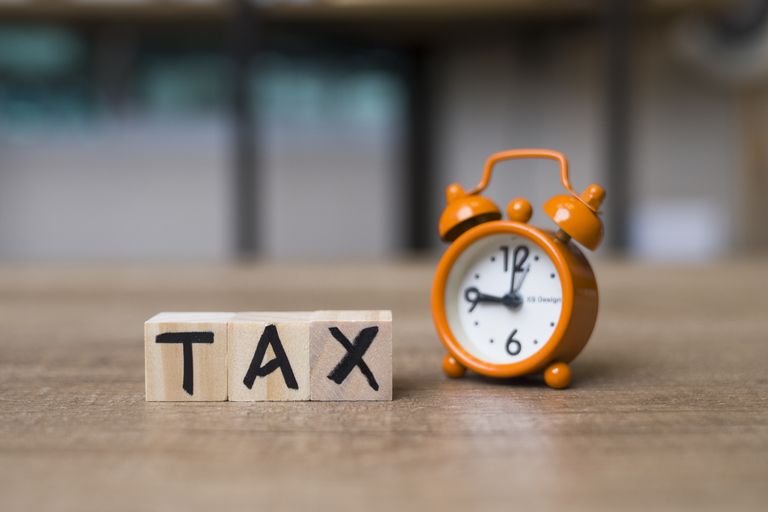 (Image credit: Getty images)
Millions of people have been given an extra month to submit their self-assessment tax return, after HM Revenue & Customs (opens in new tab) extended the deadline to 28 February.
The surprise announcement will help 5.7 million people who have not yet filed their 2020-21 tax returns.
Lucy Frazer, financial secretary to the Treasury, comments: "We recognise that Omicron is putting people under pressure, so we are giving millions of people more breathing space to manage their tax affairs."
Anyone who does not file their tax (opens in new tab) return by the 31 January deadline will not receive the £100 late filing penalty this year, as long as they submit their return online by 28 February 2022.
And anyone who cannot pay their self-assessment tax by 31 January will not receive a late payment penalty if they pay their tax in full, or set up a 'Time to Pay' arrangement, by 1 April.
This is the second year in a row that HMRC has extended the tax return deadline to the end of February, to help those who are struggling due to Covid.
Almost 6.5 million people have already submitted their tax return. Thousands chose to take advantage of the festive period to file theirs, perhaps because they were self-isolating, their Christmas plans were cancelled - or as an excuse to have time away from relatives.
New Year's Eve was the most popular day, with 23,467 tax returns filed. Christmas Eve was also popular, with 19,802 festive filers.
Meanwhile, almost 15,000 people kicked off 2022 by completing their tax returns on New Year's Day.
If you haven't done your tax return submission yet, don't worry, you still have time. Read our tips to find out who needs to complete one, how to fill it in, how the one-month extension works - and some handy ways to reduce your tax bill.
Who needs to complete aself-assessment tax return?
A total of 12.2 million taxpayers need to file a tax return for 2020-21. This covers the last tax year, which ended on 5 April 2021.
If you're self-employed as a sole trader and earned more than £1,000 during the tax year, or you're a partner in a business partnership, you must submit a tax return.
You'll also need to complete a return if you received any untaxed income, such as from a Covid government grant, from renting out a property, or from investments.
There are a few other reasons for tax return filing. These include claiming tax reliefs, like on pension contributions if you're a high earner, and paying back child benefit (known as the high income child benefit charge).
If your only income is from your wages or your pension, you probably won't need to do a return. And if your investment returns are from an ISA, this doesn't need to be declared on a tax return.
How to fill in a tax return
The first thing to do is make sure you've registered for self-assessment. If this is your first time, you'll need to register (opens in new tab) according to whether you're self-employed or not, or in a partnership.
You'll receive a letter with your unique taxpayer reference (UTR) number within 10 days, which you need for your tax return login. You need to get your skates on for this bit, as you're relying on the postman to deliver the letter, and some parts of the country have been hit by Royal Mail delays due to the pandemic.
If you've forgotten your UTR, you can log into your Personal Tax Account (opens in new tab)and view it there. Alternatively you can request it from HMRC by calling the self-assessment helpline (0300 200 3310).
Note that the 31 January (extended to 28 February) deadline applies to online tax returns. If you want to submit a paper return, the deadline is 31 October - which means, for the 2020-21 tax year, you should have already sent your return last Halloween.
While the business of tax return filing can feel daunting and even cause some sleepless nights, the actual online process of filling it in is fairly straightforward.
The trick is to make sure you gather all the documents you need before you start. Here are some of the things you'll likely need:
National Insurance number
Bank and building society statements
Investment statements
P60 for 2020-21
Any P45s for 2020-21
Pension statements
Tenancy agreements
If it's a tax return for self-employed, you'll need to dig out all your invoices and receipts too.
Bear in mind that if you received any grants or payments from Covid support schemes during 2020-21, such as from the Self-Employment Income Support Scheme, self-isolation payments or local authority grants, these are taxable and should be included on your self-assessment.
You're allowed to submit estimated figures on a tax return, so don't panic if you discover that some of the figures you need are missing. It's better to include estimated or provisional figures, rather than filing the return late and incurring a penalty.
If your finances are complicated, or you just don't have time to file your tax return, you could pay an accountant to do it for you.
"This year's returns are likely to be particularly complex. Many businesses have used government support during the pandemic, and this will take extra accounting for," notes Lee Murphy, managing director at online accountants The Accountancy Partnership.
"It's advisable to give accountants as much time to sort through your returns as possible, especially as demand for their services surges in the weeks before the deadline."
How to pay your tax bill
Once you have submitted your tax return, HMRC will tell you how much tax you need to pay. The deadline to pay self-assessment tax this year has been delayed from 31 January to 1 April.
You can pay via your online or telephone banking, CHAPS, a debit or corporate credit card or at your bank or building society.
There are other ways to pay your tax bill, however they will take a few days to clear, so ensure you make the payment in good time to meet the deadline. These include Bacs, direct debit and cheque.
There is one other arrangement, called Time to Pay, which allows certain taxpayers to pay in instalments - but you will incur interest.
To qualify you must:
Have filed your 2020-2021 tax return
Owe less than £30,000
Plan to pay your bill within the next 12 months
The arrangement can be set up within your online Government Gateway account. The amount you'll be asked to pay each month is based on the money you have left over after your fixed outgoings, such as rent, food and utility bills. However, you can opt to pay more if you want to.
The interest levied on outstanding tax is 0.5%.
For those who owe more than £30,000, or need longer to pay, call the self-assessment payment helpline on 0300 200 3822 for assistance.
How does the extended deadline work?
Taxpayers can submit their tax returns one month late this year, by midnight on 28 February. The automatic £100 fine for missing the tax return deadline will not kick in until this date.
HMRC is also allowing people to pay their self-assessment tax late. They must pay the tax in full, or set up a Time to Pay arrangement, by 1 April. After that date, a late payment penalty will be handed out.
However, the sting in the tail is that interest will be payable from 1 February, as usual. This means if you don't complete your return until the end of February, and once you submit it you discover you have tax to pay, the amount will have already attracted 0.5% interest. So, it is better to submit your tax return and pay the bill by 31 January if possible.
If you miss the new 1 April deadline to pay, you will be hit with a 5% late payment penalty, plus a late payment interest rate of 2.75%. There are more fines on any outstanding tax (where a payment plan hasn't been set up) after six months and 12 months.
While experts say the deadline extension is a welcome and unexpected move, it likely benefits HMRC as much as it does the taxpayer. Nimesh Shah, chief executive of the accountancy firm Blick Rothenberg, notes that many people were expected to appeal the automatic fines, citing coronavirus, so extending the deadline for everyone will save the tax authority from managing the appeals process later.
How to cut your tax bill
As well as paying tax on income you've made in the past tax year - such as from freelance work, investment returns or a buy-to-let - filling in a self-assessment return is also your opportunity to claim all the tax reliefs that you're entitled to.
From charity donations and pension contributions to working from home (opens in new tab), there are lots of ways to claim a rebate and reduce your bill.
If you had to work from home at any point during 2020-21 you can claim tax relief on £6 a week, meaning that a basic-rate taxpayer would receive £1.20 per week in tax relief (20% of £6). A higher-rate taxpayer would receive £2.40 a week, or £124.80 for the year.
This rebate is designed to cover the expenses you incurred from working from home; you don't need to keep any evidence of this.
However, if you chose to work from home - as opposed to being forced to during a lockdown, for example - you're not entitled to the tax relief.
You can also claim tax relief on Gift Aid donations, providing you're a higher-rate taxpayer or additional-rate taxpayer. You receive the difference between the rate you pay and the basic rate. Say you donate £200 to charity. The charity claims Gift Aid to make your donation £250. If you pay 40% tax, you can claim £50 (£250 x 20%).
One of the most common mistakes when filling in a tax return is forgetting to claim pension tax relief.
Many savers receive a flat rate of 20% tax relief from their pension scheme. Higher-rate taxpayers are entitled to 40% relief, while additional-rate payers are entitled to 45% - which means they're missing out on 20% and 25% relief respectively.
The extra tax relief can be claimed back on a tax return. Alternatively, you can claim it by writing to or calling HMRC.
Some pension schemes do pay the correct amount of relief to each saver, so if you're unsure about whether you need to claim, speak to your employer or pension provider.
One last tip. If you're a parent or guardian that needs to pay back child benefit, ensuring you include any Gift Aid payments and pension contributions on your tax return could prove extra beneficial.
This is because the high income child benefit charge (HICBC) is based on your "adjusted net income" - and this includes the grossed-up value of any Gift Aid payments and pension contributions - rather than total income. The HICBC applies to anyone that receives child benefit but earns more than £50,000 a year.
Adding Gift Aid payments and pension contributions to your tax return could reduce the amount of the HICBC you have to pay back, according to Blick Rothenberg.
Ruth Emery is contributing editor at The Money Edit. Ruth is passionate about helping people feel more confident about their finances. She was previously editor of Times Money Mentor, and prior to that was deputy Money editor at The Sunday Times. A multi-award winning journalist, Ruth started her career on a pensions magazine at the FT Group, and has also worked at Money Observer and Money Advice Service. Outside of work, she is a mum to two young children, a magistrate and an NHS volunteer.