How to save money at Christmas: Top tips to help your cash go further this holiday season
Here's how to save money at Christmas and still make it worthwhile on a budget, in the midst of the cost of living crisis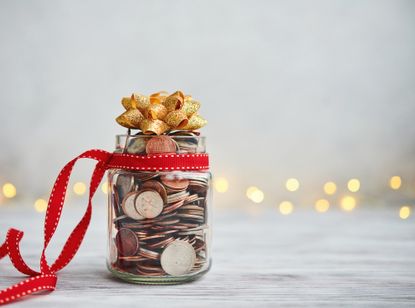 (Image credit: Getty images)
Look After My Bills Newsletter
Get the best money-saving tips, tricks and deals sent straight to your inbox every week. Make sense of your money in partnership with The Money Edit.
Thank you for signing up to The Money Edit. You will receive a verification email shortly.
There was a problem. Please refresh the page and try again.
For many it's the happiest time of the year, but with strapped pockets, there's more than mince pies and mulled wine on people's minds. This year people are concerned about the cost of living and the cost of Christmas.
According to Uswitch, households plan to spend nearly £300 less on average over the Christmas period compared to previous years and 50% of households are planning to change cooking habits to save energy over the festive period. Taking a closer look at Uswitch's research, households are cutting back on Christmas gifts (spending 71% less), on food (spending 49% less) and on alcohol (planning to spend 44% less) this year.
Ben Gallizzi, energy expert at Uswitch said: "This year has been tough for many households across the UK as the cost-of-living crisis has gripped the nation's finances.
"While bills overall will be higher this year, there are still ways to save and reduce home energy consumption by adjusting your cooking habits this Christmas."
Money is always tight at Christmas and even more so this year, so it's a good idea to hunt for the best deals, bargains and see how you can cut costs.
Here are our top tips on how to save money at Christmas.
HOW TO SAVE MONEY AT CHRISTMAS
These tips will help you cut back this Christmas.
Make a budget plan. It's easy to overspend at Christmas because there's no time to keep track, but if you make time now, your bank account will thank you later. Figure out how much you can afford to spend over Christmas first, then you can allocate a mini budget to different categories such as gifts, food, and decorations.
Making a budget is actually the easy part, keeping to it is the challenge. Check out this cash stuffing budgeting trend that's taken Tik Tok by storm, it might be a way to help you keep to your Christmas budget.
Book Christmas activities in advance to get a better price. Doing anything last minute always works out expensive, so get those Christmas activities planned and booked in early to bag a good price. It's also worth looking for activities that have free entry like Christmas markets, then there's no stress of booking and you would have cut back on your spending.
Avoid paying a delivery fee when online shopping. If you want to avoid paying a delivery fee, it's good to start shopping early as some retailers don't charge anything for standard delivery, which can take up to 3 to 5 working days to get to you. But, some retailers do charge on all of their delivery options, with the exception that if you spend a certain amount, you qualify for free delivery.
This would require you to know what you want beforehand, so you can add up your spend and make sure you have spent over the threshold. If you end up doing a spontaneous shop online that is a couple of pounds away from free delivery, then buy another gift or something handy like wrapping paper (but only if you need it).
Get creative with your gifts. In the best interest of saving you pounds and the environment, recycling and getting creative with gifts has become a lot more popular. Here are some ideas: Make a homemade candle, make a DIY body scrub, bake Christmas cookies and cakes or knit a jumper/ scarf.
Switch to low-cost energy appliances in the kitchen. Christmas is often all about stuffing our faces, but the cost of cooking can add up, especially this year with high energy costs. Uswitch energy expert Ben Gallizzi offers some energy-saving cooking tips – consider using an air fryer rather than an oven or microwave, as this can reduce the impact on your energy bills by a whopping 76%. For bigger quantities of food the oven might be a better option, but make sure to cook as much as you can in one go.
Be an advocate for secret santa. It brings the fun of Christmas and saving on gifts all in one. If you have a big family or group of friends and find yourself buying gifts for every single person, it can get costly. If you agree to do secret santa, you only need to buy a gift for one person, helping you cut back on your gift buying. With this you can also be generous and increase the budget from £20 to £40 so the quality of your gift is better and so is the saving.
Ruth Emery, Contributing Editor at The Money Edit says: "We do our own version of Not-So-Secret Santa, which involves buying gifts for two people, not 15, and we have a budget of £30 per gift. It's done on a spreadsheet so we can all see who is buying for who."
Make quick and easy cash. Call it a seasonal side hustle if you like, but there are speedy ways to make extra cash just in time for Christmas. You can sell your old clothes online for money and sell your old gadgets for money.
When you do your food shop, opt for the supermarket brand. Yes, Christmas is all about the food, but it doesn't mean you have to buy the most expensive stuff out there.
For example at Morrisons, a bag of 12 Aunt Bessie's Yorkshire Puddings cost £1.99, but if you opt for a bag of 12 Morrisons branded Yorkshire puddings, they cost £1.29. It might only be a saving of 70p, but if you did this with most of the items in your shopping basket, the pennies will add up.
Save energy on Christmas lights. Energy expert, Ben from Uswitch recommends using timers on Christmas lights and exterior decorations so they turn off automatically. Plus, there's no issue if you fall asleep…
Give the 1p savings challenge a go. It's all about saving those extra pennies which eventually add up to a good pot of money. You can start the challenge whenever you like, and with Christmas around the corner, the earlier the better.
Some banks also offer a separate savings account for the extra pennies to go into. For example if you buy something for £5.99, you pay the rounded figure of £6 and the extra 1p will go into a separate savings account. Banks such as Lloyds, Nationwide and Halifax offer this.
Bag those loyalty points and use them. If you've been using your loyalty cards throughout the year, it's time to check what you have accumulated and use your points instead of money. Supermarket loyalty schemes prove to be popular and give great perks.
Kalpana Fitzpatrick, Editor at The Money Edit says: "If I shop somewhere regularly, I always collect loyalty points - and come December, they are great for cutting costs for food shopping and gifts. I usually save my Boots, Nectar and Morrisons More points for December and love it when I get to the till and find that the points pay for a large part of the purchase."
Use up old gift cards. This is an easy way to save on gifts if you find any gift cards lying around. Check the expiry as most go out of date after the one or two year mark. If you're not sure when it expires, you can either go into the store and find out or there should be a phone number on the gift card which you can call.
Related articles
Look After My Bills Newsletter
Get the best money-saving tips, tricks and deals sent straight to your inbox every week. Make sense of your money in partnership with The Money Edit.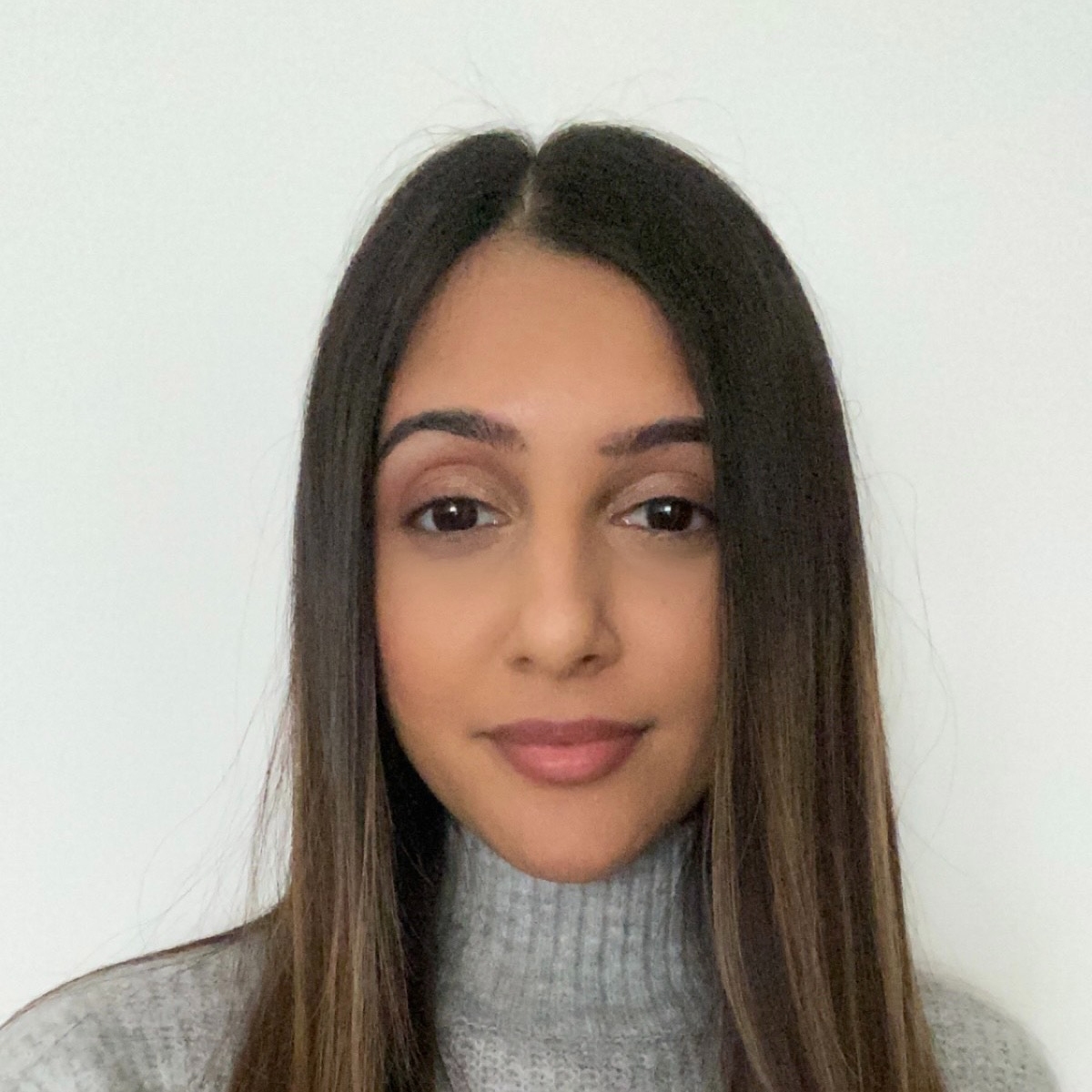 Vaishali graduated in journalism from Leeds University. She has gained experience writing local stories around Leeds and Leicester, which includes writing for a university publication and Leicester Mercury.
She has also done some marketing and copywriting for businesses.
When she is not writing about personal finance, Vaishali likes to travel and she's a foodie.