Sainsbury's Bank cuts Nectar points by half
Sainsbury's Bank has cut Nectar points deal - here's what it means for your rewards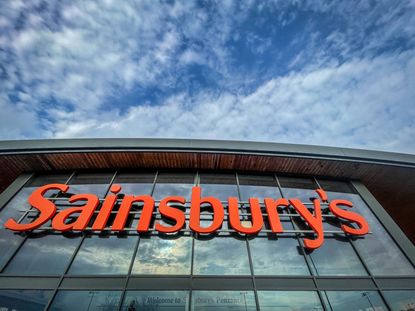 (Image credit: Matt Cardy / Getty images)
Supermarket loyalty cards are a great way to save some cash on your regular shopping - but Sainsbury's bank customers may be disappointed to learn that it could take you longer to accumulate Nectar points from November as the bank reduces how much you can earn on your purchases.
Sainsbury's Bank has slashed its Nectar rewards points from two for every £1 spent to one for every £2 spent on its credit cards, which will see benefits reduced for 1.8 million customers.
The change to the Nectar (opens in new tab) card, one of the longest-running loyalty card schemes, will be effective from 1 November.
Currently, the scheme gives customers two points for every £1 they spend at Sainsbury's, Argos, Habitat and Tu Clothing. So £100 worth of shopping at Sainsbury's earns 200 Nectar points right now. From 1 November £100 worth of shopping will only earn 50 points.
Every 200 Nectar points earns the shopper £1 to spend. From 1 November, credit card customers will have to spend £400 to earn this.
The move has left some disgruntled customers taking to social media to complain.
Money expert Martyn James says the huge outpouring of anger since the announcement about the dramatic cut back is understandable. "With the cost-of-living crisis in full effect and still to peak, any business that increases prices or cuts savings deals risks losing customer loyalty once and for all," he said.
The best credit cards for Nectar rewards
If you're looking to move to another provider to maximise your Nectar rewards, one alternative is the Amex Nectar card (opens in new tab) where you can still earn two points for every £1 spent. Amex charges no annual fee for the first year - but costs £25 a year after this first year, after which, you may want to review the best credit card for you.
It is worth noting that new customers to the Amex Nectar credit card can earn 20,000 bonus points when they spend £2,000 in the three months.
Katie is staff writer at The Money Edit. She was the former staff writer at The Times and The Sunday Times. Her experience includes writing about personal finance, culture, travel and interviews celebrities. Her investigative work on financial abuse resulted in a number of mortgage prisoners being set free - and a nomination for the Best Personal Finance Story of the Year in the Headlinemoney awards 2021.