River Island will pay you to hand in your pre-loved clothes - but there's a catch
If you have any unwanted clothes lying around, you can head to River Island and get paid for handing in your pre-loved items - here's how it works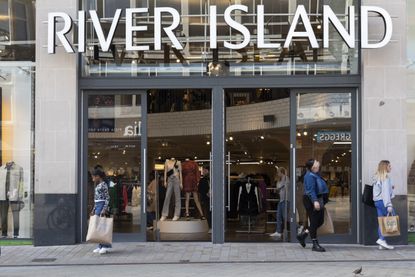 (Image credit: Daniel Harvey Gonzalez)
You can make some extra cash by popping into your nearest River Island and handing over your unwanted clothes. Find out how the scheme works and how you can do it.
If you're looking for ways to make extra cash, it's a good idea to sell your unwanted clothes on marketplaces online like eBay or Vinted.
But if you're not tech-savvy don't worry, high street retailer River Island (opens in new tab) is paying shoppers to hand in pre-loved clothes in-store.
Here's how it works, how much you get in return and how you can do it.
Trade in your old clothes at River Island
Fashion retailer River Island has launched a new initiative to take in unwanted clothes for shoppers so that they can resell, repurpose or recycle them.
You need to hand in a minimum of three items and they must weigh 10kg altogether. In return, you get a £5 gift voucher for River Island.
Your clothes do not need to be from River Island, you can hand in garments from any brand or retailer.
Here's the process you need to follow:
You need to go on the reskinned website (opens in new tab), find the River Island section and select the type of items you want to hand in. Then follow the step-by-step process on the website until your clothes are all set to 'give back'.
Then you need to package up your items. Reskinned says you don't need to have a fancy delivery bag, you can reuse a fashion bag or delivery box that is lying around in your home (it's suitable as long as it's strong enough for the journey).
Your last step is to go into your nearest River Island store and trade in your three items. The person behind the counter will verify your items and then you should receive an email containing a £5 credited River Island voucher.
The catch is you can only spend the £5 voucher on a minimum £40 shop in River Island, so if you don't shop there, it isn't the best option for your clothes.
But there are other retailers who are running similar initiatives.
Trade in your clothes to other retailers for rewards
Other big names on the high street also run similar initiatives, so if you're more likely to shop on one of these, consider handing your clothes into their stores.
Related articles
Vaishali graduated in journalism from Leeds University. She has gained experience writing local stories around Leeds and Leicester, which includes writing for a university publication and Leicester Mercury.
She has also done some marketing and copywriting for businesses.
When she is not writing about personal finance, Vaishali likes to travel and she's a foodie.