Everything you need to know about redundancy
Everything you need to know about redundancy and your rights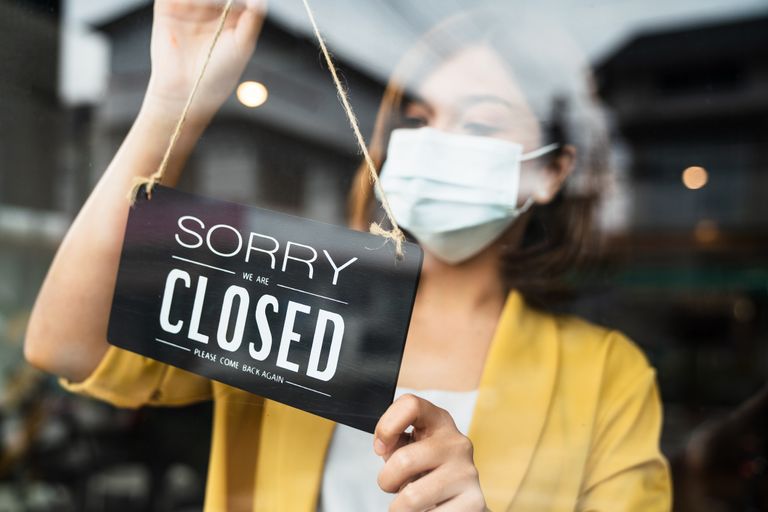 (Image credit: Getty)
Thousands of workers could be facing redundancy as the government's furlough scheme comes to an end.
The government's furlough scheme helped almost 12 million people when the pandemic forced businesses to close. According to Resolution Foundation (opens in new tab), around one million workers were on the scheme at the end of September.
Although many will go back to work, thousands are expected to hunt for a new job this month following redundancy.
If your job is no longer open, then here is what you need to know about being made redundant and your rights.
What is redundancy?
You could be made redundant if the job you're doing ceases to exist. This usually happens when there is a restructure or because the company you're working for has gone bust.
If you are selected for redundancy, then there are rules which your employer must follow. These include:
A fair selection process
A consultation with you
A notice period
Redundancy pay (depending on a minimum two years of service)
A suitable alternative role if possible
Reasonable time off for job hunting
Tracey Moss, senior employment expert at Citizens Advice (opens in new tab), says: "It's completely understandable that you may find the rules and procedures overwhelming, but you don't have to face redundancy alone - your nearest Citizens Advice will help you."
If you think your employer isn't following the law or believe you've been treated unfairly, you could make a claim for unfair dismissal or even ask for compensation for not consulting with you properly.
What is the consultation process during redundancy?
If you are facing redundancy your employer will take you through either an individual or collective consultation process.
If there are fewer than 20 employees in the business, your employer consult with you individually. If there are over 20, then there is usually a collective consultation. A union rep or an elected employee rep will usually be involved too.
If you're going through a collective consultation, your employer should carry out a stricter and more structured process, covering what the company is doing to reduce the number of people losing their jobs and what support it is giving to those facing hardship.
If you have been at your company for at least two years or are on maternity/parental leave, your employer should offer suitable alternative employment as part of the consultation process. This may not be the same as your current job and you do not have to accept it. If you do accept it, you can start it up to four weeks after the end of your current one. You can then try it for four weeks to see if it is right for you.
If other employees are offered another role and you have not, there could be a case for unfair dismissal, unless there is a good excuse.
What notice period am I entitled to when being made redundant?
The notice period will very much depend on how long you've worked at the company. If you've been there for one month to two years, it's one week notice. If you worked there between two and 12 years, you'll get a week's notice for each year you worked. If you were with the company for over 12 years, then take note that the notice period capped at 12 weeks.
You could get pay in lieu if your employer doesn't want or need you to work your notice period. This will be a lump sum and it is subject to tax.
You could ask for gardening leave, which means you can serve your notice without actually working. You will still be legally employed and receive your normal salary and benefits until your notice period ends.
How much redundancy pay will I get?
If you've been with your company for two years, you should get what is known as statutory redundancy pay. You can work out what you will get using a redundancy calculator (opens in new tab). The exact amount will depend on your age and your salary.
If you're under 22, it half a week's pay for every full year you worked there. If you're aged 22-40, it's a week's pay per full year. If you're over 41, you should get week and a half's pay per for every full year you worked.
The first £30,000 is tax-free, but anything above that is taxed at your normal income tax rate.
If you have any annual leave that you did not take, you will get paid for that too.
If your employer offers voluntary redundancies, it is likely you will receive higher amount of redundancy pay.
What if my employer doesn't give me redundancy pay or goes bust?
If your employer has gone bust, don't worry, you will still get redundancy pay, but you will have to claim (opens in new tab) it from the government.
If your employer is holding back on what you're entitled to, then are things you can do:
Speak to your HR department if you have one
Contact a trade union (you can speak to them, even if you are not a member)
Complain via your employer's grievance procedures
Contact the arbitration service Acas (opens in new tab)
Take your employer to an employment tribunal
Can I be made redundant while on maternity leave, sick leave or holiday?
You can be made redundant if you are on sick leave, maternity leave or holiday.
Maternity leave consultations must be around the same time as anyone else put forward for redundancy - not after or you could make a challenge under the maternity discrimination law (opens in new tab).
If you think you are being let go unfairly, you can appeal against your redundancy. You should speak to Citizens Advice or a trade union first.
Katie is staff writer at The Money Edit. She was the former staff writer at The Times and The Sunday Times. Her experience includes writing about personal finance, culture, travel and interviews celebrities. Her investigative work on financial abuse resulted in a number of mortgage prisoners being set free - and a nomination for the Best Personal Finance Story of the Year in the Headlinemoney awards 2021.