5 reasons to love the Consumer Credit Act
It's almost 50 years since the Consumer Credit Act made its way into the statute book and today many people remain ignorant of its existence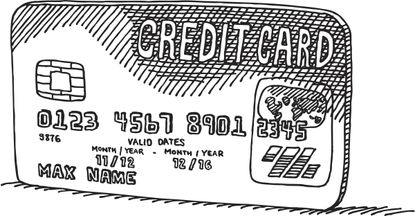 (Image credit: getty images)
What do you remember about 1974? David Essex, he of resplendent hair and screaming teen fame, was riding high in the charts. Edward Heath had been forced out of No 10 and the BBC launched public information service system Ceefax.
Almost 50 years on and David Essex is an ex-Eastenders cast member, No 10 is the home of a different breed of Conservative and Ceefax has gone the way of the dodo.
But 1974 saw the rise of another British institution, albeit one largely ignored by bell bottom-sporting teens: the Consumer Credit Act. Honestly, stay with us.
Even if you don't know about it, at one point or another you've probably used the Consumer Credit Act - it's one of the most important pieces of legislation for consumers ever enacted.
The Act requires most businesses 'that lend money to consumers or offer goods or services on credit or engage in certain ancillary credit activities' to be licensed by the Office of Fair Trading (OFT). From April of next year the Financial Conduct Authority will take over regulation of consumer credit from the OFT.
So how do we love thee, Consumer Credit Act? Let us count the ways…
1. You give us time to think
Under the Consumer Credit Act, if you sign a credit agreement off trade premises, you have the right to cancel the agreement within a cooling off period of five days.
This part of the Act is designed to give consumers power when they make a deal that is perhaps rash or not thought through: think temporary marketing stands in your local shopping centre trying to sell you broadband or TV contracts.
Comparing credit cards to find the best deal for you is easy and quick, so there's no need to enter into a credit agreement rashly.
Under the Act, your cancellation rights must be included in the credit agreement and sent to you within seven days. You then have five days to cancel.
The Consumer Credit Act actually allows you to withdraw from a credit agreement within 14 days. This period starts when the agreement is concluded or when you receive a copy of the agreement.
There are some agreements that can't be cancelled, for example where the amount of credit exceeds £60,260 and for agreements secured on land. When it comes to credit cards, the 14-day cooling off period starts when you are told your credit limit.
2. You don't keep us hanging on the telephone
Credit agreements at a distance are the easiest (and quickest) to enter into.
Whether over the phone or online, you can find yourself agreeing to something that you know needs more research and thought. Certain information, such as the main elements of the credit agreement and the total amount payable, has to be provided in 'good time' before you are bound by the contract.
3. You rescue us (from dodgy purchases) and take us in your arms
Section 75 of the Consumer Credit Act protects you when you buy a product on a credit card. So if you buy something faulty, credit card companies and retailers take joint responsibility and if the retailer doesn't pay you the money back, the credit card company will.
This is why so many people choose to book holidays and other large purchases on a credit card - you've got peace of mind if anything happens to your holiday provider or airline. Purchases between £100 and £30,000 are guaranteed, so bear that in mind that if you're purchasing something bought for less than £100 from a website whose reputation you're not sure of.
Depending on the circumstances, Section 75(A) (keep focused) could cover purchases over £30,000. The item or price of service must be £30,000 and the amount of credit can't be more than £60,260.
Section 75 doesn't cover payments made to a party that isn't the company providing the service or product. In these cases, the credit card company usually says it didn't have a direct relationship with the supplier, so isn't equally liable. Examples of this are PayPal, travel agents or group buying sites like Groupon and Living Social.
If something goes wrong and the seller offers you a replacement or compensation you can't claim. Remember Section 75 doesn't apply to purchases made on a debit card. If you have paid this way, you may be entitled to compensation through a system known as chargeback - speak to your card provider about this.
4. You fight for our rights
When you apply for a loan or credit card the provider may apply to a credit reference agency to check your credit history and your recent address.
Your credit file impacts on your ability to obtain credit and the Consumer Credit Act gives you the right to obtain a copy of your credit file for £2 if you think it might contain false information.
Any credit agency is bound by the Act to provide this. If you think there is false information on your file and have proof, you can then ask for your credit file to be amended under the Act.
5. You keep us safe from the bad boys
Ok, maybe not bad boys as such, but the Act ensures that all credit adverts adhere to a strict set of criteria before they are aired to the lovely public - so more the boys who do not wish to adhere to specific advertising rules and regulations.
Advertising regulations apply to unsecured credit including loans, hire-purchase and credit cards.
If an interest rate is included on an advert then a representative APR must be shown. At least 51% of potential borrowers must be expected to get the advertised APR or better.
Look After My Bills Newsletter
Get the best money-saving tips, tricks and deals sent straight to your inbox every week. Make sense of your money in partnership with The Money Edit.
As a freelance content marketer and copywriter, Emily has over five years of experience working with household brands & start-ups alike. She writes articles on insurance, energy, travel and personal finance.