Top Post Office scams to avoid in 2023
Post office scams often arrive in the form of fake text messages and emails. Here are some of the most common attempts impersonating the Post Office you could see this year.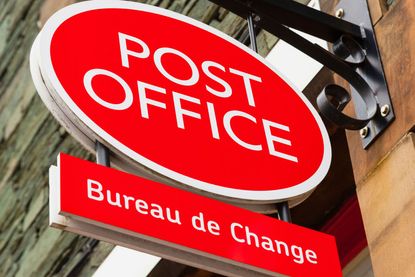 (Image credit: Eye Ubiquitous / Getty images)
Post Office scams operate a lot like other delivery scams, such as the Evri text scam or Royal Mail scams, the goal of this type of fraud is to capture your card details and other sensitive personal information by directing you to a fake website via links in SMS text messages.
These websites are often near-identical clones of the brands' official pages, except it's the scammers that control them.
Here is a round up of some of the most common Post Office scam attempts spotted in 2022. This is how you can spot the fake texts, the cloned websites and ensure you aren't passing your details on to fraudsters.
Fake Post Office text messages
RT @PostOffice: Don't click any of the links inside scam texts like this one. Forward them for free to 7726. These messages don't come the Post Office. @CyberProtectUK #CyberProtect pic.twitter.com/rnuIJo3huPJune 21, 2021
See more
Text messages purporting to be from the Post Office are variants of the Royal Mail scam. They operate in exactly the same way and use the same tactics, with the exception being that they are taking advantage of another familiar brand.
Once again, the websites that these text messages attempt to send you through to have nothing to do with the Post Office - they are often convincing clones that will attempt to capture your card details and sensitive personal information.
How do I know if a Post Office email is genuine?
Post Office scams may involve clever tactics and convincing-looking pages, but fortunately they're much easier to spot. Why? Because the Post Office will never never send you a text about parcels or mail.
The Post Office does not deliver parcels or letters, that's the job of Royal Mail. So if you've been sent one of these messages you can safely ignore it.
What to do if you've been scammed
If you think you may have given your banking/card details away to scammers then you should let your bank know what's happened immediately by calling it on its official fraud number.
The bank should work with you to get your money back after a scam, but this will vary depending on how the scammer stole your money.
Here's everything you need to know about recovering your money after a scam.
You should also report the incident to Action Fraud.
All fake text messages can be forward to 7726, which spells SPAM on a traditional phone keyboard.
If you're unable to forward the text message, take a screenshot and email it to the National Cyber Security Centre (NCSC) on report@phishing.gov.uk
This NCSC email should also be used to report fake emails. The NCSC can then work to remove the fake websites that these texts and emails are linking to.
George is a freelance consumer journalist with a keen interest in scams and housing. He worked for the Consumers' Association for seven years where he was the editor of Which? Conversation - his work on exposing new scams saw him often quoted in the national press.
George has been at the forefront of the cladding and building safety crisis, campaigning for the rights of leaseholders and giving a voice to those caught up in the scandal - as a result he was nominated for Property Journalist of the Year in 2021 at the Property Press Awards.