Pension planning: Why I prioritise my pension
Why pension planning for income in life after work matters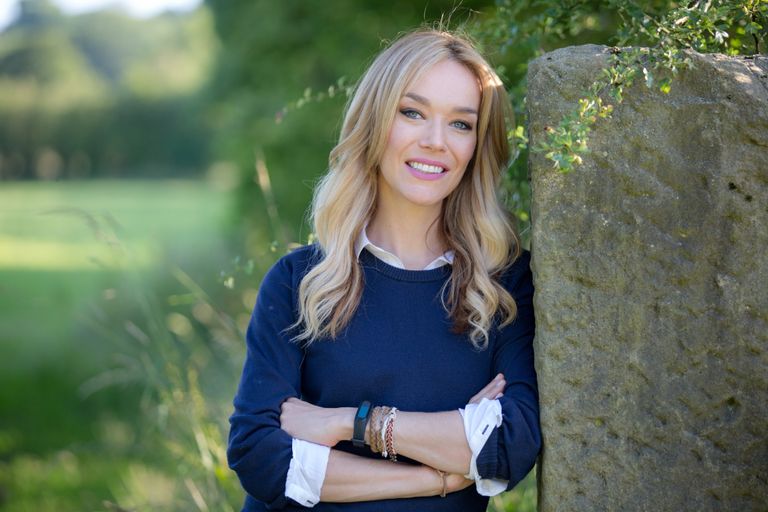 (Image credit: Georgie Frost)
Pension planning is one of those things that is easy to put off, but recent government plans to fix the broken social care system has reminded us all the importance of preparing for the future.
Georgie Frost explains how an expected turn of events made her reassess her priorities and in particular, plan for life after work and her pension.
Pension planning for living longer
If life is a lottery, so too is death. By that I mean the manner in which you leave this world as much as the age. Hopefully, like my beloved grandfather, you will live to the ripe old age of 99 happily in your own home, needing no extra care and completing the newspaper crossword every Saturday until it's simply your time to go. A life richly lived in rude health, even to the end.
But life does not always go in the way you expect. I for one am not so certain that I will be as fortunate as my grandad.
I certainly carry my grandfather's genes and I believed that I also possessed his robust physique. Alas, I was disavowed of that belief in 2008 when a spinal injury revealed evidence of years of degeneration and an operation followed.
At the age of 26, for some months, I needed the care of my mum to wash and clothe me. In that time I got a premature taste of what many, 50 or 60 years my senior, experienced. The aftertaste remains.
It would be five years before I could take on a full time job. In terms of my financial future, this was an enormous blow, being so early on in my journalism career. I had no savings to fall back on, no income protection insurance, and would have had no idea how to navigate the benefit system even if my pig-headed pride had allowed me to try. It did not.
Instead, I had the love of my family - and my credit card. I got into debt.
Getting out of debt and planning for a pension
Lady Luck was shining on me though when the opportunity to move into financial journalism and presenting my own radio show came up in 2014. Whenever anyone asks me what is the best financial decision I ever made, that is without a shadow of a doubt it. The second best was to get my pension sorted, because, honestly, without the first it might never have happened.
A spine that was crumbling and causing me chronic pain meant that my working life would likely be shorter than most and I would need care in my later years. While I hope that is not the case, getting to my mid 50s or 60s with no way to support myself financially was not a risk I was willing to take.
I was now enrolled again at the age of 32 in a company pension, but I knew it wouldn't be nearly enough. I had just £2,500 in retirement savings to my name at that point.
As it is, my genes had already placed me on the financial backfoot - I'm a woman. According to official figures, women earn about 16% less than men and that is translating into the gender pension gap. We women have to work an average of 54.5 years to reach the same level of pension savings that a man can reach in 40 years, according to equity release lender more2life. Meanwhile L&G looked at its customers' pensions and found that the average pot held by a woman at retirement was less than half that of a man. I had work to do.
The best financial decision I took was to become a financial broadcaster, followed by acting on something a guest on my show had said about starting a personal pension. After interviewing her for my show one day, she encouraged me to do some research on pensions and told me to just get started. I picked a low cost SIPP [self-invested personal pension] with a reputable firm and started paying into it regularly.
Paying into a personal pension
I set up a direct debit and my SIPP was away. I then upped my workplace contributions and as my pay increased over the years, and my roles changed, so I increased the amount I put into my pension. Fast-forward to the onset of the pandemic and I had five pension pots, including a current workplace pension, totalling around £50,000. Not a huge amount for a 37 year old, but considering where I had come from, I was proud.
My pension savings were on track but it felt disorganised and so I decided to consolidate four of my pots in an ethical fund option. Now I could see exactly how much I had in one place and what I needed to do to get to where I want to be. Getting on track with your pension is essential if you want to achieve your retirement goals.
I play around with their pension calculator like it's a game of Candycrush and check my pot every day. This is not something I would normally advise people to do, as some of the drops in the market can feel a little scary, but I understand the risks involved with investing my money and can view the ups and downs with curiosity rather than fear.
I lowered my payments for a few months, as many did at the start of the pandemic, due to the insecurity of the situation and then I hit the accelerator button. I now put £1,050 into my personal pension and around £550 goes into my workplace pension every month. I am on course to hit £90,000 by the time I reach the big 4-0, which is not a million miles away. I am satisfied.
My next step is to speak to a financial adviser, something that I have been promising myself to do for some time. I want to make sure that my pension is in the best fund for me, paying reasonable fees and is ethically based - that is important to me. I also now feel in a better place to focus on other areas of my life.
Making use of the Lifetime ISA allowance
In 2017, I opened a Lifetime ISA, which allows you to save up to £4,000 a year with a government bonus of £1,000, to be spent on the deposit for a house or your retirement. When I am ready, which will be sooner rather than later, I will use my LISA to buy a house, but for now I am happy to rent.
A number of family members have questioned my decision to prioritise saving for a pension over buying a house. For many, an Englishwoman's house truly is her castle. My aunty, for one, has no pension but decided to invest in property instead. And that is her choice. I opted for the magic of compound interest instead.
The reality is that there is no one right answer, but what is right for you. Every decision we make about money isn't motivated by economics alone - if they were, it's likely we'd all be a lot richer (retail therapy is a thing!). Our experiences and emotions shape us and our choices. I want to have the most comfortable future I possibly can, whenever I retire.
If life is indeed a lottery, like any lottery there are ways of increasing your chance of success. I choose to prioritise my pension now, while I can, because I want to win, like my grandfather, by leading the fullest life I can, even if health-wise, I lose.