Joe Lycett: online platforms could do more to combat fraud
Consumer rights show presenter claims checks on online platforms should be improved to combat scams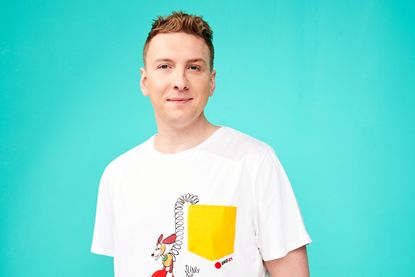 (Image credit: Comic Relief via Getty images)
Social media platforms and websites offering themselves as intermediaries to obtain a service could do more to protect consumers from scams, according to the comedian and television presenter Joe Lycett.
The presenter of consumer rights show Joe Lycett's Got Your Back told members of the House of Lords that online platforms should be obliged to have more checks to help customers who are at unknowingly risk of losing money in transactions with fraudsters.
"Improved checks on those platforms seems to me to be a relatively simple thing to do, a reasonable request of these platforms and not something that is beyond their resources," he said. "These platforms are often making a lot of money… they should be obliged to do more in that area. A lot of the time they go 'Well, it's nothing to do with us, we've just offered the platform on which you can meet and find these businesses'."
Lycett said, in the three years since his show started, he has been surprised by both the volume and the sophistication of scams. The Money Edit has guidance on WhatsApp scams, crypto scams and investment scams. There have even been recent concerns that a lack of detail from local authorities on how to apply for April's council tax rebate risks creating the ideal conditions for scammers.
He also told the House of Lords digital fraud committee that while the banking sector has improved a lot "it is kind of at their discretion whether they refund their customers who have been scammed".
New rules to protect online shoppers from fraud came into effect in March, meaning you will have to confirm your identity when shopping. We explain why you may need to update your bank details.
Many banks have signed up to a voluntary code which reimburses blameless victims who are tricked into transferring money to a fraudster, but consumer campaigners and others have raised concerns about the code being applied inconsistently.
Lycett told the hearing: "We also think that it's potentially a little bit too easy to open a bank account and, to not go into too much detail, I managed to open a bank account in someone else's name, with their permission. And that felt concerning to me that you could open accounts without too much… too many questions being asked. So I think it's quite easy to funnel money in that way."
He was also asked about the telecoms sector, and referred to fraudsters' use of phone number spoofing, where scam texts can appear to be from a legitimate body and even sometimes appear within a thread of genuine messages.
Lycett said: "It seemed mad to me that it was possible for somebody to text you from a number that is not theirs."
He also spoke of the life-changing impacts of scams on victims, saying: "It absolutely ruins people's lives, to the point where people have lost their lives because of the depression and the shame that come with being scammed in these ways."
He said scams are something that anyone could fall victim to at any point and could completely change the course of your life. "Anyone can be caught out by it and it can completely ruin your life."
Additional reporting by the Press Association.
Look After My Bills Newsletter
Get the best money-saving tips, tricks and deals sent straight to your inbox every week. Make sense of your money in partnership with The Money Edit.
Katie is staff writer at The Money Edit. She was the former staff writer at The Times and The Sunday Times. Her experience includes writing about personal finance, culture, travel and interviews celebrities. Her investigative work on financial abuse resulted in a number of mortgage prisoners being set free - and a nomination for the Best Personal Finance Story of the Year in the Headlinemoney awards 2021.