National Insurance rise is now in effect - here's what it means for you
While National Insurance rises this month, another change in July will cancel it out for 2.2 million workers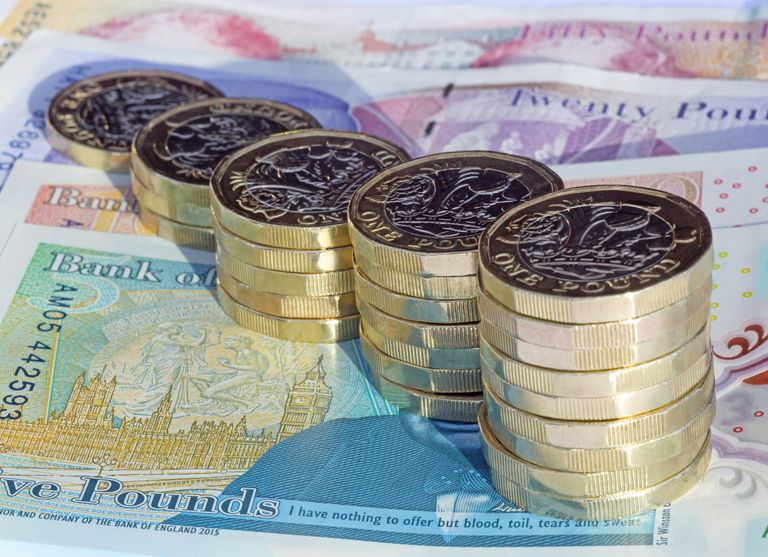 (Image credit: Getty images)
Contributions from
The National Insurance (NI) rise by 1.25 percentage points is now in effect. It means workers now pay 13.25% rather than 12% on earnings up to £50,270, and on any earnings above that the rate is rising from 2% to 3.25%.
However, in his Spring Statement in March, Chancellor Rishi Sunak announced a major change to National Insurance to lessen the impact of this rise.
From 6 July 2022, the threshold at which workers start paying National Insurance will increase by £3,000. It means less of workers' income will be subject to National Insurance as they will earn up to £12,570 a year before they pay it - a sharp increase from the current rate of £9,880.
Almost 30 million workers will benefit, including 2.2 million people who will be taken out of paying National Insurance Contributions (NICs) altogether.
This is welcome news at a time where household finances are feeling the pinch amid the cost of living crisis.
We explain what the changes mean for you, including what you will pay in National Insurance from April - and how it compares to what you will pay in National Insurance from July.
How much National Insurance will I pay?
Tax expert Helen Thornley from the Association of Taxation Technicians estimates people with a salary below £34,372 will see the most benefit from the change, with the rate rise effectively cancelled out.
For these people, "the threshold rise in July is worth more than April's increased rate in national insurance," she says.
If you earn £20,000 a year you will pay £111.74 a month in National Insurance from 6 April (previously £104.32). From July, when the threshold rises, you will pay £82.04 a month.
If you earn £30,000 a year you will pay £222.15 a month in National Insurance from 6 April (previously £204.25). From July, when the threshold rises, you will pay £192.46 a month.
If you earn £40,000 a year you will pay £332.58 a month in National Insurance from 6 April (previously £304.25). From July, when the threshold rises, you will pay £302.87 a month.
In essence, the threshold increase will mean a saving for some workers compared to what they would have paid after the April 2022 rise, although as you will see in the table below, it means some will pay less NICs than they do now.
| Salary | 2021/22 NICs | 2022/23 NICs pre-statement | 2022/23 NICs actual amount |
| --- | --- | --- | --- |
| £20,000 | £1,251.84 | £1,340.90 | £1,073.12 |
| £30,000 | £2,451.84 | £2,665.90 | £2,398.12 |
| £40,000 | £3,651.84 | £3,990.90 | £3,723.12 |
| £50,000 | £4,851.84 | £5,315.90 | £5,048.12 |
| £80,000 | £5,478.84 | £6,317.90 | £6,049.92 |
| £100,000 | £5,878.84 | £6,967.90 | £6,699.92 |
| £120,000 | £6,278.84 | £7,617.90 | £7,349.92 |
Source: Quilter (assumes primary threshold of £9,880 for April, May and June 2022 and £12,570 thereafter)
While the lower NI threshold will rise to £12,570 in July, the upper earnings limit will remain at £50,270 for the 2022-23 tax year. So, technically all employees, regardless of income, will benefit from the lower threshold being increased.
What if I'm self-employed?
Self-employed workers pay National Insurance at a different rate to employees, but they won't benefit from the NI threshold rising to match the income tax personal allowance.
Currently, self-employed people with profits over £6,515 (the small profits threshold) a year pay a flat rate NIC of £3.05 a week. These are known as class 2 contributions.
In addition to class 2, any profits above the lower profits limit of £9,568 are also subject to 9% NICs, while profits over £50,270 are subject to a further 2% (these are called class 4 contributions).
Now the flat-rate class 2 contributions have been scrapped. The 9% contribution over the lower profits limit will increase by 1.25 percentage points to 10.25%. For profits over £50,270, the NI rate will increase to 3.25%
However, the small profits threshold and lower profits limit are also being raised from July 2022. The small profits threshold will increase to £6,725 and the lower profits limit will rise to £11,908. Those with profits between the small profits threshold and lower profits limit won't pay any National Insurance - but they will still build up NI credits. You need NI credits to claim certain benefits, such as the state pension.
How can I protect myself against National Insurance going up?
If you are concerned about increasing prices amid the cost of living crisis, there are steps you can take now to better prepare your finances for the shock ahead:
Budget: Now is a good time to look over your finances and see where your money is going and where you can cut back. The biggest rises in April will come from your food, energy and fuel bills, so see if you can change some of your favourite items for supermarket own brand, turn down the heating a notch and car pool. Get rid of subscriptions you no longer use, make sure you are on the cheapest deals - which may include fixing your mortgage - and haggle for the best rates.
Consider salary sacrifice: These types of schemes can be used to offset some of the forthcoming rise by allowing employers to reduce your salary and diverting that money into a non-cash benefit such as pension contributions and a cycle to work scheme. This also reduces the amount of National Insurance your employer has to pay. Remember though, says Myron Jobson, "a lower salary can affect entitlements such as maternity/paternity pay, mortgage applications based on your income and some state allowances. As such, you should always consider how such benefits will impact your finances more broadly."
Build up your savings: Now is a good time to review your savings, how much you have and where they are. Think about building up an emergency pot in an easy access account if you can, as you may need that money in the coming months and you don't want to be hit with a penalty.
Make voluntary NI contributions: If you have been out of the workforce or on maternity leave recently, it might be wise to fill any gaps in your National Insurance contributions record by making voluntary contributions – if you can afford it, says Williams. "This is because currently, if you pay voluntary contributions for the last two tax years (2020 to 2021 or 2019 to 2020), you will be allowed to pay the original rates for those years, which were lower. This may change in future so if you can, it's a good idea to fill those gaps now."
Make full use of any tax allowances available to you: The highest earners lose £1 of £2 they earn over £100,000 to the taxman, because the personal allowance is gradually taken away. If you are in this situation ensure you are saving and investing most effectively, making full use of any tax allowance available to you. Make sure you are putting the full amount into your pension, your partner's and also your children's.
Don't hesitate to ask for help: If you are struggling to pay the bills then speak to your suppliers to see what help they can offer you. There are a number of debt charities that can call to go through your situation - for free - and help you find a solution, including Citizens Advice and StepChange.
Katie is staff writer at The Money Edit. She was the former staff writer at The Times and The Sunday Times. Her experience includes writing about personal finance, culture, travel and interviews celebrities. Her investigative work on financial abuse resulted in a number of mortgage prisoners being set free - and a nomination for the Best Personal Finance Story of the Year in the Headlinemoney awards 2021.
With contributions from