Top money-saving tips for 2023 from our personal finance experts
Personal finance experts share their best money-saving tips, tricks and life lessons to help you make more of your money in 2023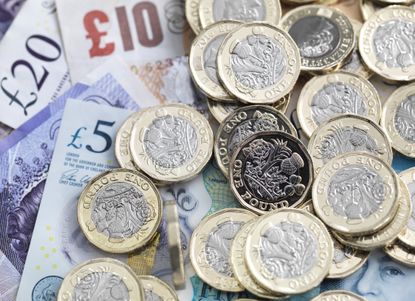 (Image credit: Getty images)
I don't believe in new years resolutions. I've seen various figures thrown around over the years that show around four in five of us have all but abandoned them by February.
So we're not sharing new years resolutions with you. Instead, our experts are sharing their best money-saving tips, tricks and life lessons to help you make more of your money in 2023.
I promise, even if you just give one of these a go, you will be better off for it.
Are you ready to save some cash? Let's begin.
Top money-saving tips for 2023
1. Bill haggling
If you want a cheaper mobile deal, TV package or broadband deal when your contract's up – call your provider and ask for 'disconnections' or press the 'thinking of leaving us' option.
This is the fast track to the 'power people' – as I call them – the team who have the authority to give the biggest discounts to keep you as a customer. Done this myself with Sky, Virgin Media, O2, Vodafone and Netflix to name just a few and always come away with a discount.
Works with insurance and breakdown cover too – I bagged a second year with the AA on its 'new member' rate when I told them we were leaving as they were a great service but too pricey! Give it a go – what have you got to lose?
Sue Hayward is a personal finance and consumer journalist, broadcaster and author who regularly chats on TV and Radio on ways to get more power for your pound. Sue's written for a wide range of publications including the Guardian, i Paper, Good Housekeeping, Lovemoney and My Weekly. Cats, cheese and travel are Sue's passions away from her desk!
2. Boost your pension
We know it's beneficial to contribute as much as you can to your pension. The tax relief you get – 20% for basic rate payers, 40% for higher rate payers and 45% for additional rate payers – is free money that boosts your total pension contributions.
But when times are leaner, as they are right now for most of us, it's heartening to know the impact of even the smallest of increases to your pension contributions.
For example, if you earn £30,000 a year and get a 1% pay rise, rather than have an extra £20 in your pay packet, increase your pension contribution from 8% to 9% and end up with an impressive £20,928 extra in your pension pot by the time you retire.
This kind of minimal effort from time to time over your working life can be an easy win for your pension.
Katie Binns is a former staff writer at The Times and The Sunday Times. She writes on personal finance, culture, travel and interviews celebrities.
Her investigative work on financial abuse has resulted in a number of mortgage prisoners being set free – and a nomination for the Best Personal Finance Story of the Year in the Headlinemoney awards 2021.
3. Car hire rebooking hack
I'm always keen to learn new ways to save cash – so here are two of my favourite tips that I tried out for the first time in 2022.
Holiday car hire prices were eye-wateringly expensive in the summer. My older brother casually mentioned that you can book car hire, and if you spot a cheaper price as your holiday approaches, cancel and rebook it free of charge. So, I did that with Enterprise, cancelling and rebooking twice as prices plummeted, and saving a cool £400.
Aside from holidays, I'm in the midst of moving house and I took out a five-year fixed-rate mortgage just after Kwasi Kwarteng's mini-Budget caused mortgage rates to surge. Ouch.
Moving house always takes longer than you think, and my lovely mortgage broker told me that rates have now come down a bit, so I could switch my deal to a lower rate with the same lender.
There's no catch: the lender will do another credit check, and there's a bit more paperwork, but I should save thousands of pounds.
Ruth is passionate about helping people feel more confident about their finances. She was previously editor of Times Money Mentor, and prior to that was deputy Money editor at The Sunday Times.
A multi-award winning journalist, Ruth started her career on a pensions magazine at the FT Group, and has also worked at Money Observer and Money Advice Service.
Outside of work, she is a mum to two young children, a magistrate and an NHS volunteer.
4. Change how you think about money
The best piece of advice I have ever received about money is to learn. Buying books about budgeting or investing doesn't cost much at all, you can pick up a selection for under £10, but I can guarantee this money will be well spent.
You can improve your financial position on a day-to-day basis by saving a few pounds here and there. However, in the long term, what really matters is healthy financial habits, and the best way to develop these is to learn.
I'm speaking from experience here. There are a couple of books in particular that changed my outlook on the financial world and have paid for themselves many times over.
And learning a new skill can be just as helpful. Picking up a new skill or trade may cost money, but it could lead to a new source of income or a better-paid career.
Rupert was a freelance financial journalist for 10 years before moving to MoneyWeek. He has written for the Motley Fool, Gurufocus and ValueWalk among others. Rupert has also founded and managed several businesses, including New York-based hedge fund newsletter, Hidden Value Stocks, written over 20 ebooks and appeared as an expert commentator on the BBC World Service.
He has achieved the CFA UK Certificate in Investment Management, Chartered Institute for Securities & Investment Investment Advice Diploma and Chartered Institute for Securities & Investment Private Client Investment Advice & Management (PCIAM) qualification.
5. Turn unwanted gifts into cash
Make the most of unwanted gifts or make room for new pressies by selling items you don't want on eBay or another selling platform.
You might be surprised how much you can make and it's not as hard as it seems.
Do your research before you list an item (do check how much things have sold for recently, so you can decide how to price it and definitely check how much it will cost to post, those postage fees can eat into your profits).
6. Turn present shopping into high interest savings returns
January sales may seem like a good time to stack up some bargain gifts for next year, but let's face it, you could end up buying things that people do not want and waste money.
This year, instead of using that money in the sales, why not put it into a 12-month fixed savings account instead and let it sit there to grow - it will be a nice little pot for you to dip into next Christmas.
For the first time in years, interest rates are back and you can get 4% or more on a 12-month fixed account. This means if you put away £1,000, you would have £40 by this time next year. That sounds a lot merrier to me than some cut-price smellies.
Kalpana is an award-winning journalist with extensive experience in financial journalism. She is also the author of Invest Now: The Simple Guide to Boosting Your Finances, released in December 2022.
Her work includes writing for a number of media outlets, and was previously the editor of MoneyWeek's sister title, The Money Edit.
7. DIY pet care
Cutting my dog's hair myself saves me about £150-£200 a year because every trip to the groomer is about £50.
I'm learning to file his nails too, all it has taken is investing in a good set of clippers and a Dremel for his nails, but over the long term, it's much cheaper than taking him to get this all done.
It's a similar tale with pet insurance - I was paying £25 per animal but I went on a comparison website and found two policies with pretty much the exact same benefits for £10, and now I pay less than half what I used to a year ago.
I also shop locally. I was buying £3 treats from Tesco that would last about three days, now I spend £4 on 100g of dried sprats from a local seller and that lasts two weeks.
Nic studied for a BA in journalism at Cardiff University, and has an MA in magazine journalism from City University. She joined MoneyWeek in 2019.
Look After My Bills Newsletter
Get the best money-saving tips, tricks and deals sent straight to your inbox every week. Make sense of your money in partnership with The Money Edit.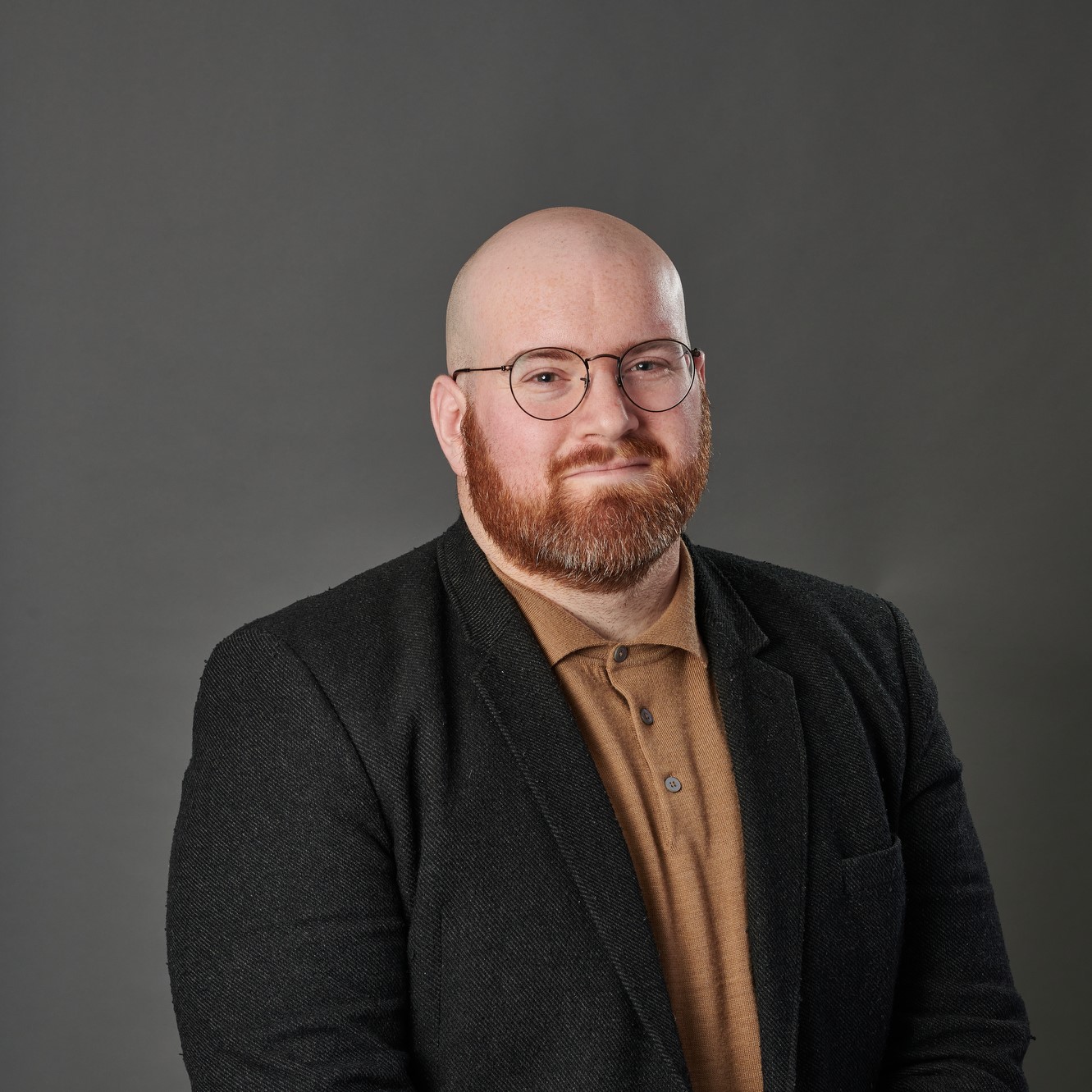 Adam is the Editor at The Money Edit.
He has been working to save you money as a personal finance and consumer journalist, editor and commentator for several years. His work has appeared in the HuffPost, Which?, i paper and This is Money, plus various TV and radio as a personal finance, consumer rights and scams expert, which include BBC Rip Off Britain, LBC, 5 News, Steph's Packed lunch and Newsround to name a few. He was previously the senior consumer rights editor at Which?.
When Adam isn't working he's watching Norwich City yo-yo between leagues or walking his dog.