Can you reclaim thousands in missing state pension payments? Mothers urged to check NI records
Simply filling in a form could result in a higher pension and a worthwhile lump sum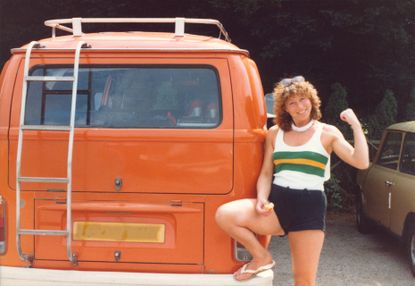 (Image credit: Getty images)
Mothers are being encouraged to check whether they may be entitled to some additional cash after being underpaid state pension money.
The Department of Work and Pensions (DWP) admitted to an error in its latest annual report, leading to pensioners being offered thousands of pounds in underpaid state pensions.
A new campaign has been launched by consultants LCP to help secure millions on behalf of eligible mothers.
Since the late 1970s, the state pensions system has included measures to protect parents with gaps in their National Insurance (NI) records because of time spent out of paid work bringing up children. The system was originally called "home responsibilities protection" (HRP) and is now known as National Insurance credits.
Sir Steve Webb, a former pensions minister who is now a partner at LCP said: "Yet again, this error overwhelmingly affects women, and undoubtedly means that many thousands have been underpaid for years.
"Rather than wait for the Government to fix the problem, I would encourage anyone who has received child benefit since 1978/79 to check that the relevant credits are on their NI record.
"If not, this can be fixed by filling in a form, and the result could well be a higher pension and a worthwhile lump sum."
To help parents see if this issue applies to them, LCP has launched a campaign website – lcp.uk.com/mothers-missing-millions – which takes parents through the steps to check their entitlement, check their NI record and complete a form to get their entitlement added if necessary.
£4,000 lump sum for pensioner
In one case seen recently by LCP, Helen James, 67 from South Wales, was awarded a lump sum of more than £4,000, after the DWP error deprived her of her pension entitlement.
James had various jobs, including working in a school and in a local shop, as well as looking after her children and young grandson. When she came to apply for her pension in July 2021 she was told that she was not entitled to anything because she did not have the minimum required 10 years of contributions.
This didn't seem right to Mrs James, and eventually, she got in touch with Steve Webb at LCP, who took up her case.
Mrs James made a successful claim for 12 years of Home Responsibilities Protection from 1978/79 to 1989/90 and this meant she was now entitled to a pension.
She will now receive a weekly pension of just over £79 and a lump sum of over £4,000 for the money she should have received since July 2021.
Mrs James said: "It is quite wrong that I was told I wasn't entitled to any pension, and if my daughter hadn't read press coverage about the issue I might still be getting nothing. I would encourage any mother who has been turned down for a pension to challenge the decision and get it checked".
In a separate case, Lorraine Wainwright, 68, from Gloucestershire, was given a lump sum of around £1,500, after her case was successfully upheld, and her regular state pension will now be increased by more than £20 per week.
Mrs Wainwright said: "I would encourage any parent who spent time bringing up children to check that they are getting credits on their NI record.
"If I had not checked my own record carefully, it is quite possible I would still be getting the wrong rate of pension. I welcome this new campaign, which could help thousands of mothers to get their dues."
Government error
The DWP's annual accounts report recently said that there were historic errors whereby credits for the time at home with children were not recorded accurately on NI records.
The department has said it is putting time and effort into understanding more about the scale, potential causes, and options to correct these cases.
The DWP started an exercise in January 2021 to address state pension cases where people were being underpaid.
This included people who are widowed but whose state pension was not uplifted to include amounts they were entitled to inherit; people who are married or in a civil partnership who may be automatically entitled to an uplift based on spouse contributions; and people aged 80 and above who are entitled to a certain minimum pension payment.
A Government spokesperson said: "This year we will spend over £110 billion on the state pension and support over 12.5 million pensioners.
"We are investigating an issue with the historical recording of home responsibilities protection, with work under way to identify those affected."
Tom Higgins is a journalist covering all aspects of the financial world, from investing and sustainability to pensions and personal finance. He graduated from Goldsmiths, University of London in June 2020 and has since written online and in print for the Financial Times group, New Statesman media group, numerous trade magazines, and has worked with Bloomberg on social media projects. He has a deep interest in environmentalism, social change, and data-driven storytelling. He can be found tweeting at @tomhuwhig.