Microsoft scam warning: fake Outlook 'upgrade' email
Microsoft scam warning as a fake email instructing you to 'reactivate' your Outlook email account following an 'upgrade' is circulating. Here's what it looks like.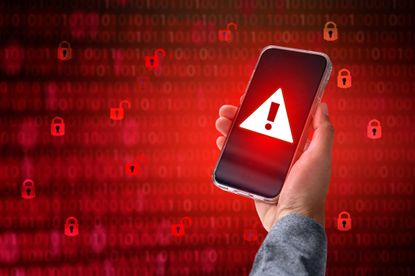 (Image credit: Getty images)
Look After My Bills Newsletter
Get the best money-saving tips, tricks and deals sent straight to your inbox every week. Make sense of your money in partnership with The Money Edit.
Thank you for signing up to The Money Edit. You will receive a verification email shortly.
There was a problem. Please refresh the page and try again.
Microsoft scam warning as fake emails claiming to be from Microsoft's 'customer support' could hijack your email account and steal sensitive personal data.
The go-to tactic of the latest scam phishing emails is to create a sense of panic that rushes you into taking action, and this fake email purporting to be from Microsoft is no different.
These emails are attempting to worry you into clicking on a link that could request your sensitive personal information, such as the password to your email account.
Here, we reveal what the scam email look likes and how you can avoid falling victim.
Microsoft scam warning
Fake Microsoft Outlook email
This email has arrived in the recipient's inbox with the sender appearing only as 'customer support' - it has also been sent 'to' two convincing-looking email addresses in an attempt to appear legitimate.
It begins by informing the potential victim that this is a 'final reminder' and immediately addresses the recipient as 'Microsoft User' - these are the first signs that everything isn't as it seems.
The email goes on to claim that your 'messages were placed on hold' due to a 'new upgrade to our database'. However, you will not have experienced any issues as the claim is fraudulent.
Microsoft/Outlook has nothing to do with this message and would not be closing 'old versions' of its service in this way. The email is attempting to get you to click through to a website designed to extract your sensitive personal information.
This could include your email log-in details or even your bank/card information.
How can I spot a fake Microsoft/Outlook email?
Creating a sense of urgency and addressing a recipient in a generic way are both common signs of fake emails. If you've received an email out of the blue instructing you to take a certain action, take the time to assess all of its claims.
Investigate the email address it's been sent from and check any links it's attempting to send you to before you click on them. If it appears suspicious, do not engage with it.
I think I've been scammed by a fake Microsoft/Outlook email: what should I do?
If you think you may have entered sensitive information, such as your bank/card details, into a third-party site you were taken to by a suspicious Microsoft/Outlook email, you must let your bank know what's happened via its official channels ASAP.
You can report a scam and get your money back. Your bank should work with you to cancel your card, block any pending payments (if required) and refund the money you've lost.
You should also then keep an eye out for any follow-up scams that could occur if you've given contact details, such as your email address, postal address or phone number, away to fraudsters. Treat any contact you receive out of the blue with caution.
Securing your account with two-factor authentication
You can guard against fraudsters from accessing your account via your password by ensuring you have two-factor authentication enabled on your account.
This will apply an extra layer of security to your account by generating codes that only you have access to via your own devices. Microsoft has a guide on enabling this vital security feature.
How can I report Microsoft/Outlook scam emails
Fake emails can be marked as junk and reported to Microsoft from within the email itself. Above the reading pane, select Junk, then Phishing, then Report.
Fraudulent emails and phishing websites can also be reported to the National Cyber Security Centre at report@phishing.gov.uk - action can then be taken to remove these websites.
If you're going to warn friends and family about a scam, send them a screenshot instead of forwarding suspicious emails directly.
A spokesperson for Microsoft said: "Unfortunately, the names of reputable companies like Microsoft are often used fraudulently to lull victims into a false sense of security.  Our customers are often targeted by criminals who are always seeking new and increasingly sophisticated ways to deceive their victims. The best way to report these scams, if you wish to do so, is via the Action Fraud website."
Look After My Bills Newsletter
Get the best money-saving tips, tricks and deals sent straight to your inbox every week. Make sense of your money in partnership with The Money Edit.
George is a freelance consumer journalist with a keen interest in scams and housing. He worked for the Consumers' Association for seven years where he was the editor of Which? Conversation - his work on exposing new scams saw him often quoted in the national press.
George has been at the forefront of the cladding and building safety crisis, campaigning for the rights of leaseholders and giving a voice to those caught up in the scandal - as a result he was nominated for Property Journalist of the Year in 2021 at the Property Press Awards.