M&S scam giveaway warning: fake websites lurking in Google ads
Misleading M&S scam adverts designed to send shoppers to websites that have nothing to do with the retailer have been spotted on Google. Here's what you need to look out for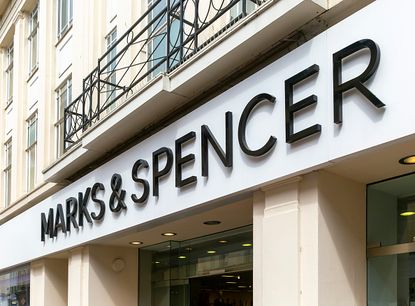 (Image credit: Geography Photos / Getty images)
M&S scam warning as shoppers head online fraudsters are taking advantage by posing as the retailer
It can often be easier to quickly Google the name of a retailer or organisation whose website you want to visit rather than type the URL out in full. A list of search results will appear with the page you need invariably at the top of the pile.
But these search results can vary if an advert has been taken out for the search time you've entered. You can spot these ads as they will have the words 'sponsored' or 'ad' before the title.
Sadly fraudsters seek to take advantage of these sponsored search results by posing as major brands. These convincing ads are designed to appear like they are taking you to the retailer's genuine website, when in fact they take you to a page that has nothing to do with them. These pages then ask for your personal data.
In this case, a member of the public had searched for 'M&S', looking for the Marks & Spencer website, only to be taken to a scam page informing them that they could receive a £100 gift card.
Here we explain what the latest scam looks like, how to avoid it and what to do if you're scammed.
M&S scam warning
What does the M&S scam ad look like?
This advert is cleverly designed to appear like it will take you to Marks & Spencer's website, but the ad itself redirects you to a page that has nothing to do with the brand.
At first glance, it's likely many will click through to the page, but if you take a moment to assess the search result you will spot that everything is not as it seems; to avoid detection, the As and S's in the title have been disguised with special characters.
Following the link will then take you to a website that is clearly not https://www.marksandspencer.com:
The website then begins to ask for your personal data, such as your name and address.
M&S is not giving away these coupons or gift cards - following this process could result in being asked for ever more sensitive information, such as your bank/card details.
Fortunately in this case the member of the public realised that something was wrong and closed the page down.
I think I've been taken in by a fake advert or scam, what should I do?
If you think you may have entered sensitive information, such as your bank/card details, into a third-party site you were taken to via a suspicious advert, you need to let your bank know what's happened via its official channels ASAP.
Your bank should work with you to cancel your card, block any pending payments (if required) and refund the money you've lost.
You should also then keep an eye out for any follow-up scams that could occur if you've given contact details, such as your email address, postal address or phone number, away to fraudsters. Treat any contact you receive out of the blue with caution.
How can I report fake and fraudulent Google ads and websites?
Google has an online form for reporting ads that violate its policies:
Fake websites should also be reported to the National Cyber Security Centre.
In this case, Google has reviewed the advert and taken the appropriate enforcement action under its policies.
A Google spokesperson said: "Protecting users is our top priority and we have strict ads policies that govern the types of ads and advertisers we allow on our platforms. We enforce our policies vigorously, and if we find ads that are in violation we remove them. We continue to invest significant resources to stop bad actors and we are constantly evaluating and updating our policies and improving our technology to keep our users safe."
Marks & Spencer was approached for comment but it did not respond.
Related articles
Look After My Bills Newsletter
Get the best money-saving tips, tricks and deals sent straight to your inbox every week. Make sense of your money in partnership with The Money Edit.
George is a freelance consumer journalist with a keen interest in scams and housing. He worked for the Consumers' Association for seven years where he was the editor of Which? Conversation - his work on exposing new scams saw him often quoted in the national press.
George has been at the forefront of the cladding and building safety crisis, campaigning for the rights of leaseholders and giving a voice to those caught up in the scandal - as a result he was nominated for Property Journalist of the Year in 2021 at the Property Press Awards.