How to make some extra cash? 14 clever ways to boost your bank balance
From selling unwanted clothes to renting your driveway - here's how to make some extra money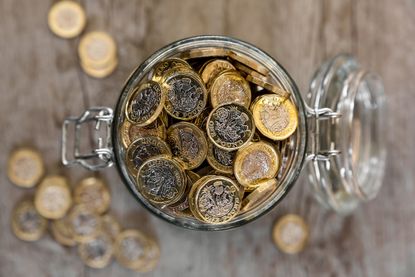 (Image credit: getty images)
The cost of living crisis is already taking grip, with households across the country seeing the amounts they spend on everything from energy bills to supermarket shops on the rise. Making some extra cash could help ease the pressure we're all feeling.
According to the latest health and wellbeing tracker from insurer LV=, almost half (44%) of those surveyed have seen their finances deteriorate over the last three months, while a similar proportion (42%) expect things to get even tougher in the next quarter.
With wages growing at a slower rate than the rate of inflation ‒ which is now at a 40 year high ‒ it is worthwhile thinking of ways to bring in some extra cash.
Here's how to boost your income in 14 easy steps.
1. Sell unwanted clothes
Many of us have wardrobes stuffed with clothes that we no longer want nor wear, so why not sell them?
There are dedicated second-hand clothes websites and apps that you can make use of here, like Vinted, Depop and Shpock.
Apps such as Vinted and Depop in particular are growing in popularity due to the ease of use. Vinted, for example, saw its membership more than double in 2021.
Popular brands like Zara, H&M or Ted Baker, for example, tend to do well on these apps. Designer items or unworn items are also quick sellers.
Alternatively, you could turn towards an auction site like eBay, or a listings platform like Facebook Marketplace.
Add measurements, clear photos and honest descriptions, including terms buyers are likely to search for in your title, to increase your chances of selling.
Make sure you check for any fees that you might have to pay for selling through these sites.
With eBay, users can list up to 1,000 items for free each month, followed by a fee of 35p for each listing. There are additional fees for features which might help your listing stand out, such as adding a buy it now price (50p), a subtitle (£2) and a larger range of pictures (£2.50). You will also have to pay a final value fee, based on the amount your item sold for. This currently sits at 12.8% of the final sale price, plus 30p.
Depop also charges a 12.8% on all sales.
Vinted however is free to use and the buyer pays the postage too. Shpock is free to use, but you may have to pay for postage.
2. Cash in old mobiles
Don't let old phone handsets gather dust, when you can sell them instead. Each person in Britain has at least one old mobile that could be worth on average £55 if sold second hand, according to research by CeX.
You can compare the prices you could get for your handset on comparison sites like CompareandRecycle, SellMyMobile and CompareMyMobile. Be warned, the initial price is not necessarily what you get ‒ mobile phone recycling sites are notorious for knocking down the price they will pay for your handset once they receive it, due to things like scratches.
If your old handset is in excellent condition, then you could actually fetch a higher amount by selling directly through the likes of eBay and Facebook. Of course, the fees involved here will have to be factored in, while selling through auction sites or general marketplaces can take longer than going directly to a phone recycling firm.
Whichever path you choose, it's worth bearing in mind that while recent high-spec mobiles will fetch the highest amounts, even damaged old phones can raise a few pounds.
3. Switch bank accounts for 'free' cash
Banks and building societies are so keen to get us to switch bank accounts that they will give you money to join them. Currently, you could get as much as £170 if you switch to HSBC. Take a look at our article on free cash for switching bank accounts to see the latest offers.
If you open the new account and switch through the Current Account Switch Service, the process should take seven working days. Most banks offer the service and it means they do all the legwork for you when it comes to moving over your balance, direct debits, standing orders and payments such as your salary.
It's really important that you check the small print for the switching offer, however. Some banks will only pay the bonus if you complete the transfer within a certain time, pay in a minimum amount each month, and set up a minimum number of direct debits. Many will also require you to completely close your old account.
4. Move to an interest-free credit card offer
Rather than boost your income, this tip could help you reduce your typical outgoings.
If you don't clear the whole balance on your credit card every month, you could be racking up hefty interest charges. By moving your debt to a card with an interest-free balance transfer offer instead, all your monthly payments go towards clearing that balance rather than paying off the interest.
Take at look at the eligibility tool on our sister site GoCompare to see what deal you could get. Select 0% balance transfer cards on the drop-down menu.
These cards allow you to pay off your debt in manageable chunks, as you aren't charged interest on your balance for a specific period, which can be as long as three years.
For example, someone with a £3,000 credit card balance at 21.9% interest, paying £140 a month, could save around £740 by switching to NatWest's 22-month interest free and fee-free balance transfer offer, according to Moneyfacts.
It's crucial that you pay off at least the minimum payment every month, and aim to either clear the card completely during the interest-free period, or jump to a new offer before interest charges rocket at the end of the 0% period.
It's also really important to check what the transfer fee will be. The longest 0% cards tend to charge a transfer fee of around 3% of the balance being moved onto the new card, though you can find cards that charge much lower transfer fees, or even offer fee-free transfers.
5. Review your mortgage
Shrinking your monthly mortgage payments can make a massive difference to your bank balance, since you can keep more of your income.
When you get to the end of your initial fixed or variable rate, you'll be moved onto your lender's standard variable rate (SVR) which is always far more expensive. If you find yourself on the SVR, then remortgaging to a new cheaper deal could save you significant amounts.
A homeowner with a £200,000 repayment mortgage over 25 years would pay £1,124 a month on the average standard variable rate. Move to the average two-year fixed rate at 2.65%, and you'd save £212 a month, as payments drop to £912, according to calculations by Moneyfacts.
If you are still in the middle of your initial fixed or variable rate deal with your mortgage, then remortgaging is still possible. However, you will be charged an exit fee, called an early repayment charge, which is calculated as a percentage of the outstanding mortgage balance. As a result it can be significant, so you should check carefully whether the savings made by remortgaging to a cheaper deal are worthwhile.
It's also a good idea to factor in any charges that might come from remortgaging, beyond the early repayment charge. Some mortgages charge an arrangement fee, which is often more than £1,000. You can find other deals that don't charge an arrangement fee, though this may mean settling for a higher interest rate, which may cost you more in the long run.
6. Rent out a room
Got a spare room? If you let a furnished room in your house to a lodger or foreign student, you can rake in up to £7,500 a year tax-free, under the government's Rent a Room Scheme.
That works out at around £625 a month.
It's worth checking that renting out a room in this way isn't barred by your mortgage deal, and that it doesn't invalidate your home insurance however.
7. Rent your drive
Perhaps an easier option when it comes to renting out part of your property is renting out your driveway or private parking space through sites like JustPark, ParkLet, or Your Parking Space. Renting out your driveway could earn on average £213 a month, according to Stashbee, with spaces near a train station, airport or sports stadiums particularly popular.
It's a good idea to check the fees involved with letting out your driveway through these sites, however. JustPark for example charges people a 3% fee for each booking they receive.
There are plenty of other ways to make some extra cash through the rental market, too. For example, sites such as Fat Llama let you rent out tools to people near you, should you have a shed stuffed with gardening or DIY equipment.
8. Start a side hustle
Set up a side hustle in your spare time, and you can earn up to £1,000 a year without paying a penny in tax, under the trading allowance.
Think about skills (or even time) you have that people might pay for, such as dog walking, ironing, gardening, babysitting or blogging, or turn a hobby into a paying concern, by selling crafts on sites such as Etsy.
You'll also need to think carefully about how you will drum up interest in your business, whether that means listing your services online or advertising locally.
If you earn more than £1,000 a year through your side hustle, you will need to complete a self-assessment tax return and pay tax on anything above that threshold.
9. Boost your savings rate
The interest rates on savings accounts may not be great at the moment, but rates have started to creep up, with the latest rise taking them to 1.25% - the highest rate we've seen since 2009. So, if you have cash savings, check what rate you're getting and can you best it?
Take a look at our article on the Best Savings Accounts June 2022 to find the best rates available right now.
It's important to think about what you want from your savings account. You might be able to secure a better interest rate by locking the cash up for a longer period. However, if you're likely to need that money in the months ahead then it may make more sense to opt for an account that allows relatively swift access to your cash.
10. Cash in on cashback
If you're shopping online, you can earn cashback by visiting retailers through the tracked links on cashback sites like Quidco and TopCashback when shopping online.
Cashback sites are paid a referral fee when you follow one of these links and then spend with the retailer. They then pass on some, or even all, of that referral fee to you in the form of cashback. Earn pennies in the pound on ordinary shopping, but for the big bucks think bills and banking, such as signing up for broadband, phone, TV or insurance contracts. Cashback can amount to more than £300 a year for the average user, according to TopCashback.
These sites are free to join, or you can pay a small annual fee to access additional features like higher cashback rates, faster payments and a greater level of customer service.
There are ways to earn cashback whenever you shop, whether it's online or in person, for example by moving to a cashback credit card.
American Express offers the most generous cashback cards, with introductory offers where you can earn 5% cashback for a few months, followed by rates between 0.5% and 1.25%. The cards with the highest cashback rates tend to come with an annual fee, but there are fee-free options too.
You should only consider a cashback card if you're sure you can clear your balance in full and on time every month – otherwise you are likely to pay more in interest than you earn in cashback.
Your current account is another cashback option. Some accounts, like the Santander 123 account, pay cashback on certain direct debits, like your energy, mobile and water bills, as well as your council tax. Be warned, these accounts tend to come with an annual fee, so you'll need to be confident that any cashback you earn will outweigh the charges.
11. Pick up loyalty points
Many retailers, particularly supermarkets, offer loyalty schemes, such as Tesco's Clubcard scheme, the Nectar point scheme, My Morrisons and Boots Advantage.
They all function in slightly different ways, but will often allow you to build up points based on the money you spend with that retailer and partner firms. These points can then be exchanged for discounts at the retailer, while some allow you to turn them into vouchers which can be spent with partners.
This can offer better value overall. For example, 150 Clubcard points can be turned into a £1.50 Tesco voucher. However, you can treble the value with certain partners, like the RAC, English Heritage and Pizza Express.
Loyalty schemes are particularly useful if you regularly shop with a specific retailer; if you always do your food shopping in Sainsbury's, then it makes sense to sign up for the Nectar scheme, for example.
Before you buy anything, it is also worth checking for voucher codes to slash the cost of your purchase. Take a look at our sister site MyVoucherCodes to see the latest deals.
12. Get money for being married
If you're married or in a civil partnership, you can claim free money under the Marriage Allowance if one of you is a basic-rate taxpayer while the other has earning below the Personal Allowance of £12,570.
Everyone enjoys a personal allowance, which is the amount you can earn each year before paying income tax. The Marriage Allowance allows the non-taxpayer to transfer some of their unused allowance to their partner.
That tots up to £252 for the tax year starting on 6 April 2022. However, you can also backdate your claim for up to four previous years, totting up to a chunky £1,242.
If you were born before 6 April 1935, you can claim the more generous Married Couple's Allowance instead.
13. Tax relief for working from home during the pandemic
If your employer insisted you work from home during the pandemic, even for a single day, you can claim free money for the entire tax year.
The tax relief works out as £62.40 a year for basic rate taxpayers, £124.80 a year for higher rate taxpayers, and £140.40 a year for additional rate taxpayers. And as these can be backdated too, you can double the amounts when claiming for both 2020/21 and 2021/22.
See our guide on how to claim the working from home tax relief.
14. Claim any grants or benefits
If you are struggling to make ends meet on a low income, check out sites such as Turn2Us and Entitledto to track down benefits and grants you could claim. It's worth checking even if you are in work and have some savings.
For example, official figures show up to 850,000 people over the age of 66 are owed Pension Credit but don't claim it. Yet Pension Credit can be worth around £3,000 a year on average, according to Age UK, and it's the gateway to other benefits such as help with heating bills, council tax reductions and a free TV licence for over 75s. See our article on how to get a council tax reduction for more.
Look After My Bills Newsletter
Get the best money-saving tips, tricks and deals sent straight to your inbox every week. Make sense of your money in partnership with The Money Edit.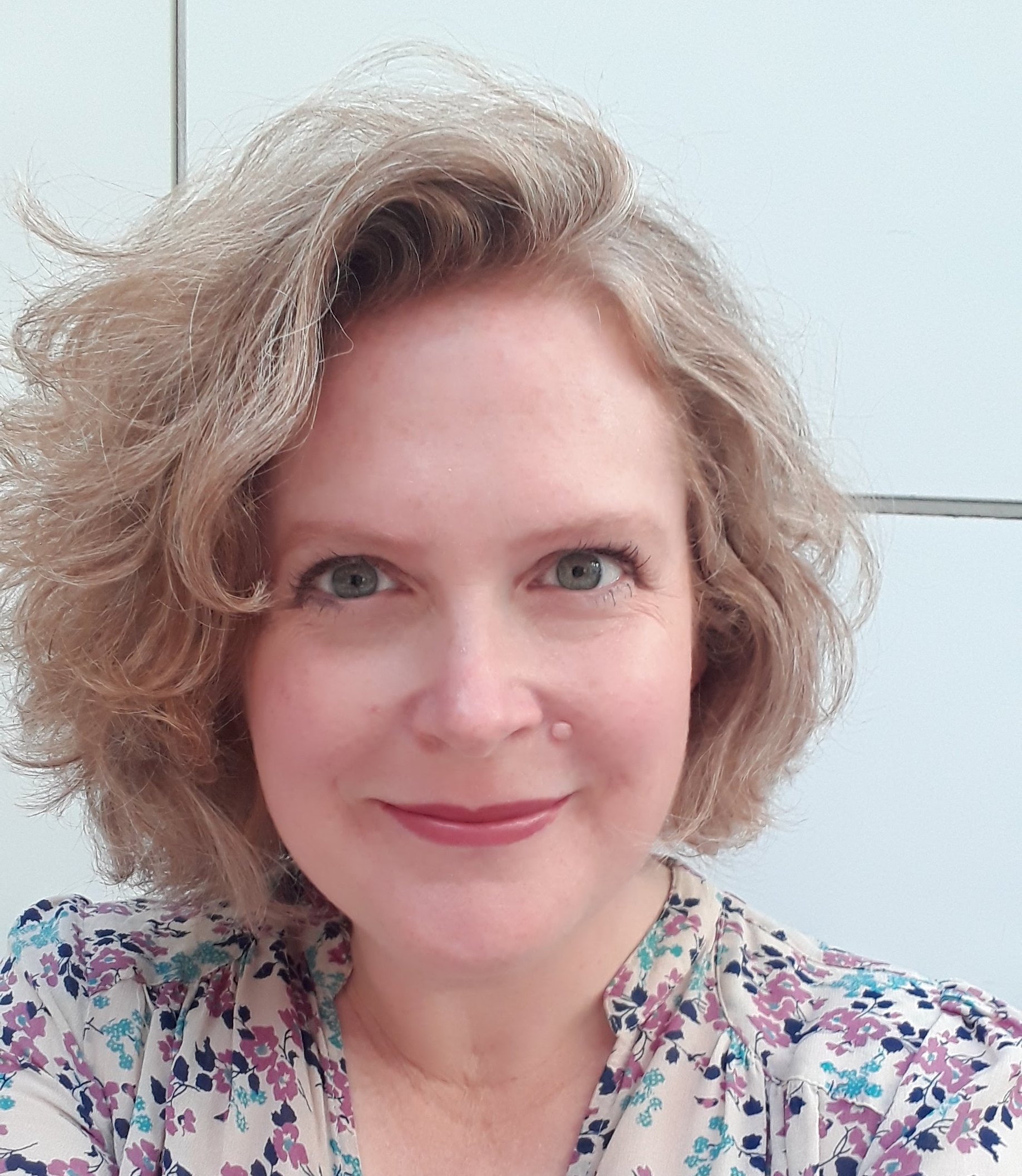 Previously deputy personal finance editor at The Daily Telegraph and money saving columnist for Woman & Home, she has been writing about money for more than 18 years, for publications from the Sunday Times, the Financial Times and Mirror Online to Good Housekeeping, Red, Woman and Woman's Weekly. Faith also appears regularly on BBC Radio.
Faith aims to make money matters easier to understand, with practical tips on everything from household bills and family budgeting to investments, pensions and tax. She made the big move with her family from London to Suffolk back in 2014 and has since acquired a dog and three chickens.