Made.com gone into administration - what you need to know
Online furniture retailer Made.com is now in administration with around 500 job losses and Next set to snap up the name. If you're waiting for furniture, due a refund or got a gift card - what does this now mean for you?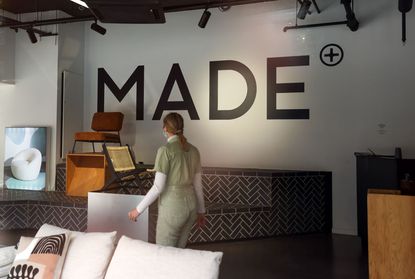 (Image credit: Bloomberg / Getty images)
Look After My Bills Newsletter
Get the best money-saving tips, tricks and deals sent straight to your inbox every week. Make sense of your money in partnership with The Money Edit.
Thank you for signing up to The Money Edit. You will receive a verification email shortly.
There was a problem. Please refresh the page and try again.
It's just over a week since Made.com stopped taking new orders and suspended its shares and it's now announced today that it's filing for administration with the loss of around 500 jobs.
PricewaterhouseCoopers (PwC) has been appointed as administrators. It has said there will be 399 job losses, most of which are redundancies, along with 79 employees who had resigned and were working their notice but have been let go.
It is understood that around 12,000 customers in the UK are still waiting for furniture.
Next is buying Made.com's brand name, website and intellectual property for £3.4m.
WHAT IS MADE.COM TELLING CUSTOMERS?
The message on the Made.com website this morning has now changed and says, "Goodbye from Made and thank you. We're deeply saddened to announce the closure of Made.com. We thank you for being a part of our story and hope to meet again".
Customers waiting for furniture have been told that if their furniture isn't delivered by 25 November - they should make a claim to get their money back according to a report by the BBC.
The administrators PwC say around 4,500 UK and European orders are currently with delivery carriers - and while they can't provide updates on individual orders – they say these are expected to be delivered by 25 November.
More customer information is available on the PwC website
Surplus stock from the company will be sold off by Nottinghamshire based auctioneers & valuers John Pye Auctions.
A statement on its website said: "John Pye are instructed to sell the entirety of the MADE.COM UK Unsold Stock Inventory On Behalf of Rachael Wilkinson, Zelf Hussain and Peter Dickens of PwC Joint Administrators of Made.Com Design Limited".
Sales are due to take place during the third week in November and anyone interested can register their interest on the auctioneers website for auction updates and more information.
Your rights if a firm goes into administration
Now that Made.com has filed for administration – this is the point when the administrators – in this case PwC - step in to go through the books and sell off what they can to repay any money owed.
However if you're a customer who's owed money – you're pretty bottom of the heap when it comes to who gets any money back first with HMRC before you in the queue.
If you've paid for furniture that hasn't been delivered or owed a refund for a return or faulty item and you paid by card – then your best chance of getting your money back is to tap up your bank or credit card company for a refund.
How to claim a refund using your credit card
If you paid by credit card for your order – and the item cost between £100 and £30,000 - even if you only paid a small deposit on your card – you should be able to get your money back.
This comes under 'Section 75' of the Consumer Credit Act – which makes both the supplier and your card company jointly liable.
This handy bit of legislation means if the company is no longer trading - or goods are faulty or don't turn up - you can ask your card company to stump up a full refund.
To get your claim started – call your card company and tell them you want to make a 'Section 75' claim.
How to claim a refund using your debit card
If you paid for goods by debit card and you don't get them - you can ask your bank or card company to do a 'chargeback'.
This also applies to credit card purchases under £100 – as with purchases over £100 on credit cards - section 75 protection kicks in.
The way 'chargeback' works is that you ask your bank to 'reverse' the transaction. Even though Made.com is now in administration – for the purpose of getting your money back – that doesn't matter as it's the company's bank who should pay up – not the defunct retailer.
While Section 75 offers legal protection - chargeback isn't enshrined in law but a voluntary arrangement between banks and card providers. This includes Visa, Mastercard and American Express.
A Visa spokesperson says when a company goes into insolvency, "chargebacks can be made immediately and customers have 120 days from when they made the transaction or when they were due to receive the goods or services".
In some cases this can be extended to 540 days for purchases you wouldn't have taken ownership of immediately such as concert tickets or pre-ordered furniture.
Mastercard say with both section 75 claims and chargeback, "ultimately the card issuer needs to instigate either of these so the best advice is to contact their bank or whoever issued the card that they paid with who can advise the best course of action".
Can you get a gift card refund?
If the company goes into administration but is still trading, there may be a small window of opportunity to use gift cards, but it depends on the administrators.
However when a company stops trading or goes bust and you're left with a worthless gift card – your best option is to ask the person who bought the gift card or voucher to tackle their bank or card company for either a 'chargeback' or 'section 75' claim depending on the way they paid and the cost of the gift card.
Could the rules change for consumers?
A draft bill which could simplify some of the rules and terminology regarding who owns goods if customers pay in advance but can't get them – for example if a company becomes insolvent - is currently with the Government.
The crux of it is regarding the 'transfer of ownership' and the Law Commission published a report with draft legislation which could change the rules.
A spokesperson for the Law Commission said: "The intention of the Bill was to simplify and modernise the language of the law around transfer of ownership so that it is more readily comprehensible to consumers and also, in limited cases, to bring forward the point at which the consumer acquires ownership of goods"
"In the event of a retailer's insolvency this could help consumers to understand what their rights are and also mean that they are the owner of goods they have paid for but not yet received".
While paying by credit and debit card can mean customers can get a refund through the chargeback system or by making a section 75 claim – the Law Commission says that anyone paying cash, cheque or bank transfer doesn't have this option.
"The proposed new rules could potentially better protect some of these more vulnerable consumers who have no other protections, and who would otherwise simply rank as unsecured creditors, effectively losing all the money they had paid".
The Department for Business, Energy and Industrial Strategy (BEIS) says: "The Government recognises the importance of protecting consumers' hard-earned cash from scams and rip-offs and boosting consumers' rights. That is why we will be taking forward legislation as soon as parliamentary time allows."
Look After My Bills Newsletter
Get the best money-saving tips, tricks and deals sent straight to your inbox every week. Make sense of your money in partnership with The Money Edit.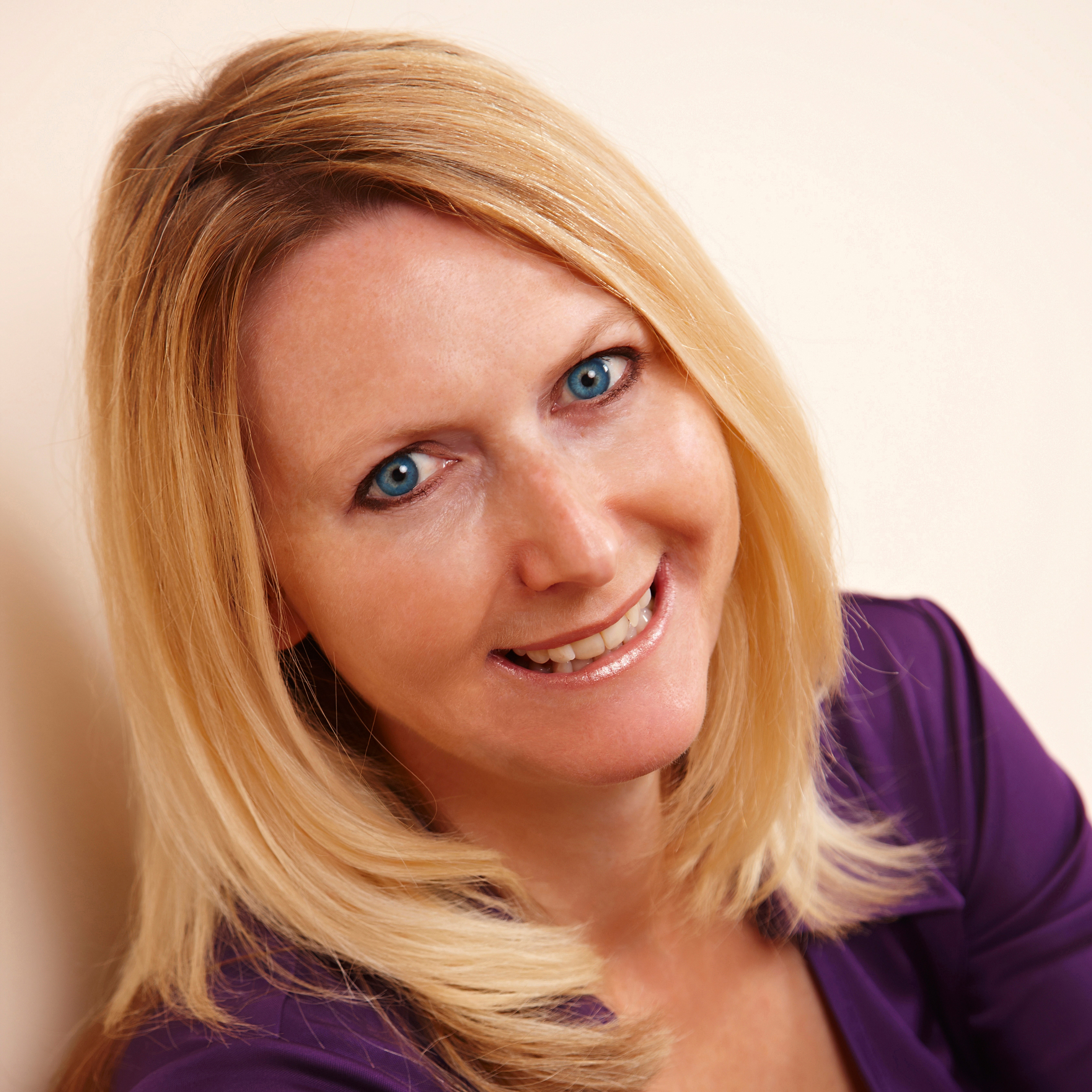 Sue Hayward is a personal finance and consumer journalist, broadcaster and author who regularly chats on TV and Radio on ways to get more power for your pound. Sue's written for a wide range of publications including the Guardian, i Paper, Good Housekeeping, Lovemoney and My Weekly. Cats, cheese and travel are Sue's passions away from her desk!