Which is the cheapest supermarket to buy Lurpak?
Lurpak was in the headlines last month after hitting £9 a tub and - but makers Arla are warning high dairy prices are here to stay. We look at the cheapest deals if you can prefer the taste of Lurpak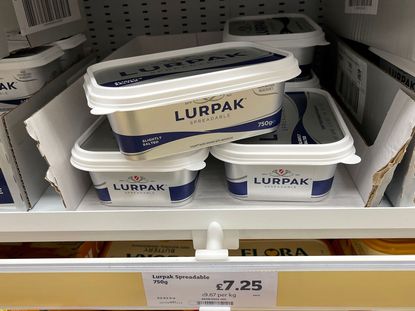 (Image credit: Christopher Furlong / Getty images)
Those bumper size 1kg tubs of Lurpak have been disappearing from both Iceland and Ocado. Iceland's website says this size is currently unavailable and Ocado's website say it no longer stocks this item.
Inflation and the war in Ukraine has bumped up the prices on our supermarket shelves which means we can expect to spend over £500 a year more on food even if we stick with the same trolley load each week.
Switching to supermarket own brands is one way to cut costs and even with Lurpak – as the supermarkets sell their own cheaper ranges of slightly salted spreads.
But if for you - it's got to be Lurpak – and copycat version just won't cut it - here's how to save money on your next tub by finding the cheapest supermarket for your spread.
How much are supermarkets charging for Lurpak?
With the 1kg size no longer available at either Ocado or Iceland – the next biggest size is the 750g tub.
We checked out the price of Lurpak using the Trolley supermarket comparison site. Some of the prices listed below do include discounted deals - with Sainsbury's – its 750g size usually sells for £7.25 but is currently on offer at £5.75 and at Iceland the 750g size usually has a £7.25 price tag but is currently on offer at £6 in line with prices at Asda and Morrisons.
However if you shop around you can save nearly 20% on your Lurpak across the major supermarkets.
Swipe to scroll horizontally
| Supermarket | Price | Size |
| --- | --- | --- |
| Sainsbury's | £5.75 | 750g |
| Morrisons | £6.00 | 750g |
| Ocado | £7.25 | 750g |
| Asda | £6.00 | 750g |
| Iceland | £6.00 | 750g |
| Tesco | £6.75 | 750g |
| Waitrose | £5.00 | Only available in 500g size |
If you are happy to switch, the supermarket own brand version is significantly cheaper and can save you over 50%. For example, Tesco's British spreadable salted is blended with butter and costs £2.30 for 500g compared with supermarket prices of between £4 - £5 for the same amount of Lurpak.
Why is the price of butter going up?
Food prices are going up across the board – not just butter - however the biggest increases according to the Office for National Statistics are on staples including milk, butter and cheese. The price of milk has gone up by 34% over the last year, butter by 27% and cheese by nearly 18%.
The ongoing situation with Russia and Ukraine has boosted the price of many foods as the price of fertiliser, fuel, animal feed and energy has soared – which in turn means producers have had to pass on costs.
Lurpak's owner, Arla Foods, told the BBC it had increased the pre-paid milk price to its farmers due to the significant cost increases they faced.
What other products are affected by massive price hikes?
Rising prices are a major cause for concern but some brands are disappearing from supermarket shelves due to shortages or as in the case of Tesco rows over refusing to pass on price hike prices for consumers.
Brands including Whiskas, Dreamies and Pedigree, all owned by the US company Mars, had been out of stock temporarily on some Tesco shelves due to a row over pricing.
When we checked - Whiskas products were available online at Tesco, however all 15 Pedigree products listed online were showing up as out of stock.
If you can't get your pets' favourite pet food in the supermarkets right now - other options include Pets at Home – which sell a big range of tinned cat food and there's a big selection on Amazon.
Aldi sells its own brand pet food – which can be up to 70% cheaper than brand name pet foods. A six pack of Earls canned dog food costs £3.49 (6 x 400g) compared with £5.50 for Pedigree at Sainsbury's and Vitacat pouches (12 x 100g) cost £2.79 compared with £4.50 for the Whiskas version – also from Sainsbury's.
Look After My Bills Newsletter
Get the best money-saving tips, tricks and deals sent straight to your inbox every week. Make sense of your money in partnership with The Money Edit.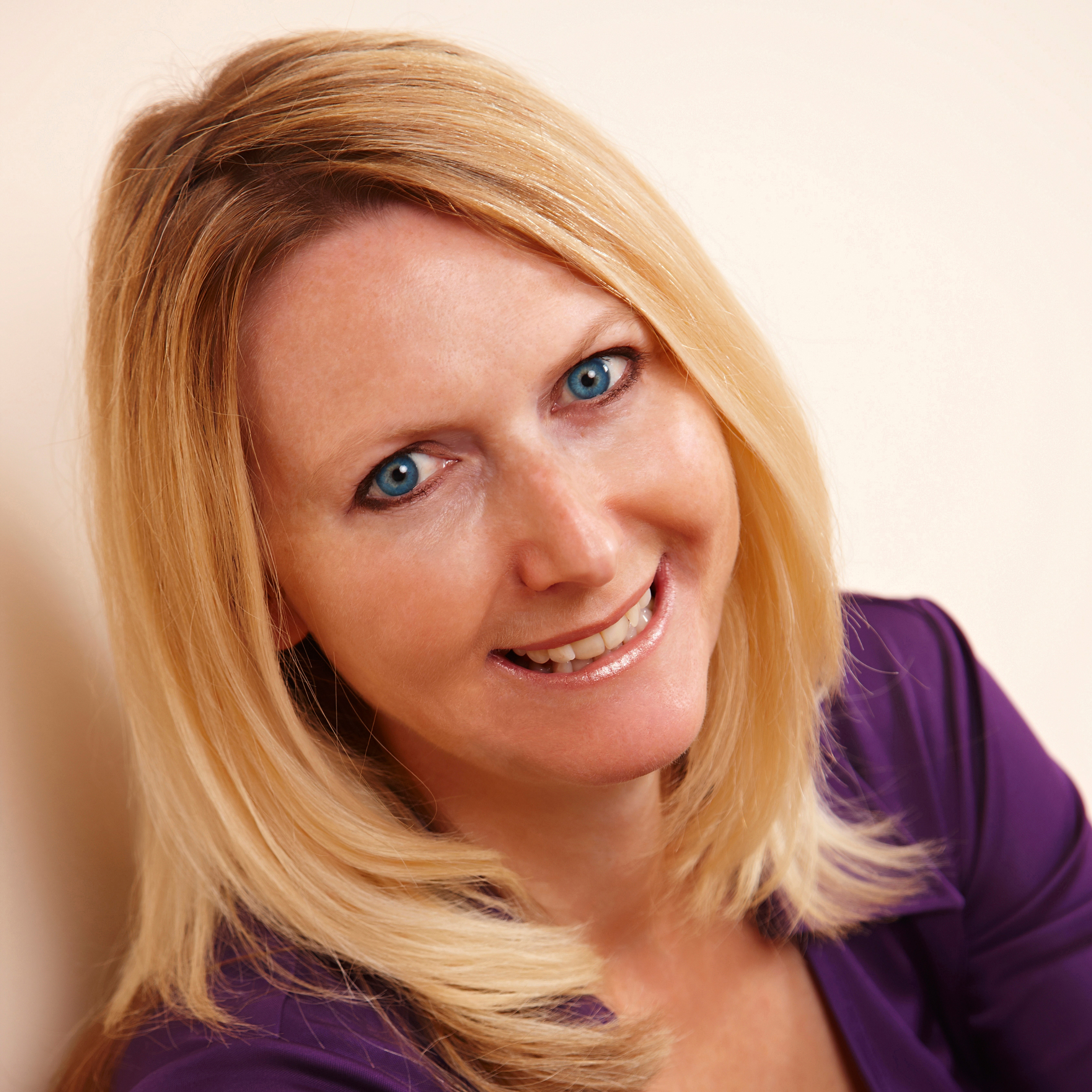 Sue Hayward is a personal finance and consumer journalist, broadcaster and author who regularly chats on TV and Radio on ways to get more power for your pound. Sue's written for a wide range of publications including the Guardian, i Paper, Good Housekeeping, Lovemoney and My Weekly. Cats, cheese and travel are Sue's passions away from her desk!