The £650 low income cost of living payment: first instalment to be paid from 14 July
Over 8 million low income households will receive the first instalment of the £650 cost of living payment from 14 July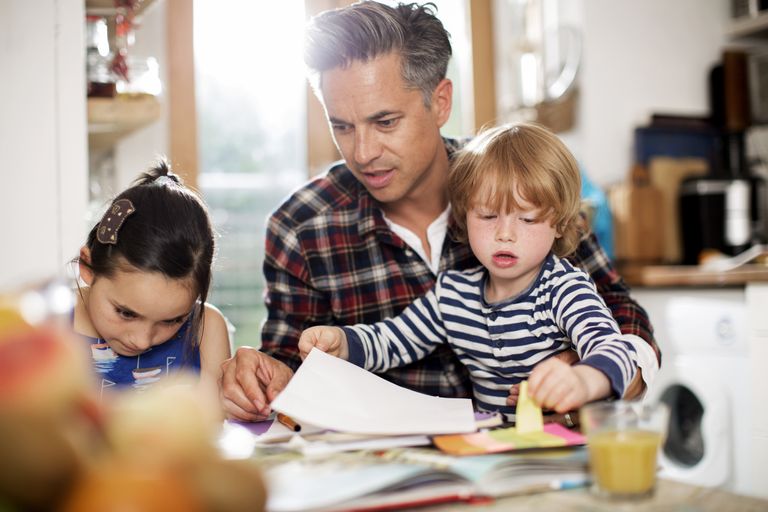 (Image credit: Getty images)
Millions of people on low income or benefits, like universal credit, will get the first instalment of the £650 payment from 14 July, as part of the government's cost of living crisis help package announced last month.
The first payment of £326 will be made from 14 July and continue to the end of the month. The second one of £324 will be made in the autumn, but we do not yet have an exact date for this.
Qualifying low income households in England, Wales, Scotland and Northern Ireland will see the money land directly into their bank accounts. You do not have to apply for it and you do not have to pay the money back.
Below, we have listed the benefits you have to be on to get this payment. You will need to have been entitled to these benefits on 25 May to be eligible for the first payment.
If you think you may be entitled to the benefits, then now is the time to apply - although you will not get the first instalment, you could still potentially get the second payment in the autumn.
Over £15bn of benefits go unclaimed each year according to Entitled To, which provides benefit calculations. This includes pension credit, where more than 850,000 pensioners are missing out. See our article - Check Pension Credit eligibility NOW to unlock an extra cost of living payment on top of the £300 one for pensioners - for more.
You can also use the tools on Entitled To (opens in new tab) or Turn2us (opens in new tab) to check what benefits you may be missing out on.
The £650 grant comes on top of the £400 energy grant that is being paid to all households from October.
Richard Lane, director of external affairs at the StepChange debt charity (opens in new tab) said: "The additional £650 of support to households claiming benefits, delivered without bureaucracy, on top of the general support being made available to all households, will really help to reduce the impact of the eye-watering cost of energy."
We explain who will get the £650 payment, how and when.
Who will get the £650 cost of living payment?
This £650 payment is being targeted at the lowest income households and payable to those claiming means-tested benefits. Anyone claiming one of the following means-tested benefits or tax credits will get the payment.
Child Tax Credit
Income-based jobseeker's allowance
Income-related employment and support allowance
Income support
Universal credit
Working tax credit
If you're not currently in receipt of one of these benefits or tax credits, but have applied for one of them on, or before, 25 May 2022 – then providing your claim is successful, you will get the first payment.
These payments will be tax free and won't affect your benefit cap or the level of any other benefits you receive.
When will the £650 cost of living help be paid?
Payment will be made by the Department for Work & Pensions (DWP) (opens in new tab) and shortly afterwards by HMRC (opens in new tab), for those people who are on tax credits and paid in two separate lump sums – one from July and the second in the autumn.
Both amounts will be paid directly to your bank account, or any other account your benefits are paid into.
Do I need to apply for the £650 grant?
There is no need to claim - if you are eligible for the £650 payment, it will be paid automatically.
In his speech to the House of Commons last month, Rishi Sunak confirmed that, "there is no need for people to fill out complicated forms or bureaucracy – we will send the payment straight into their bank accounts".
Who will be excluded from the £650 payment?
Not everyone claiming benefits will get the £650 payment, and those excluded include those on contribution based Employment Support Allowance, or those who receive Personal Independence Payments, (PIP), or Carer's Allowance.
Helen Walker, chief executive of Carers UK (opens in new tab), said: "The announcement will bring some welcome comfort to carers who are on means-tested benefits - however, there are several hundred thousand carers who don't receive means-tested benefits, but who are in receipt of Carer's Allowance".
"They will be shocked and devastated to see that they won't get the extra £650 payment, even though Carer's Allowance is the lowest benefit of its kind at only £69.70 per week".
A spokesperson for the Department for Work & Pensions (opens in new tab) said: "Nearly 60% of working age people on Carer's Allowance will get a Cost of Living Payment – £650 for people on means-tested benefits and other targeted payments for families living with a pensioner or a disabled person. On top of this all households will receive £400 through the Energy Bill Support Scheme and we have extended the Household Support Fund by £500 million.
"Families can also receive an additional £2,000 a year through the carer's element in Universal Credit and may be entitled to further support through the benefits system."
And the Chancellor himself, when being interviewed by Martin Lewis, founder of MoneySavingExpert (opens in new tab), said that the majority of people on Carer's Allowance, if they are not in receipt of means-tested benefits, "are in a household with someone on means-tested benefits, or a pensioner, which means they will get the £650, or the £300 for pensioners, so the majority of people on Carer's Allowance will get these other things".
Sue Hayward is a personal finance and consumer journalist, broadcaster and author who regularly chats on TV and Radio on ways to get more power for your pound. Sue's written for a wide range of publications including the Guardian, i Paper, Good Housekeeping, Lovemoney and My Weekly. Cats, cheese and travel are Sue's passions away from her desk!