Laybuy to report buy now, pay later purchases to Experian
Laybuy is to share borrowing data with Experian - here's how it will impact you if you use buy now, pay later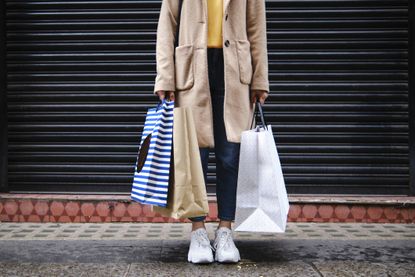 (Image credit: Getty images)
Laybuy is the latest buy now, pay later (BNPL) firm to start reporting transactions to credit reference agency Experian, following a similar move by Klarna earlier this year.
The move means anyone making purchases using BNPL will see the transaction recorded on their credit file. Anything on your credit file is visible to lenders when you apply for credit, and it could impact your eligibility for loans, mortgages, utilities and even insurance policies.
BNPL firms have come under pressure from the regulator to do more to protect consumers that use the service. The sector is currently unregulated but this is due to change later this year.
BNPL can be a useful alternative to credit cards, as they often allow you to defer or split payments on an interest free basis - but for those that default on payment could see themselves facing extortionate interest an late payments charges, causing damage to their credit score. It can also see some people rack up unnecessary debt by using BNPL to fund purchases they can not afford and falling into debt.
When will Laybuy start reporting transactions to Experian?
Laybuy will start reporting repayment to Experian from 1 September 2022.
Transactions made before 1 September will not be reported to Experian.
If you are in the middle of a repayment plan, then only those repayments made after 1 April will be reported.
Kalpana Fitzpatrick, editor of The Money Edit, says: "If you use BNPL as a way to spread your payments and make repayments on time, then this is good news as it will help build your credit history and show potential lenders you are a responsible borrower.
"But, if you miss a payment, then this could have a damaging effect on your ability to borrow in the future - so think carefully before using BNPL."
What is buy now, pay later?
BNPL is a fairly simple concept: instead of paying at the till or online checkout, the BNPL provider pays the retailer for you. But you must then pay the BNPL provider back over several weeks or months. Some of the most popular provider's are Klarna, Clearpay, Openpay, Laybay, plus PayPal's Pay in 3 product.
We explain more in our article on what is buy now, pay later.
How should I use BNPL?
BNPL has come under fire for allowing people to borrow more than what they can afford and has seen users rack up significant debt.
To use it the right way, here's what you need to think about.
Only use it to buy what you can actually afford (and as a way to spread the payments interest free).
Set a reminder for repayments so that you do nor miss them
Remember, BNPL is currently not regulated by the Consumer Credit Act, meaning you do not benefit from Section 75 protection. Section 75 means purchases between £100 and £30,000 are protected should anything go wrong with your order and allows you to claim money back from the credit card provider. You can not do this with BNPL.
If you have a good credit score and want to spread payments, 0% purchase credit cards can help you spread the cost over several months and may be a better alternative.
Vaishali graduated in journalism from Leeds University. She has gained experience writing local stories around Leeds and Leicester, which includes writing for a university publication and Leicester Mercury.
She has also done some marketing and copywriting for businesses.
When she is not writing about personal finance, Vaishali likes to travel and she's a foodie.