Klarna to report customers to credit rating agencies
Warning: If you've used 'buy now, pay later', it will go onto your credit file. Here's how you will be affected if you use Klarna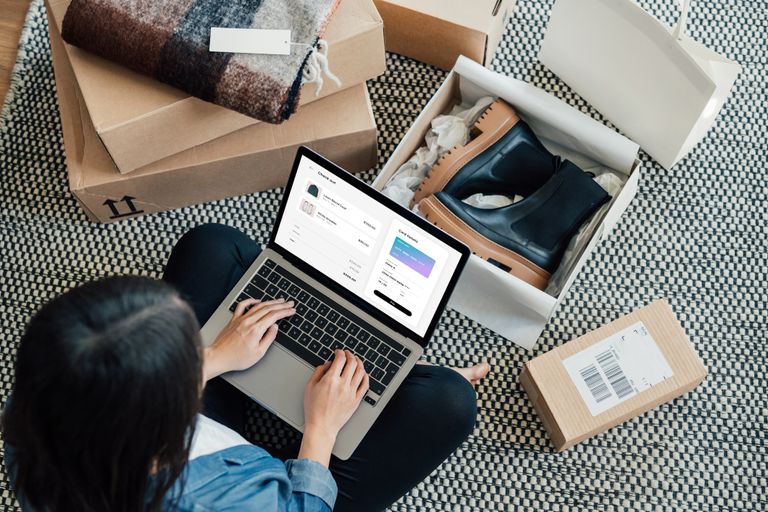 (Image credit: getty images)
Buy now, pay later (BNPL) service Klarna will start reporting customers to UK credit reference agencies next month (June 2022).
It will report consumer purchases paid on time, late payments and unpaid purchases for 'pay in 30' and 'pay in three' orders made on or after June 1 to Experian and TransUnion - two of the main UK credit reference agencies.
This means your transactions will become part of your credit file. Anything on your credit file is visible to potential lenders and could impact eligibility for applications ranging from mortgages and loans to car insurance and utility bills.
Klarna said the move would protect customers and provide the industry with greater visibility of BNPL use, helping to improve affordability assessments.
Alex Marsh, head of Klarna UK, said: "It is alarming that consumers are still being forced to take out high-cost credit cards to demonstrate they can use credit responsibly and build their credit profile.
"That will start to change on June 1 as the vast majority of the 16 million UK consumers who make Klarna BNPL payments in full and on time will be able to demonstrate their responsible use of credit to other lenders."
While reporting on the use of BNPL products will be reflected on consumer credit files, it will not initially impact credit scores as this requires further updates to scoring mechanisms, Klarna said.
Joshua Gerstler, chartered financial planner at The Orchard Practice, said: "The more transparency around buy now, pay later companies, the better.
"Many would-be and existing mortgage borrowers may think twice about this type of debt. For those that pay on time, it will potentially help boost their credit score, but for those who do not pay on time, it is likely to cause them problems.
"The solution? If you cannot afford to pay for something now, don't buy it. This is more important than ever amid the cost of living crisis and with interest rates rising."
Jenny Ross at the consumer group Which? said the move by Klarna was a 'step in the right direction, as it could help mitigate the risk of consumers taking on more BNPL credit than they can afford'.
How to protect consumers using BNPL
BNPL has soared in popularity in recent years. According to the Financial Conduct Authority (FCA), the industry nearly quadrupled in 2020 to £2.7 billion.
While BNPL products can help shoppers avoid paying interest on their borrowing, they can also quickly build up debts, and could incur fees.
In February, the FCA said some BNPL firms had agreed to change the terms in their customer contracts to make them fairer and easier to understand. Shoppers who have been wrongly charged late repayment fees by Clearpay, Laybuy and Openpay could be in line for a refund.
The government plans to change the law so the FCA can regulate certain BNPL products.
Klarna said it was committed to improving transparency and protecting consumers. It has previously announced that it will update text at checkouts to make it clear that BNPL options are credit products (with consequences for missed payments), and set up an internal complaints adjudicator (until the Financial Ombudsman Service is extended to include buy now, pay later products).
Payments made through Klarna Financing in the UK - a point-of-sale financing option to spread the cost of larger purchases over 6 - 36 months - are already reported to credit reference agencies.
Additional reporting: PA
Ruth Emery is contributing editor at The Money Edit. Ruth is passionate about helping people feel more confident about their finances. She was previously editor of Times Money Mentor, and prior to that was deputy Money editor at The Sunday Times. A multi-award winning journalist, Ruth started her career on a pensions magazine at the FT Group, and has also worked at Money Observer and Money Advice Service. Outside of work, she is a mum to two young children, a magistrate and an NHS volunteer.