Cashback app Cheddar to pay 4% on Just Eat takeaways
Can you cut the cost of your next Just Eat takeaway with the cashback app Cheddar? We have the full low down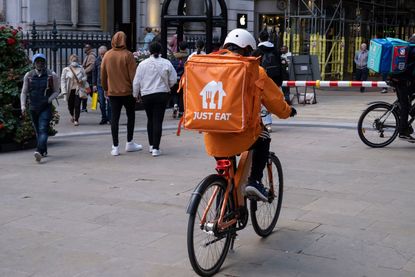 (Image credit: Getty images)
Look After My Bills Newsletter
Get the best money-saving tips, tricks and deals sent straight to your inbox every week. Make sense of your money in partnership with The Money Edit.
Thank you for signing up to The Money Edit. You will receive a verification email shortly.
There was a problem. Please refresh the page and try again.
Cashback app Cheddar is offering users 4% cashback, cutting the cost of your next takeaway.
Food delivery apps like Just Eat, Deliveroo and Uber Eats have made getting a takeaway more convenient than ever.
But with the delivery and service fees added at checkout, convenience comes at a price. Not ideal with a cost of living crisis squeezing budgets.
A poll by Finder.com revealed 41% of Brits cut back on takeaways in 2022 as the cost of living took its toll on households.
Here, we reveal how to claim the cashback app offer and other ways you can save money on delivery apps.
Cheddar offers 4% Just Eat cashback
How to claim the Just Eat 4% cashback offer on Cheddar
Cheddar chose to offer cashback on Just Eat and not other delivery apps, because of a recent social media poll.
Cheddar asked its social media followers to vote for their favourite food delivery app brand they'd like to see on Cheddar.
Just Eat won over half of the votes (51%), Uber Eats came in second with 27% and Deliveroo received the least votes with 21%.
Here's how to claim the offer:
First you need to download the free Cheddar app, available on Apple and Android.
Once downloaded, you need to sign up on the app. As part of the sign-up process, you also need to link your Cheddar account with an existing debit/ credit card. Cheddar is regulated by the Financial Conduct Authority (FCA), so it is safe to share these details.
As part of linking your debit/credit card, note that you have to give Cheddar access to your transactions for it to be fully synced with the app.
After your bank card is linked, you're all set. You can now carry on as normal, go onto the Just Eat app and order a takeaway like you usually would. When you pay for your takeaway, Cheddar will cashback 4% of your total into the Cheddar app within up to 7 days of your order.
To redeem your cashback in your bank account you need to go on your app, click on the cashback tab and hit the redeem button. Cheddar says your money will reach your linked account 'within seconds'.
Is it worth it?
Don't forget, ordering on delivery apps means you actually end up paying more than ordering directly from the restaurant, as you're hit with delivery and service charges.
Just Eat says their service charge is made up of a minimum charge of 50p and a maximum charge of £1.99. It works out to be around 5% of the order value, so really you're getting most of the service fee back with this 4% cashback.
If you bought a £20 takeaway (including the Just Eat service charge), you will earn 80p cashback.
If you regularly order a weekly £20 takeaway via Just Eat app, a month's worth of takeaways (four orders) at £20 each (including the service charge) would earn you £3.20 cashback.
Over a year that's nearly a £40 saving.
You could save even more money by ordering directly from the restaurant or takeaway.
You will forego the convenience of the app, but will often find lower prices by avoiding delivery and service fees, and restaurants often increase prices on apps to cover the commission taken from sales by the app.
What are other cashback sites offering if you order on Just Eat?
Quidco. existing customers can get 1% cashback on Just Eat. New customers can get a whopping 25% cashback on orders and existing customers can also get 25% cashback on selected restaurants if they're independent.
Top Cashback. You can also get up to 25% cashback on selected restaurants on Just Eat if you go through Top Cashback. Similar to Quidco, new Just Eat customers get 25% cashback whereas Existing Just Eat customers get 1% cashback.
More ways to save money with delivery apps
Delivery apps bump up costs with added fees and charges, so here are some other ways you can cut the cost of takeaways when using apps like Just Eat, Uber Eats and Deliveroo.
Know the discount days. Deliveroo usually offers 20% off on 'Tasty Tuesdays and Thursdays,' but be aware minimum order and only certain restaurants apply. On the discount days browse where the offers are on the app and check what the minimum order is.
Get some money back if your order comes late or cold. Remember, you're literally paying extra for a delivery service, so if there is food missing, your food comes over half an hour late or it comes stone cold, don't call up the restaurant as they will say you need to report the issue to the delivery company.
So, don't be afraid to call up who you ordered with directly for example Just Eat or Deliveroo and complain. In return, they should give something back as a token of apology. This can include a sum of money back in your bank account or credit in your delivery app which you can use on your next order- how much you get back really depends on the scale of the complaint. For example Personal Finance Editor of The Money Edit, Adam French received a full refund from Deliveroo after complaining about a late order and cold food:
Got all my money back. Bad customer service and bear effort for the sake of £15. The hold music on Deliveroo's customer service line is genuinely criminally bad. pic.twitter.com/NLooVV7KTxApril 1, 2019
See more
Refer a friend. Deliveroo offers this perk where if you refer a friend, you get £10 credit on your Deliveroo account to spread over four orders (£2.50 off each order). Note, you have to have ordered from Deliveroo before claiming the credit.
Get Deliveroo Plus free with Amazon Prime. If you have an Amazon Prime account, you can get Deliveroo delivery free for 12 months. You can claim the offer on the Deliveroo app by clicking the person icon on the top right and go on 'Get Plus free with Amazon Prime.'
Read more about discounts and money-saving tips when using Just Eat.
Read more
Look After My Bills Newsletter
Get the best money-saving tips, tricks and deals sent straight to your inbox every week. Make sense of your money in partnership with The Money Edit.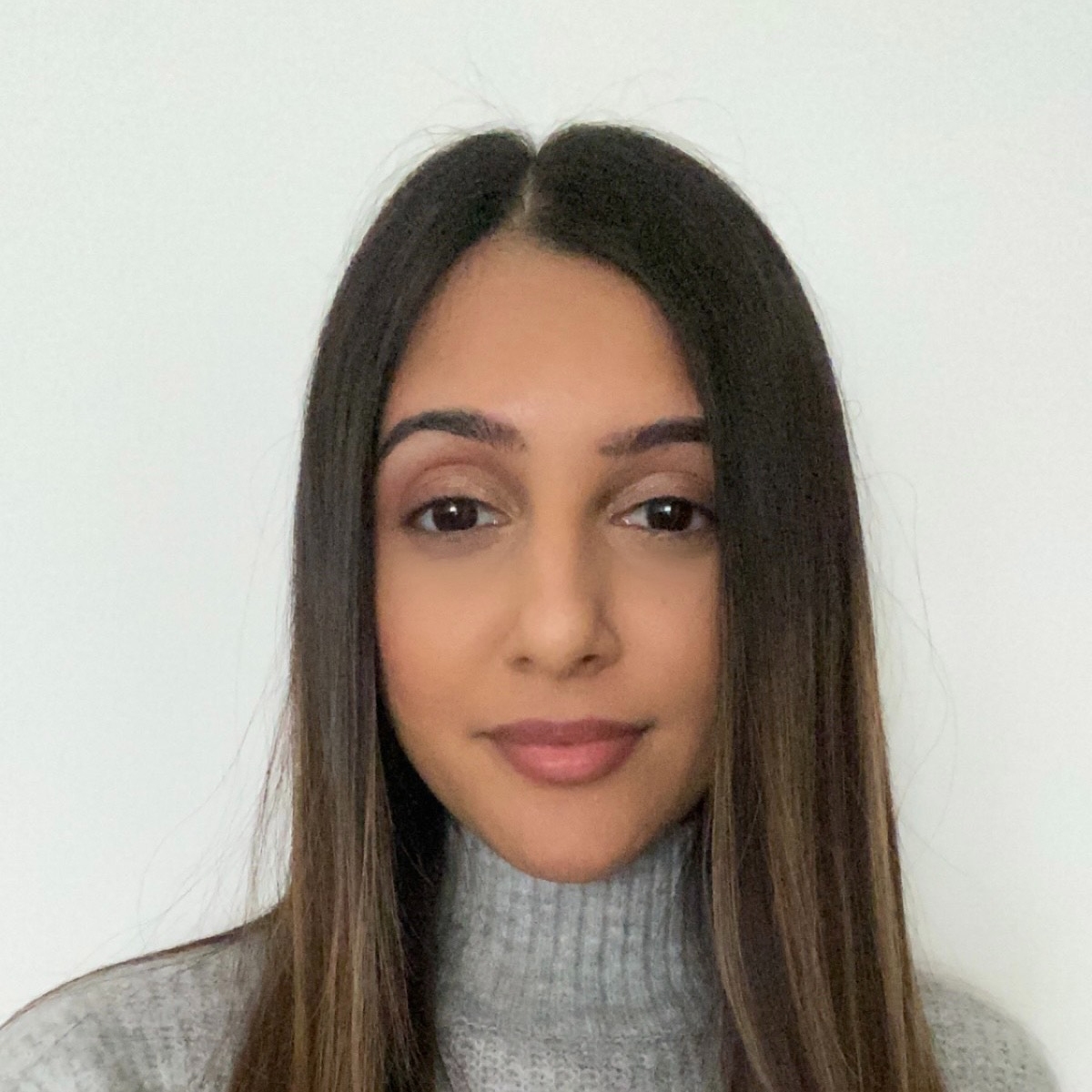 Vaishali graduated in journalism from Leeds University. She has gained experience writing local stories around Leeds and Leicester, which includes writing for a university publication and Leicester Mercury.
She has also done some marketing and copywriting for businesses.
When she is not writing about personal finance, Vaishali likes to travel and she's a foodie.