Income tax calculator: work out your take-home pay
Work out exactly how much income tax you will pay from April with our calculator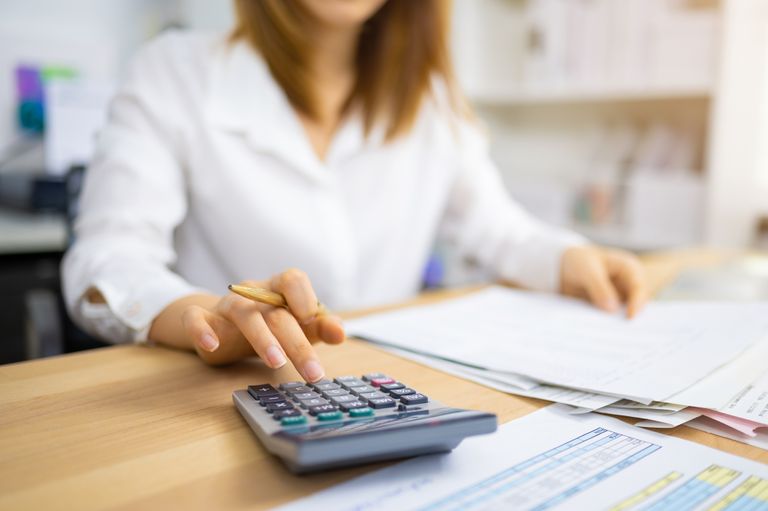 (Image credit: getty)
Our income tax calculator shows you what your take-home pay will be after tax deductions.
The National Insurance (NI) increase is now in place, but further NI changes, announced in the Spring Statement, may help reduce the impact on your finances later this year. For some the rise will be tempered, for others it will be cancelled out completely.
But at a time when households are already facing higher living costs, such as an increase in energy prices and record fuel prices, understanding how much income tax and NI you pay you will pay can help you budget and manage your household bills.
Take a look at our income tax calculator below to work out how much income tax you will pay and what you will actually get paid per year, month and week from 6 April 2022 - the start of the new tax year.
Want to compare your income with the current tax year? Simply scroll down to see our income tax calculator for the 2021/22 tax year.
Note, the calculators do not take into account pension payments or other monthly deductions. If you are employed, then you will be auto-enrolled in a pension - in which case you should manually deduct that from your final take-home pay figure. We explain this in further detail below.
Income tax calculator for the 2022/23 tax year
This calculator has been updated to reflect the National Insurance changes announced in the Spring Statement 2022.
Note that this result is correct when averaged over the year. You can expect to pay more from April - June, then a little less from July onwards due to the way the government changes have come in.
Notice a drop in income? Take a look at some of these other ways you can save money:
What is income tax?
Income tax is a tax on income that's paid to HM Revenue and Customs (HMRC), and charged at different rates depending on your level of income.
If you're employed, your employer sorts out your tax and national insurance deductions under the PAYE, (Pay As You Earn) scheme.
If you work for yourself, it's your responsibility to calculate and pay any tax and National Insurance owed.
How much tax do I pay?
We all get an annual tax free 'personal allowance' (opens in new tab) - which is the amount you can earn before paying tax.
In the current tax year this is £12,570, and frozen at this level for the next four years.
With national insurance, while it's called 'insurance', it's actually a tax on income from paid work. How much you pay depends on whether you're employed, self employed and how much you earn.
What other payments are taken from my salary?
As well as paying income tax and national insurance, other deductions may be made before your salary gets paid into your bank account.
This includes pension payments from workplace pension schemes, which come from your pre-tax, or gross salary.
Since auto-enrolment was introduced in 2012, companies must automatically enrol employees into a workplace pension scheme, depending on their age and earnings.
While you can opt out, it's not a good idea, as you can lose out financially as your employer chips in too. The minimum combined contribution, between both you and your employer is 8% of earnings - employers must pay 3% minimum. You then have to make up the difference, which in this case would mean contributing 5% of your salary.
Student loans and season ticket loans
If you've got a student loan, and earn over £27,295 a year, you'll pay 9% of everything you earn, (before tax). Payments are taken straight from your salary (opens in new tab) along with tax and national insurance.
Some employers offer staff interest free season ticket loans. Schemes vary, but repayments will usually come out of your net salary, so after tax and national insurance are taken.
Ways to cut household bills
With pay packets being tightly stretched, it's worth making every penny count and there's lots of ways to cut the cost of your household bills.
Energy bills
The energy price cap goes up a whopping 54% in April, with a further rise expected in October.
If you're struggling you can get help with energy costs and households will get a £200 energy loan from the Government in October.
Mortgages
After the Bank of England base rate was stuck on 0.1% since March 2020, rates are creeping up again, with the most recent rise in February from 0.25% - 0.5%.
Cutting your mortgage costs by locking in to a fixed rate deal can save money and help with monthly budgeting.
Council tax
Even if money's tight, you should prioritise paying your council tax, however you may be entitled to some discounts and reductions (opens in new tab) which can be between 25 – 100%.
It's worth checking your council tax band too. If you're on a higher band than your neighbours, and paying more, you can appeal your banding which can mean a refund.
Petrol prices
Pump prices are regularly reaching record highs, and while many of us need to rely on our wheels to get to work, there's still ways to save at the pump.
Mobiles and broadband
Millions of households will be hit with higher broadband charges in April with companies including BT, Talk Talk, Sky and Vodafone increasing bills by up to 10%.
Mobile bills are also set to go up by nearly 12%, but there are ways to save including shopping around and haggling once you're out of contract, along with switching to SIM only deals.
Sue Hayward is a personal finance and consumer journalist, broadcaster and author who regularly chats on TV and Radio on ways to get more power for your pound. Sue's written for a wide range of publications including the Guardian, i Paper, Good Housekeeping, Lovemoney and My Weekly. Cats, cheese and travel are Sue's passions away from her desk!