How to sell on Vinted
It's useful to know how to sell on Vinted if you want to make extra cash on the side, selling preloved products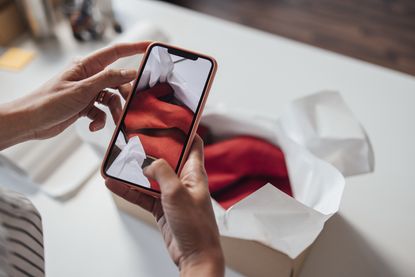 (Image credit: Getty images)
The resale app Vinted has more than 45 million users and it could be a good option if you want to make a little extra cash when you next declutter your wardrobe.
It charges no fee for sellers and the company intelligence firm Craft data has found the resale app is growing in popularity.
But how does selling on Vinted work? We tell you everything you need to know and share our top tips for selling on Vinted.
How to sell on Vinted
Set up your Vinted profile account
First things first, you need to download the Vinted app on your phone which can be found on Apple Store or Google Play.
When you open the app, you need to create an account. It will give you four options- you can either sign up through Facebook, Google, Apple or with your email.
You will then need to fill in your username. You might find a lot of usernames you put in are taken, so try to be unique by adding numbers next to your name or set a unique username.
When it comes to optimising your profile, you can add a profile picture and verify your account so it shows you are real. You can find the 'about me' section by clicking 'profile' on the bottom left of your screen, then scroll down and go on 'settings' and then 'profile details'. You can also add your profile picture here.
You can also build your reputation on Vinted once you start selling by gaining followers and good reviews.
Selling options
You can either add your listings on Vinted and wait until they get noticed, or you can promote them to get more visibility with the bump feature or Vinted Wardrobe Spotlight feature.
Bump feature
The Bump feature on Vinted lets you push listings out to potential buyers on the platform for three or seven calendar days.
The listings get bumped in users' newsfeeds, catalogue searches and target specific audiences that would have an interest in the item you are selling. You can also see analytics of how many users have interacted with your bumped listing.
How much does it cost?
The bump feature doesn't have a flat fee. What you are charged is based on how much you are charging for the item. So, if you change the price of the item after you have bumped it, Vinted has a right to change the fee too.
How to bump listings
Open the Vinted app and go on to the item you want to bump.
Then press 'bump' which shows below the item or you can press 'bump your items' if you want to promote more than one listing. If you do want to choose multiple items, simply press the + button.
Then click on 'review order' which will take you to checkout and then you can add your payment method - whether your Vinted wallet, debit or credit card.
If your bumped listing does not comply with Vinted Guidelines, Vinted can remove the promotion and you will not be entitled to a refund.
Wardrobe Spotlight
This paid feature gives listings a different section on the item feed and pushes listings out on other users' catalogue search results, most favourited items and catalogue filters.
Wardrobe Spotlight lets users see five items from your wardrobe in these dedicated spots for a whole week. This feature means once a user sees your item listed, they are a click away from all of your listings.
Users who already follow you will get a notification when you upload any new items and with the paid feature comes a 'follow' button to help you gain new followers.
It costs £6.95 to use Spotlight Wardrobe (including VAT). On your Vinted app, select your profile icon in the bottom right and then click 'view my profile'. Then all you need to do is press 'Spotlight your wardrobe' and confirm your order.
To be able to use the paid feature, you need to have at least five visible listings and note, you do not get to pick which items are pushed out as part of your Wardrobe Spotlight, this is automatically chosen by Vinted.
Be aware that if one of the five items you have promoted is removed as it doesn't comply with Vinted guidelines, this will result in your Wardrobe Spotlight being removed as there will be less than five items, and you won't be eligible for a refund.
Also, if out of the five items you pushed through the paid feature sells, you are left with four items, the promotion will stop until there are five items in the wardrobe again.
Vinted selling fees - How much commission does vinted take?
Sellers on Vinted pay no selling fee or commission, which is why the marketplace has proved to be so popular.
But, if you do use one of the above selling promotions, there will be a fee.
Vinted posting and shipping fees
In most cases, the buyer pays the shipping fee. When purchasing your item, they will see the shipping fee added to the total price at checkout. In this case, you will get a prepaid Vinted-generated shipping label.
Depending on the shipping option you opt for, some require an upfront payment. If this is the case, you as the seller will need to pay, but you can add this as part of your item selling price so you are reimbursed later.
The shipping fee depends on the size of the parcel the seller and buyer's location.
Note, you have only five days to send the item once it's sold. If you fail to do say, Vinted automatically cancel the order.
The shipping provider options on Vinted are:
Evri
UPS Access Point
InPost
Yodel
How to list your items to sell
How your items are listed play a big part in selling them- it's how you market your items. Here are the top things you need to know when listing a product, so it sells.
Title - Your title should be descriptive. Try to add in the colour, brand or unique feature in the title for example 'Zara black polo neck top'. It's an idea to see what similar items have titled their listings, as you don't want to use the exact same title as them.
Photos - It might be a one-minute job to click a picture and upload it, but it might not help show the true item. The more images you have, the better so you can build trust between yourself and the buyer. OneShop suggests your first photo should always be a full view of the item, and not a collage. They also mention you should try to upload three or more photos for each listing, always take your own images, take images in natural daylight and show the item from different angles.
Description - This is the part where you need to sell your product with words and also be honest, but don't make it lengthy. Short and concise tends to keep the user hooked. Things to add in the description are the material of the item, any measurements you have and any faults with the product, for example, wear or tear, stretching or washed colour.
Offer discounts and bundles - If you have similar listings or a good number on your profile, offer buyers a bundle of items for a discounted price. Shoppers are always on the hunt for a bargain, so bundles and discounts prove to be popular. For example, you could sell three ribbed long sleeve tops in colours white, black and grey for one price.
Top tips for selling on Vinted
Kalpana Fitzpatrick, digital editor of our sister site, MoneyWeek gives her experience and top tips when selling on Vinted: "As a user of Vinted, my experience tells me it's great for selling kids stuff - from school backpacks, hoodies to baby clothing - savvy parents are looking to cut costs where they can and are looking to snap up bargains when it comes to dressing their children.
"If you're selling, take good pictures as they really matter and be honest with your descriptions to maintain a good rating on the platform. You should also be prepared to be competitive when it comes to pricing; remember, the pre-loved market is full of bargain hunters and you have a better chance of selling your item if represents just that, a bargain.
"Finally, whatever you are selling, Keep it seasonal. Don't try to sell Christmas jumpers at Easter or winter coats in the summer - people will not be looking for that.
I managed to sell kids' backpacks during school holidays, Christmas jumpers late November/early December and some summer dresses during the heatwave.
"What is clear is that the pre-loved market is booming, especially during the cost of living crisis, which represents a real opportunity for you if you are having a clear-out and need a bit of extra cash."
Get more info on the Vinted forum
Vinted has its own forum which users can use to post any questions or queries they have, or even for advice.
If you are a new Vinted user, it's a good idea to go through the forum as someone might have already asked the question you had in mind. You can also find tips from Vinted users that have been on the platform for years.
You can find the Vinted Forum on the Vinted app. Just click 'profile' on the bottom right of your screen and then press 'forum'.
Look After My Bills Newsletter
Get the best money-saving tips, tricks and deals sent straight to your inbox every week. Make sense of your money in partnership with The Money Edit.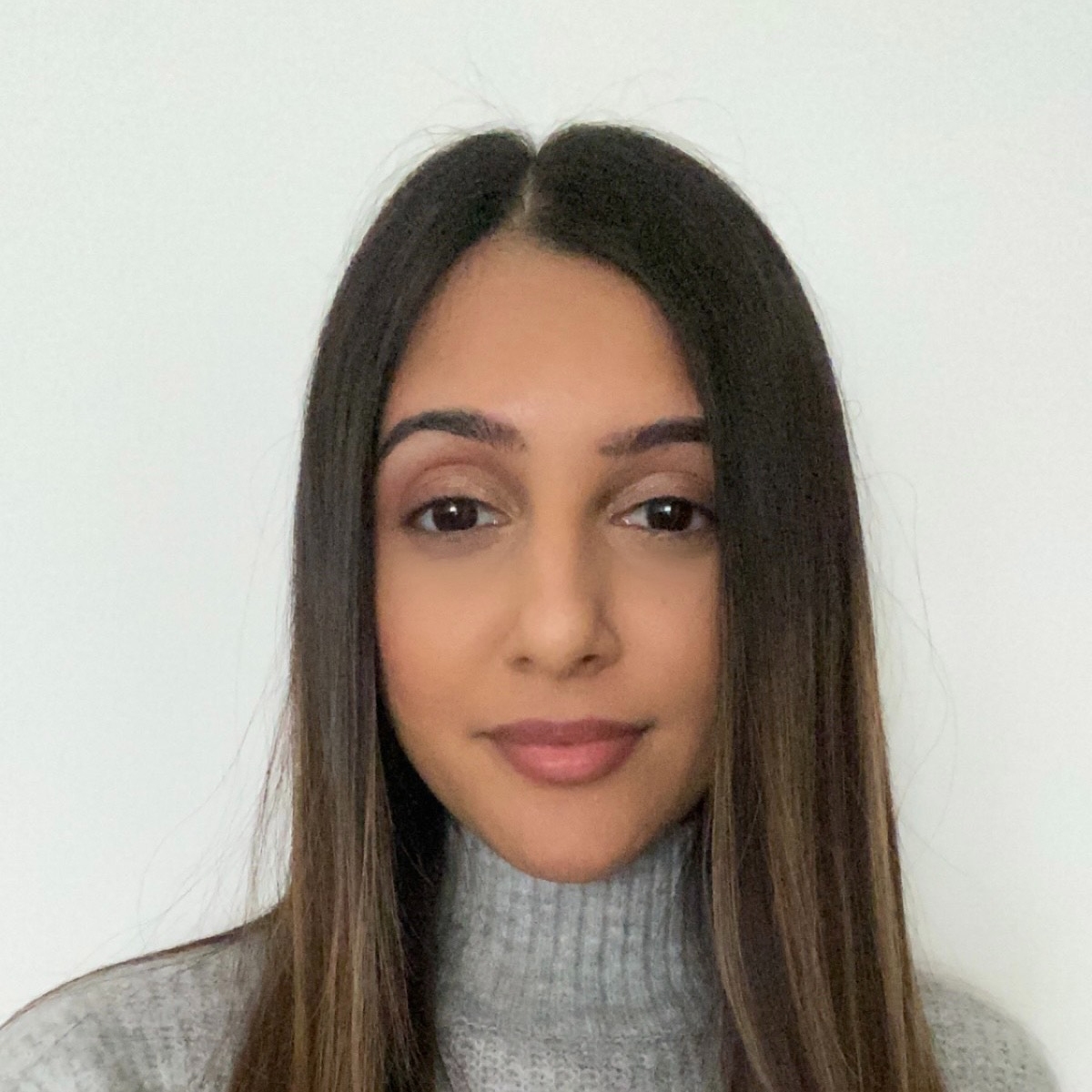 Vaishali graduated in journalism from Leeds University. She has gained experience writing local stories around Leeds and Leicester, which includes writing for a university publication and Leicester Mercury.
She has also done some marketing and copywriting for businesses.
When she is not writing about personal finance, Vaishali likes to travel and she's a foodie.