How to sell on eBay: a seller's guide to the online marketplace
How to sell on eBay so your items sell. We tell you how.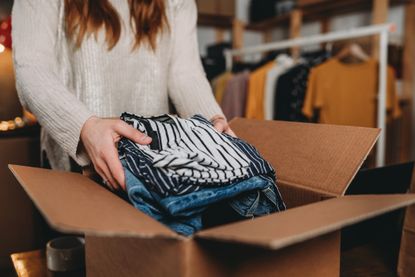 (Image credit: Getty)
Look After My Bills Newsletter
Get the best money-saving tips, tricks and deals sent straight to your inbox every week. Make sense of your money in partnership with The Money Edit.
Thank you for signing up to The Money Edit. You will receive a verification email shortly.
There was a problem. Please refresh the page and try again.
In the middle of a cost of living crisis, learning how to sell on eBay can be a great way to make some extra cash.
According to OC&C Strategy Consultants, spending through online marketplaces like eBay and Amazon will overtake a lot of e-commerce retailers by 2025.
So if you've got clothes you don't wear, gadgets you don't use and unwanted gifts piling up in a dusty corner of your home, posting them on eBay and getting them a new home could be a lucrative option.
Here's The Money Edit's step-by-step guide to selling on eBay.
Set up your eBay profile account
Go onto the eBay sign-up page, where you can create an account. You'll need to fill out your first name, surname, email address and create a password. Then hit the 'register' button.
(Note: this will automatically create a personal account. If you want to create a business account, you can select that under the 'create an account heading' on the page. You will be asked for your business name, business email, business location and create a password).
The next step is to work on creating a profile for yourself. The biggest thing you want to achieve through your profile is trust. In online marketplaces, shoppers are more likely to buy from you if they trust you.
After registering or signing in, you'll see your username in the top left corner. Click on that and then click on the avatar that shows up. This will allow you to upload a profile picture and edit your profile details.
eBay will randomly generate a user ID, which you can change. You can do this by going into 'My eBay' and then 'My Account'. Then click 'personal information'. You can also add your social media accounts here if you want to.
To complete your profile set-up, you will be asked to add a payment method which can be a debit or credit card or PayPal.
Selling options
There are different ways to sell your items on eBay or upgrade them so listings are more attractive to buyers.
Swipe to scroll horizontally
| Selling options | Description | Fee per listing |
| --- | --- | --- |
| Buy it now listing | This is a fixed sale price that shoppers can buy the item for. | 50p |
| Auction listing | This type of listing allows buyers to bid on the items you list. Whoever makes the highest bid wins. | Row 1 - Cell 2 |
| Reserve price | This allows you to set a minimum price for your item. If you choose this option, your item won't sell unless that minimum price is reached. | 4% of the reserve price (max. £150 per item), whether or not the item sells |
| Subtitle | A line of text that is shown beneath your listing in the search results. This helps the listing stand out. | £2 |
| List in two categories | You can get more exposure for your item if you list in more than one category | 35p |
| Gallery Plus | This is when a buyer hovers over your listing image in search results (in thumbnail view), and your images get larger. | £2.50 (or free when listing clothing, shoes, accessories, home, furniture and DIY.) |
| Scheduler | Allows you to schedule when your listing goes live. | Free for your first 1,000 (or 1,100 for private sellers with a Basic Shop) listings per month (excluding Property and Classified Ads). After that, 6p per listing. |
| Promoted listings | You have the option to advertise your listing to boost its visibility. | Depending on what type of advert you choose, you will get charged either a flat fee or a fee based on a percentage of the sale. |
| Special duration | You are able to choose a one or three-day duration for your listing. | 35p. Private sellers with a basic shop get 100 free listings that include special duration. |
eBay selling fees – how much commission does eBay take?
Each month you are allocated 1,000 free listings, so there is no charge to list up to 1,000 items every month. Once you surpass 1,000 listings, you are charged 35p for each item you list.
eBay also has what they call a 'final value fee'. This means you have to pay a percentage fee for every item you sell, as you are using eBay as your selling platform. eBay charges a 12.8% final value fee on every sale. This fee includes the item's price, postage, taxes and other fees, as well as a fixed 30p charge per order.
For example, if you sold an item for £20, eBay will get 12.8% of that (which equates to £2.56). This means you bag the remainder – £17.44.
If you make a sale of more than £2,500 for one item, then there is an additional 3% fee on the amount that is over £2,500. So, if you sold an item for £2,550, you would get charged a 3% fee on the £50 over the £2,500. The fee is automatically deducted from any sale you make. The rest of the payment from your customer goes straight into your bank account.
If your item does not sell, not a problem. You won't get charged a final value fee and you can relist your item or call it quits.
But, you will get charged a fee if you give your personal contact information to another user, or if you ask another buyer for their contact information which could result in buying and selling away from eBay's platform. In this case, eBay will charge you a fee for "introducing you" to that buyer. The fee is different from the set 12.8% fee and is based on the higher of the fixed price, buy-it-now price, auction start price, reserve price, or the price identified between the buyer and seller.
eBay posting and shipping fees
As mentioned, the final value fee you pay (12.8%) on each sale you make includes postage costs. However, when it comes to shipping, that cost is down to you and is not covered in any way by eBay.
This means you have control over what shipping service you use (whether Royal Mail or an alternative) and what you charge. You can decide if you want to pass the shipping fee onto the buyer or offer free postage. Working out shipping fees is a key part of pricing and listing your item. Make sure you don't get caught out by pricing it too low.
eBay has some tips to help sellers to decide on shipping fees for their items:
How to list your items to sell
Successfully selling your items on eBay is down to strategy and how you list your items. When you create a listing, you will have a number of fields to fill out. The important thing here is the more accurate information you give about your item, the more likely buyers will trust and purchase from you.
Product category - Ensure you list your product in the right category, so it can be seen by the relevant audience.
Title - Your title is important as it's the term buyers use to search for the item. So, you make sure you use keywords to describe your item that your buyer would be searching for.
Photos - High-quality photos are a must. Make sure they're well lit, not blurry and show any defects (scratches, missing pieces, etc). This will allow buyers to see exactly what they're buying which helps drive sales and shows buyers you are a trustworthy seller. It reduces issues once your item is sold and should also increase positive feedback.
Description - This is where it is time to sell with words. eBay suggests you include keywords in the description and write up at least 200 words. The use of keywords will help it show in search results. 200 words is a big chunk, so make it an easy read by using different fonts, putting sub-headings in bold and using short sentences. More is better when it comes to descriptions.
Our tips for selling on eBay
Personal Finance & Consumer Expert, Sue Hayward gives some of her top tips for selling on eBay.
"Good clear images can bag a better selling price especially if other sellers are selling the same thing as you. Take them in good clear daylight – ideally against a plain white background – and without your bedroom clutter in the background.
And a massive no-no is wearing the clothes you're selling! Nobody wants to see you in it at a wedding or party. Make sure snaps are the right way up and take a few, especially with clothes to show detail or the pattern close up. Don't play around with filters – may look pretty but can distort the colour of your items, especially with clothes.
Be honest. Check items for every small mark, nick or tear. If you claim something is 'as new' – it needs to be. If you try and flog stuff that's not 'as described' you'll end up with poor feedback which will deter other buyers and be out of pocket, as you'll have to refund the buyer's postage costs to get the item back as well as the cost of the item.
Best time to advertise on eBay? eBay has told me in the past that Sunday evening is the prime time for browsing eBay so if you can time your seven or 10-day listing to end on a Sunday evening you can boost your chances of potential buyers."
Get more info on the eBay seller hub
eBay has its own Seller Hub which lets you see how your listings are doing in terms of clicks, data in terms of how people are finding your listings and it also has tools you can use to enhance your listings. The eBay Seller Hub is free to use. There is an option to pay for other subscriptions within it, like "Shops".
eBay also has a free forum called eBay Community, where you can keep up to date on relevant news, trends and you can post your selling questions. There are separate discussion threads for different topics e.g. postage, payments, etc. It's a good place to browse as you're likely to find that someone has already asked a question you want to know the answer to.
Related articles
Look After My Bills Newsletter
Get the best money-saving tips, tricks and deals sent straight to your inbox every week. Make sense of your money in partnership with The Money Edit.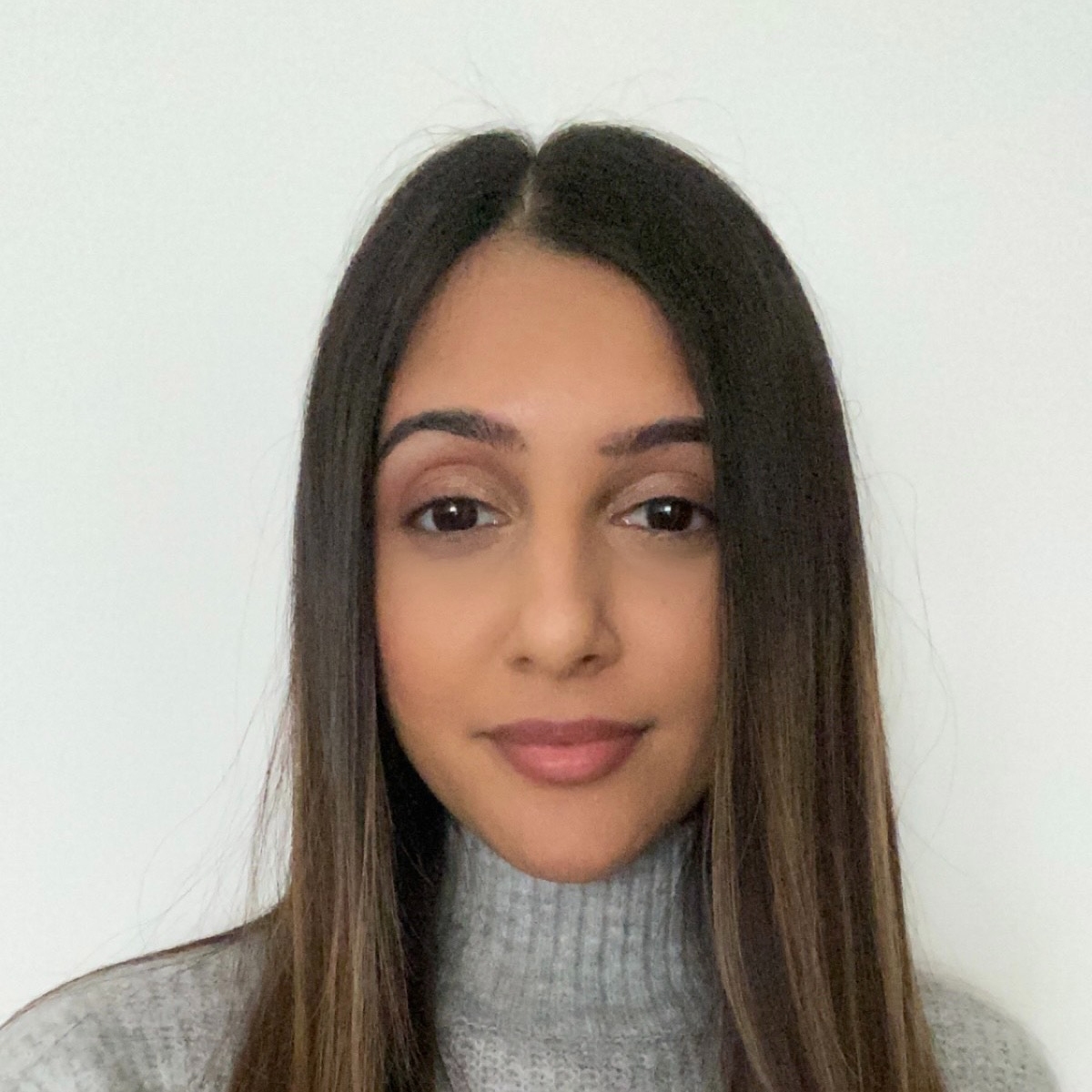 Vaishali graduated in journalism from Leeds University. She has gained experience writing local stories around Leeds and Leicester, which includes writing for a university publication and Leicester Mercury.
She has also done some marketing and copywriting for businesses.
When she is not writing about personal finance, Vaishali likes to travel and she's a foodie.