How to ask for a pay rise ‒ and get one
We explain how to ask for a pay rise. It might sound easier said than done, but our expert tips could help boost your earnings and combat the rising cost of living.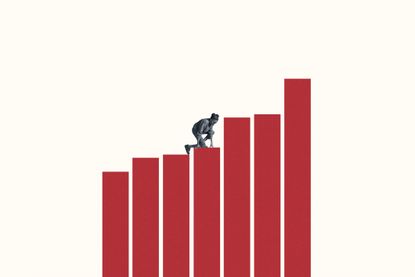 (Image credit: Getty images)
Look After My Bills Newsletter
Get the best money-saving tips, tricks and deals sent straight to your inbox every week. Make sense of your money in partnership with The Money Edit.
Thank you for signing up to The Money Edit. You will receive a verification email shortly.
There was a problem. Please refresh the page and try again.
Working out how to ask for a pay rise is a big consideration for many people at the moment. Inflation is rocketing, meaning that the money we spend on virtually everything is going up, while changes to the tax system are also leaving household finances stretched.
And while reducing the amount you spend will help, securing a higher wage will also help you fight back against the cost of living crisis.
You can also boost your bank balance by making use of tax reliefs and benefit schemes that you may qualify for, such as the working from home tax relief, the workplace uniform tax refund and the tax-free childcare allowance.
Co-founder of recruitment firm Wade Macdonald, Dominic Wade, says employees are in a great position to ask for a pay rise at the moment, given how difficult many companies are finding it to recruit quality staff.
He says: "In the current market employees can metaphorically 'hold a gun to their employer's head' given how difficult it is to replace people. I'd err on the side of caution when it comes to blackmail - but if you're good at your job, the best blackmail is your potential to leave and the difficulty and cost in replacing you."
Before asking for a pay rise you need to make a plan. So how do you go about getting a pay rise from your boss?
Why do you deserve a pay rise? - Make a case
Given the rising cost of living, it's understandable you want to land a pay rise. But, that alone isn't going to be good enough to secure one ‒ you will also need to present a compelling case for why you should get a pay rise.
Career coach Jane Ferré says that it's important to "focus the conversation on data rather than emotion", which needs to start with understanding how your salary compares to those of your colleagues and to those fulfilling similar roles in other businesses and organisations.
This is echoed by Ellie Green, who emphasises the importance of doing your research on what other companies are paying people in similar roles, though she warns that "similar-sounding job titles can have different levels of seniority at some companies, salary may differ regionally, and remuneration packages that include bonuses will all have an impact on the amount you can take home".
Many jobs sites offer information on typical salaries for certain job roles, so that's a good place to start, though you could always see if your colleagues are happy to share their own salary details. It's also useful to consider how your proposed increase will impact the level of income tax you pay.
You also need to be able to demonstrate how you have contributed to the success of your employer. Jane Ferré explains: "Think 'RIGIS' ‒ what have you reduced, improved, grown, increased or saved?"
It can be a little embarrassing to promote your achievements in your role ‒ many of us don't want to appear arrogant ‒ but workplace psychologist Dr Lynda Folan emphasises that it's important to highlight "your worth to the organisation".
"This should be void of ego and a true and honest self-assessment of your capability and competence. It should be genuine and a realistic view of you and your work."
Laura Kingston, director of Leap Career Coaching, says that presenting your case with "facts and evidence rather than thoughts and feelings" will improve your chances, as "quantitative data can be powerful to back up your case".
How to ask your boss for a pay rise? - The conversation
Career coach Jane Ferré says it's a good idea to ask for a meeting with your boss in advance, rather than drop the pay rise request on them. She also suggests preparing a script of what you are going to say, and practising it.
A big issue for many of us when it comes to asking for a pay rise is confidence. David Brudö,co-founder of the personal development app Remente, says that all too often discussions about money can seem taboo,which holds people back from asking for a pay rise that their work merits.
"The actual reason for why people may lack confidence can often stem from childhood – with behaviours such as asking for more being disparaged and discussion of money kept to a minimum, making it feel like a difficult subject to brooch later in life, even in a professional environment," he adds.
"This fear of rejection from superiors can often be the overarching reason why so many avoid the necessary conversation to achieve your goals."
According to Ellie Green, jobs expert at Totaljobs, it's a good idea to request the meeting face-to-face ‒ or at least via a video call ‒ rather than doing it by email, since it is harder to turn down.
However, she also argues that the relationship you have with your line manager should play a part in how you ask for an increase too. "Raising the subject informally may prove to be more successful for some and can be the start of you building a case with more senior stakeholders, but other managers will prefer a formal approach."
What happens after you ask for a pay rise?
It's unlikely that you will get an answer about whether you will get a pay rise there and then. Generally your boss will need to go away and run your request past their own bosses and the finance team, for example.
"Your manager may not have the authority to give you a raise on the spot and may have to come back to you. Make sure that you get a time commitment and follow up at the agreed time - do not pester them in the meantime - there may be a complex sign off process going on in the background, particularly if you work for a large organisation," Jane Ferré explains.
But is there anything you can do in the interim? Totaljobs' Ellie Green suggests documenting the discussions you have, so that you can follow them up later on. That way "there's a clear paper trail of your requests and your achievements are well documented".
It's also important to get it documented if the pay rise is approved. Lynne Ingram, managing associate at Freeths LLP, recommends asking for the pay increase offer to be put in writing, as well as when it will begin.
What if your boss says no to a pay rise?
Even if you put forward what seems to be an irrefutable case for why you should get a pay rise, that doesn't necessarily mean you will get one. So how should you react if things don't go quite to plan
Jane Ferré suggests it's a good idea to consider different solutions, such as a two-part uplift, where you get one increase immediately and then another a few months down the line if certain targets are hit.
But she says you also need to consider your response if the answer is no. "Are you going to leave to look for other work? How long are you prepared to wait before you ask again?"
There may be external factors that lead to your pay rise being declined, like the financial health of the business. The last few years have been tough for many firms, so they may be wary about increasing their costs at the moment.
Ian Nicholas, global managing director at Reed, says that if your employer is currently struggling, then it may be better to hold off asking for a pay rise until things improve.
He adds: "If your company can't afford to offer you a pay rise, it could be worth considering if an additional perk would benefit you instead – from remote working to a private healthcare plan. Consider what is important to you; is it just money or would alternative benefits be of more value to you?"
Getting a pay rise without asking for one
Finally, it's worth highlighting that there may be ways to get more money out of your bosses without actually having to ask for a pay rise.
For example, it's worth checking if there are any benefit schemes open to employees which could give your finances a boost, such as interest-free train season ticket loans or help with childcare. Make sure that you're making the most of those.
And then there's workplace pensions. Thanks to the auto-enrolment scheme, bosses are required to not only open a pension on behalf of eligible staff, but pay into it as well. Signing up to a workplace pension scheme won't improve your income today, but it could make a real difference to your income in retirement.
Notice a drop in income? Take a look at some of these other ways you can save money:
Look After My Bills Newsletter
Get the best money-saving tips, tricks and deals sent straight to your inbox every week. Make sense of your money in partnership with The Money Edit.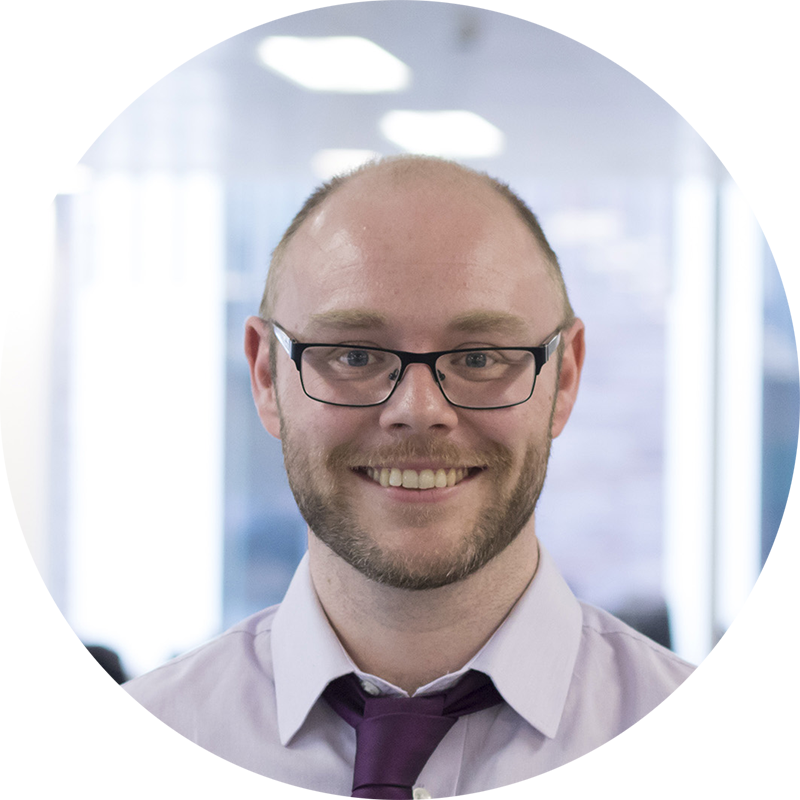 John Fitzsimons has been writing about finance since 2007, and is a former editor of Mortgage Solutions and loveMONEY. Since going freelance in 2016 he has written for publications including The Sunday Times, The Mirror, The Sun, The Daily Mail and Forbes, and is committed to helping readers make more informed decisions about their money.