How much does it cost to run a car?
We look at the average cost to run a car for a year.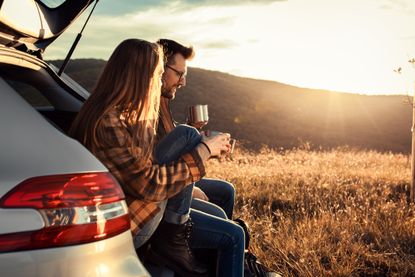 (Image credit: Getty)
Look After My Bills Newsletter
Get the best money-saving tips, tricks and deals sent straight to your inbox every week. Make sense of your money in partnership with The Money Edit.
Thank you for signing up to The Money Edit. You will receive a verification email shortly.
There was a problem. Please refresh the page and try again.
Cars can be convenient and save you a rain-soaked wait at the bus stop, but even after you've forked out for your wheels they're not cheap to run.
It can easily cost more than £3,000 a year to run a car, according to the financial analyst NimbleFins, when you factor in everything from fuel and insurance to the cost of servicing, repairs, breakdown cover and incidentals like supplies of antifreeze, oil plus a few good washes.
This means your car could be costing you around a tenner a day even when it's sitting idle on your driveway. With all of us facing rising costs in the form of energy, food and rising fuel prices, we've got some handy tips to help you save on the cost of running your car.
Average cost to run a car
To get an accurate idea of your car's annual running costs, you can plug your vehicle registration into the car costs calculator on the MoneyHelper website (note: in most cases, the cost doesn't include insurance and your car needs to be less than five years old to use the tool).
As a rough guide, we've worked out the annual running costs of a Vauxhall Astra, a Nissan Qashqai and an SUV.
Swipe to scroll horizontally
Annual Running Costs

| Header Cell - Column 0 | Approx. value | Fuel* | Car Tax | MOT + Servicing | Approx. total running costs |
| --- | --- | --- | --- | --- | --- |
| Vauxhall Astra Hatchback 1.0T 12V ecoFLEX SRi 5dr (2015-2017) | £8,495 | £1,201 | £165 | £1,019 | £2,385 |
| Nissan Qashqai 1.6 DiG-T N-Tec 5dr petrol hatchback (2015-2017) | £9,395 | £1,602 | £165 | £985 | £2,752 |
| Toyota RAV4 Estate 2.0 V-matic Excel TSS 5dr CVT 2017 | £18,650 | £1,734 | £165 | £1,022 | £2,921 |
Source: information collated using the MoneyHelper Car Costs Calculator.
*Average amount you'd spend on petrol or diesel
How to cut the cost of motor insurance
Motor insurance is a big bill for most drivers. The average price paid for fully comprehensive motor insurance is £419 a year, according to the Association of British Insurers' latest Motor Insurance Premium Tracker.
New rules brought in for car and home insurance customers from the start of 2022 have removed the so-called "loyalty penalty", which refers to insurers bumping up the renewal premiums for loyal customers, even when they don't make changes to their policy. But it's still worth shopping around before renewal as insurers price policies in different ways.
Ideally, you should do this between 15-29 days before your insurance expires, according to MoneySupermarket.com. This is because prices may go up, by as much as 17%, the closer you get to renewal. A MoneySupermarket spokesperson said: "According to our research, car insurance premiums start to go up within eight days of your current policy ending – and the sharpest rise comes three days before."
Plugging your details into price comparison websites can save running multiple quotes on providers' own sites but there are several other ways to reduce your premium.
Check your mileage – don't second-guess it! You can do this using your last MOT (which lists the mileage). If you don't drive much you may benefit from cheaper premiums.
"Adding experienced motorists as additional drivers to your policy can bring your premiums down", says Ryan Fulthorpe, GoCompare's car insurance expert. "But if they are new to driving or have just passed their test, the opposite applies".
Pay for insurance in one go if you can. "Paying monthly for your car insurance will cost you more in the long run as it is essentially a loan with interest added," says Fulthorpe. In some cases, paying monthly can increase your bill by as much as 30%.
Save on breakdown cover
The new insurance pricing rules don't apply to breakdown cover if you take it as a separate 'stand-alone' policy, so it pays to shop around.
Policies start from around £80 a year with the AA and RAC but this is usually for the most basic roadside assistance. The more coverage you want – for example, home start or the option to be taken to your destination if it can't be fixed – means you'll pay more.
In some cases, you can cut the cost of breakdown cover using cashback deals or going for smaller less well-known providers. You can also save money by swapping Tesco Clubcard vouchers for RAC breakdown cover.
Some packaged bank accounts – which charge a monthly fee – include breakdown cover as one of the perks. Accounts that do this include Halifax Ultimate Reward, Nationwide FlexPlus and the Platinum account from Lloyds Bank.
When buying breakdown cover, check what you get for your money – for example, is there a limit on callouts, does it include cover at home?
It's also worth remembering that having breakdown cover is no substitute for regular servicing and maintenance. Some breakdown providers may refuse to come out for recurrent faults if you don't get them fixed.
How to save on MOT and servicing costs
The most you can pay for an MOT test for your car is £54.85 – although many garages advertise cheaper rates. This is all perfectly legitimate. However, in some cases, it could prove a false economy if unscrupulous garages "find" faults for their garages to fix.
Council-run MOT centres – that are set up to test their own vehicles - do charge the full £54.85 rate. But as they don't do repairs, there's no incentive to fail vehicles. You can find and use your local one by contacting your local council.
Unlike an MOT, servicing isn't a legal requirement and prices vary according to location and outlet. A full service typically costs £150 upwards plus the cost of any parts.
"In a cost of living crisis, drivers will look for ways to reduce spending on their cars and servicing is almost always near the top", says Jack Cousens, head of roads policy at the AA. "However, scaling back on servicing can be a false economy as services often identify early repairs that your car needs".
How to reduce your fuel costs
There are lots of ways to save money on fuel, aside from just getting the cheapest prices at the pump.
Ditching the air-con, adjusting your driving habits, decluttering the boot and checking your tyres are correctly inflated can all make your car more efficient and use less fuel.
If you're trying to work out whether it will be cheaper to drive or take the train, on longer trips, GoCompare's fuel calculator can help you work out the cost of driving so you can compare it with the price of a rail fare. You just need to put in your registration, your starting point and where you're going plus rough mileage and it will number-crunch the fuel costs based on the latest prices.
Shop around for tyres
Shopping around for tyres can save you money. Just make sure you don't skimp on quality or risk getting second-hand ones.
"If a driver is going to invest in one aspect of their car then, for me, tyres would be the place to do it", says Jack Cousens at the AA.
"Buy the best you can afford as they are the one part of the car that is in constant contact with the road surface. It may be a cliché, but it really is a case of "look after your tyres and your tyres will look after you."
If you're not sure which size tyres you need, one easy way is to enter your registration on a site like Asda Tyres. It then finds the right tyres for your vehicle, offers you several options with pricing and brands, and you can click through to find a local outlet to fit them too.
Related articles
Look After My Bills Newsletter
Get the best money-saving tips, tricks and deals sent straight to your inbox every week. Make sense of your money in partnership with The Money Edit.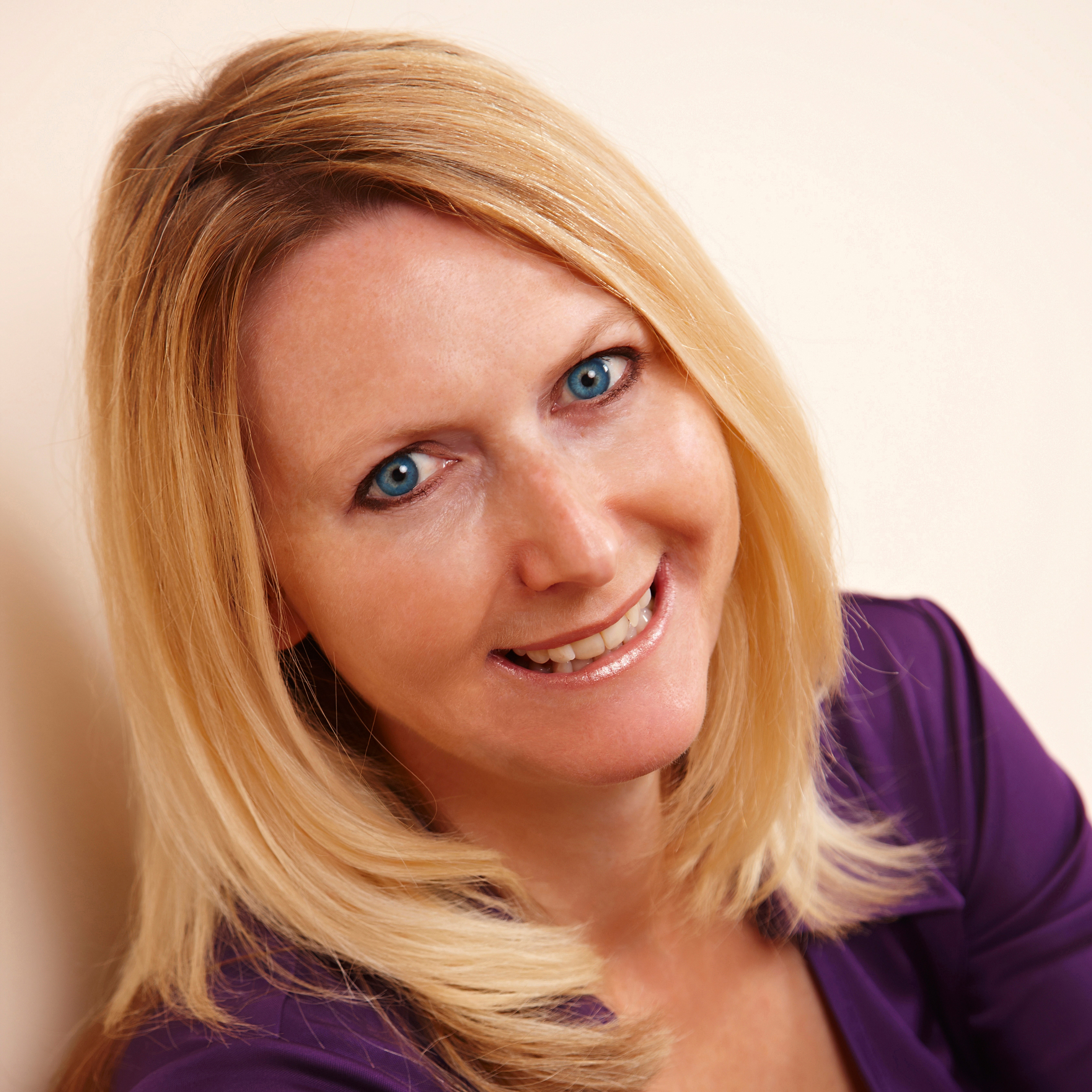 Sue Hayward is a personal finance and consumer journalist, broadcaster and author who regularly chats on TV and Radio on ways to get more power for your pound. Sue's written for a wide range of publications including the Guardian, i Paper, Good Housekeeping, Lovemoney and My Weekly. Cats, cheese and travel are Sue's passions away from her desk!