Holidaymakers told to use £85m of unspent vouchers before 30 September
Do you have a holiday refund voucher? Use it or cash it in before the financial protection cover expires on 30 September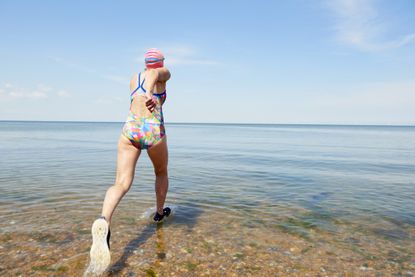 (Image credit: getty images)
If you were given a holiday refund voucher during the pandemic, then you need to use it or cash it in before 30 September, after which you will lose the financial protection if the company that issued it goes bust.
The Civil Aviation Authority (CAA) says there is £85 million lingering in unspent vouchers. The expiry dates on individual vouchers will vary depending on the company that has issued it. Any issued between March 10 2020 and December 19 2021 are covered by the Atol scheme, which means holders will not lose out if the company they booked with goes bust. This protection expires on September 30.
The vouchers - known as unused refund credit notes (RCNs) - were given to customers by travel firms for package holidays cancelled due to the coronavirus pandemic.
While customers were legally entitled to cash refunds within 14 days, many travel firms offered RCNs as an alternative to help their cash flow during the widespread disruption.
The vouchers can be put towards the cost of a new holiday or exchanged for cash.
Michael Budge, head of Atol, which is run by the Civil Aviation Authority (CAA), said: "Millions of holidaymakers have missed out on travel over the past two years, with many being offered refund credit notes during the pandemic.
"As demand for travel continues to grow again, we want to make sure consumers are making the most of the financial protection available to them.
"If you have a refund credit note, make an Atol-protected booking or request a refund well before September 30 to avoid putting your money at risk."
How to use or cash in your holiday refund voucher
You have two choices to avoid losing the financial protection - and the peace of mind it brings - if the holiday company goes bust:
Book a holiday before 11.59pm on 30 September 2022. When you book you will see a box titled 'refund credit code'. Simply enter your holiday refund voucher's details into this box and its value will be applied at the checkout.
Hoiday firms have slightly different rules. The Money Edit will update this article as we learn what those rules are.
One thing to note: if you use your voucher to book a new holiday, it will only be ATOL-protected if it would be. For example, if it's a package holiday. If you use your voucher to book a holiday that wouldn't be usually ATOL-protected, for example a hotel booking, this won't be ATOL-proected even though you are using a ATOL-protected voucher.
Request a refund before 11.59pm on 30 September 2022. If you can't use the voucher to book a holiday by the deadline, don't miss out on cashing it in. To do this contact the travel company. How the refund is made differs by travel company and The Money Edit will update this article as we learn more about this.
The pros and cons of Refund Credit Notes
You have the right to exchange the RCN for cash at any time.
If you have accepted a RCN from your tour operator and it later goes bust, your money is protected.
You may have accepted a RCN worth 25% more than the original cost of the booking which could be to your benefit when you rebook or at least mitigate a more expensive holiday deal.
If your travel operator goes bust before you rebook, you'll only get the original amount you paid (rather than more in the case you have a RCN worth 25% more)
Although you can exchange the RCN for cash at any time, you could miss out on a better deal with other travel firms while waiting for your refund.
Additional report by Press Association
Katie is staff writer at The Money Edit. She was the former staff writer at The Times and The Sunday Times. Her experience includes writing about personal finance, culture, travel and interviews celebrities. Her investigative work on financial abuse resulted in a number of mortgage prisoners being set free - and a nomination for the Best Personal Finance Story of the Year in the Headlinemoney awards 2021.