Get 'paid' for walking with these free apps
This is not a drill, you can get 'paid' for walking with these free apps. But how do they work, how do they 'pay' you and are they worth it?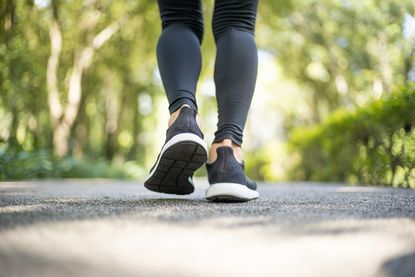 (Image credit: Getty images)
Every step you take has health benefits, and now you can get paid for walking with free-to-download apps that incentivise exercise with a points system and rewards, but are they worth it?
With the rising cost of living, making some extra pounds on the side has become more popular like renting out your driveway or selling your preloved goods on eBay.
But did you know you can also get paid just by doing what you do every day: walking.
One of the top-ranking apps that pays you to walk claims it has more than 120 million registered users.
The apps are popular, but is there a catch? Here, we look at four popular apps, how they work and if they're worth your steps.
Get 'paid' for walking apps
Sweatcoin
Sweatcoin is the most popular 'walk for pay' app with a 4.6-star rating on Apple Store and a 4.3-star rating on Google Play. The app is also partnered with the NHS to highlight the health benefits of walking.
How much does the app cost? Sweatcoin is free to download and use which allows you to track up to 5,000 steps per day. There is a premium version that costs £24.99 per year, which allows you to earn more coins faster.
How it works: You will need to download the Sweatcoin app and sign up using your email address and password. Note, you will need to allow it to track your location. The app only gives you points for steps taken outdoors, so if you spend a lot of time outside, this could be worthwhile. Sweatcoin tracks activity through your phone and you can't link it to an Apple Watch or Fitbit.
For it to track your steps properly, you need to either have the app open on your phone or run it in the background. And make sure your phone isn't on low power mode, as it won't count all of your steps.
How much are my steps worth? Your points are converted into 'Sweatcoins' and 1,000 steps (around half a mile) are worth 0.95 sweatcoins. So, if you are using the free version, you can make up to roughly 5 sweatcoins with 5,000 steps.
What rewards do I get? Its website says you can convert your sweatcoins into prizes from its marketplace, which include iPhones, shoes, yoga classes, high-street vouchers and more. But according to MoneySavingExpert, the rewards aren't reliable and change every day.
Is it worth it? If you spend a lot of time outdoors, then this could be an app worth downloading. If you keep the app running in the background and forget about it, then check after a week or month, you could accumulate a good number of sweatcoins and get a nice reward in return. But, it's not something you should rely on for physical cash or regular rewards.
WinWalk
WinWalk rewards you with gift cards for walking, and if you want more of a focus on health you can see how many calories you're burning as you walk. But note, it is only available on Google Play, so it's only for Android users.
How much does the app cost? WinWalk is free to download.
How it works: Download the WinWalk app on Google Play, open the app and simply start walking. The app doesn't require you to log in or make an account. It also doesn't track using a GPS, it uses the phone's built-in sensor.
How much are my steps worth? For every 100 steps, you are rewarded with one WinWalk coin. Note, you can only record up to 10,000 steps per day, so you can earn a maximum of 10 WinWalk coins per day.
What rewards do I get? In return, you get vouchers for high street stores such as Primark and Tesco. WinWalk has a lottery feature that you can enter with 65 coins and win a £5 voucher at a high-street store. You can also fill out surveys to win extra coins.
Is it worth it? If you're trying to up your step count it is a simple app you can leave running in the background. It is quite low effort and there are a few opportunities to easily earn extra points. All-in-all it's a nice and easy quick win to get vouchers for your next shopping trip.
Vitality Rewards
Vitality Rewards is a perk for Vitality customers who have a health insurance plan or life insurance plan with them.
How much does the app cost? Vitality Rewards is free to download. (Note, you have to have a life insurance or health insurance plan with Vitality to qualify for this app).
How it works: Once you have downloaded the app, you can link it to your phone's health tracker or your fitness tracker, and you will be rewarded points when you exercise.
How much are my steps worth? You can earn up to eight points per day on the app and 40 points per week.
What rewards do I get? The rewards you are offered depend on how many points you earn overall and which status you fall into: bronze, silver or gold. To give you some examples, 12 points can get you a free Caffe Nero coffee weekly and 48 points can get you free Odeon or Vue cinema tickets monthly.
Is it worth it? If you're a Vitality customer, then the app is well worth downloading as the rewards are of good value and from great brands. Unfortunately, if you don't have a Vitality life insurance or health insurance plan, you won't be able to take advantage of Vitality Rewards.
Charity Miles
If you're in a giving-back mood, Charity Miles is an option to look at. You can earn money for a charity listed on the app by walking or running indoors and outdoors, as well as cycling outdoors.
How much does the app cost? The Charity Miles app is free to download.
How it works: You can download the Charity Miles app on Apple Store or Google Play and sign up for free. Charity Miles has dedicated workouts that you must complete to earn points. So, if you went on a random walk, it won't track your steps unless it is part of one of their workouts.
Also note, when doing a workout you must be in the app so it can track your movement. Just like the other apps, Charity Miles tracks you through a GPS so you will need to select 'allow tracking'.
How much are my steps worth? Instead of earning points, for every mile you move, you get money for your chosen charity. There's is no flat rate you earn for a certain amount of miles. Your charity will get a percentage of what you've earned, and this will depend on how many miles you have done.
What rewards do I get? You can choose from over 50 'world-class' charities which include Stand Up To Cancer, Save The Children and World Wildlife Find. You might find a lot of listed charities are based in the US.
Is it worth it? Well, giving back to charity is always a nice gesture, so in that sense, it's probably worth it. But, in comparison to the other apps this one requires a little more effort. You need to select a specific workout and stay in the app, which could prove to be challenging. It could be worth giving it a go if you are out for a walk or bike ride that is longer than a mile.
Downsides to be aware of
It drains the battery on your device. As the apps require constant tracking and motion detection when you're active, this can drain your battery very quickly.
Before using the app, make sure your device is charged. If your phone goes into low power mode, it might not track your movement as accurately and you will miss out on points, and every point counts.
Don't have high expectations. Don't expect these apps to give you a huge cash-out or reward. They seem great over a period of time to accumulate points and earn rewards like vouchers, but it's not something you should rely on to put towards your bills or savings.
Be aware of your data. Generally, these apps collect personal data because you're linking them to your phone or device and they ask for your email address and sometimes your date of birth.
More easy money-makers
Look After My Bills Newsletter
Get the best money-saving tips, tricks and deals sent straight to your inbox every week. Make sense of your money in partnership with The Money Edit.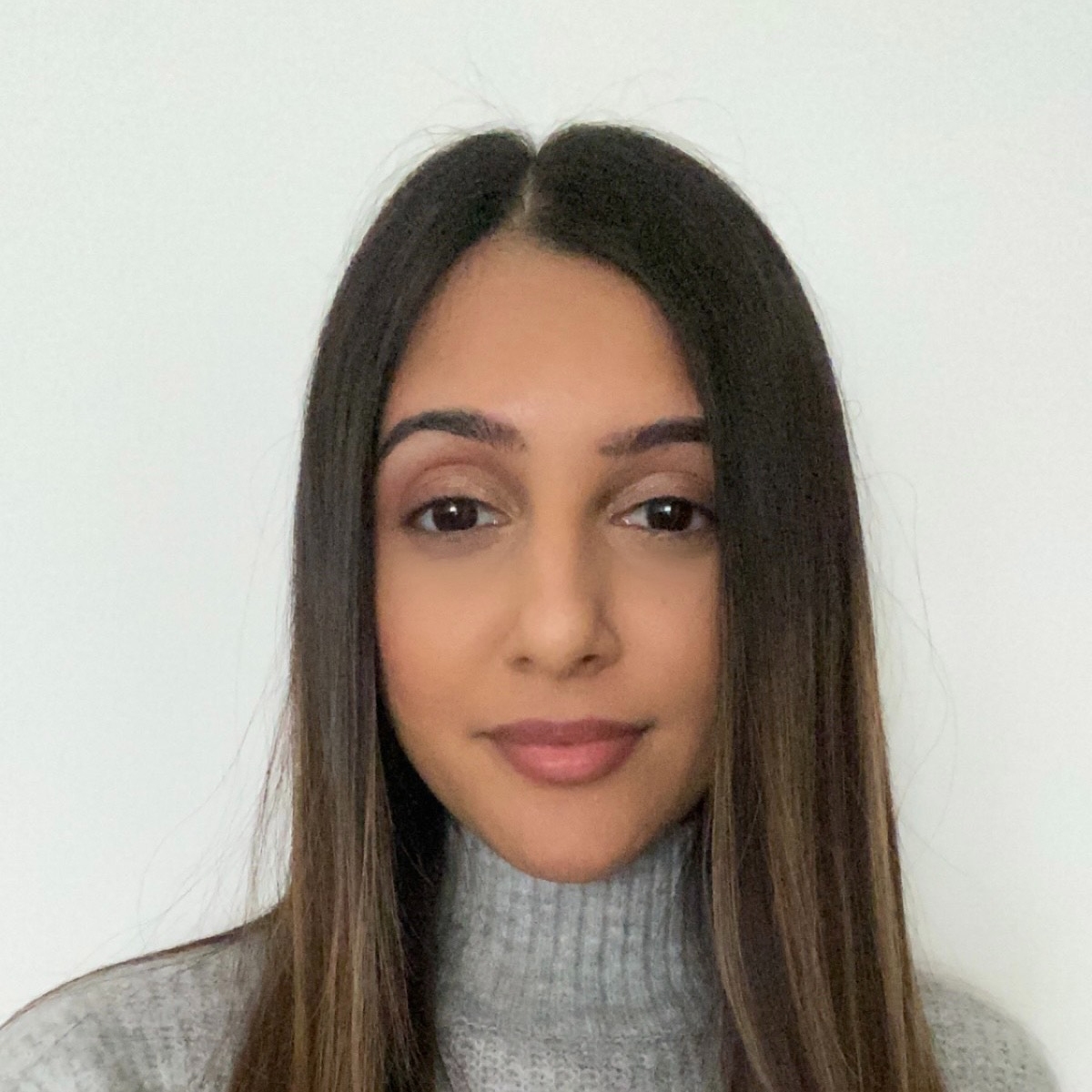 Vaishali graduated in journalism from Leeds University. She has gained experience writing local stories around Leeds and Leicester, which includes writing for a university publication and Leicester Mercury.
She has also done some marketing and copywriting for businesses.
When she is not writing about personal finance, Vaishali likes to travel and she's a foodie.