Pre-paid funeral providers to be regulated
Considering a pre-paid funeral plan? We explain which firms will be regulated and what you need to know if you already have one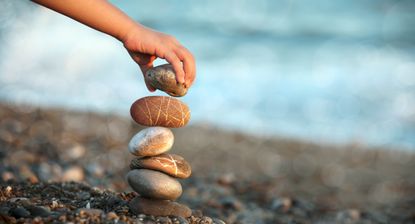 (Image credit: getty images)
A number of pre-paid funeral providers will now be regulated by the Financial Conduct Authority, giving you better protection as you plan for your end of life.
From 29 July, 24 pre-paid funeral providers will be authorised and come under FCA regulation, covering around 87% of customers that use the services. Other providers are still being assessed.
The move means you will get better protection when using a pre-paid funeral plan.
One of the major benefits is that customers will be covered by the Financial Services Compensation Scheme (FSCS), meaning you will get compensation if the provider goes bust.
Funeral plan holders will also be able to refer complaints about a firm to the Ombudsman.
Firms authorised by the regulator must also:
Must only sell products which offer fair value, meet consumer needs and are sold fairly
They must guarantee that funeral plans will always deliver a funeral unless the customer dies within two years of taking out the plan, in which case a full refund will be offered
They must also guarantee that customers will receive a full refund if they cancel a plan within 30 days of purchase, or pay only a reasonable charge later on
Regulated firms are not allowed to cold call or make commission payments to intermediaries
Providers must also demonstrate high standards of governance and financial resilience.
Emily Shepperd, executive director of authorisations at the FCA, said: "Our regulation will lead to higher standards in the market and boost consumer protection. We want to see an improvement in the way customers are treated, with better value products, better sales practices and better controls in place so consumers can be confident they will receive the funeral they expect."
But until the regulation comes into force, all funeral plan providers remain unregulated, meaning that customers do not have access to compensation or support.
Firms that can not demonstrate that they sell products which offer fair value, meet consumer needs and are sold fairly will not be authorised. THe FCA will regularly update its list of authorised firms.
Which funeral providers are not regulated?
According to the FCA, a number of firms failed to submit applications, had them refused, withdrawn them, or agreed to transfer customers to a new provider.
Sarah Coles, senior personal finance analyst at Hargreaves Lansdown points to three firms as being "particularly concerning" - Safe Hands Plans, which has been plunged into administration, and "Empathy and Unique, which the FCA has urged people not to take out a plan with."
Coles said: "Safe Hands Plans withdrew its application for authorisation in February and went into administration shortly after. Dignity Funeral Plans has agreed to provide funeral services for six months, as an interim solution, but there's bad news for every other customer: the administrators have warned them not to expect more than a fifth of their money back, because of the way money held in trust was managed.
To add insult to injury, Safe Hands customers are now in the sights of the scammers, hoping to cash in on their plight by offering an alternative plan with a fictitious firm. The FCA has asked Safe Hands customers to get in touch if anyone approaches them offering a funeral plan.
What do I do if my provider is not on the list?
A number of firms are still being assessed by the FCA, and the regulator says it does not mean that they won't be authorised when the regulations come into force in late July.
In total, there are 64 funeral plan providers in the UK, but only 24 have been approved. The majority of those that have not been approved are smaller businesses.
Customers of firms not on this list should contact their provider for more information on whether they are set to be approved by the FCA in the near future.
If a funeral provider is not regulated by the FCA, consumers will not be able to use the FSCS to claim compensation, potentially leaving them thousands of pounds out of pocket and without a funeral plan in place.
Coles added: "If you're considering buying a plan, it may well be worth waiting until the FCA is authorising the sector, and picking an authorised fund. That way you can be certain of its status, and the protection it gives you. If you already have a plan with any of the firms the FCA hasn't confirmed it is intending to authorise, get in touch to ask what's going on.
"Check whether they intend to apply for authorisation, and ask whether they can still deliver on your plan. It's also worth asking what your options are - in writing - and checking when you can expect to hear from them," she said.
You can check FCA's list for updates on which firms will be regulated and which ones have been rejected.
Do I need a pre-paid funeral plan?
A pre-paid funeral plan means you can plan and purchase your end of life service ahead of time, taking the financial and emotional pressure off your family. It covers many of the costs, such as a coffin, hearse and service.
The average cost of a funeral is almost £4,000, and one in five Brits now choose to take out a plan.
But it may not be suitable for everyone, so it is worth researching the available options, talking to friends or family about a funeral plan, or getting in touch with a regulated funeral provider to find out if it is a good choice for you.
A good first step is to set up a will. There are a number of ways of going about creating a will, including taking advantage of Free Wills Month.
Look After My Bills Newsletter
Get the best money-saving tips, tricks and deals sent straight to your inbox every week. Make sense of your money in partnership with The Money Edit.
Tom Higgins is a journalist covering all aspects of the financial world, from investing and sustainability to pensions and personal finance. He graduated from Goldsmiths, University of London in June 2020 and has since written online and in print for the Financial Times group, New Statesman media group, numerous trade magazines, and has worked with Bloomberg on social media projects. He has a deep interest in environmentalism, social change, and data-driven storytelling. He can be found tweeting at @tomhuwhig.