The trick to getting FREE Deliveroo delivery for 12 months
Fancy free Deliveroo deliveries for a year? If you have Amazon Prime, you can bag free takeaway deliveries for 12 months with just a few clicks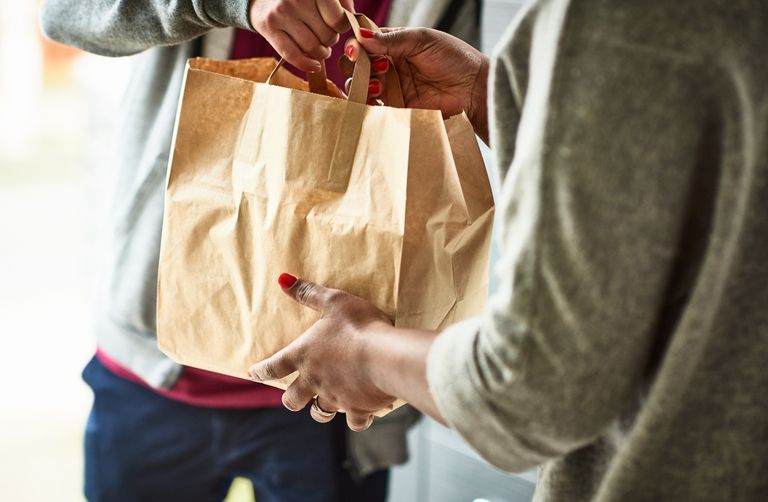 (Image credit: getty images)
Deliveroo and its rivals have changed the takeaway market. With just a few taps on your phone you can order food from thousands of restaurants and supermarkets to be delivered to your home in double-quick time.
But delivery fees can rack up quickly if you're a regular user.
However, a little known Amazon Prime membership benefit will get you a whole year's worth of free Deliveroo delivery - here's what you need to know.
How do I claim free Deliveroo Plus via Amazon Prime?
Both new and existing Amazon Prime subscribers can get free Deliveroo Plus for a year. According to data website Statista, there are around 12.6 million Amazon Prime users.
If you don't have Prime you can add it to a basic Amazon account for £7.99 a month or £79.99 a year. It includes free Amazon delivery and free Amazon Prime Video streaming as well as early access to the retailer's Lightning deals. You'll also benefit from Amazon Prime day, Amazon's annual two-day sale extravaganza which is exclusive to Prime members.
To get Deliveroo, download the app and set up an account on your phone.
To link the two, open your Deliveroo app, go to your account and click "Get Plus free with Amazon Prime", then click the blue box which says "Claim with Amazon Prime".
Login to your Amazon account on the next page, then allow Deliveroo access to your profile and Prime status. It then links your account and you're subscribed to Deliveroo Plus for free for 12 months.
Get the 30-day Prime trial for your free Deliveroo delivery
You can also get free Deliveroo Plus if you sign up for a free 30-day Prime trial. This makes it free for a month and you don't have to spend a penny on a Prime subscription. Just remember to cancel Prime if you do not intend to keep it.
When you cancel Prime at the end of the trial, your Deliveroo Plus subscription will end too.
What is Deliveroo Plus?
Deliveroo Plus is nothing new – it's been around since 2017 for orders over £10. It's a subscription membership plan where you pay a monthly fee in return for free food delivery.
Deliveroo Plus 'for a family' was introduced in February 2021, although it's now called Deliveroo Plus Silver (with the original plan now called Deliveroo Plus Gold).
At £3.49 a month (£41.88 a year), it's cheaper than the Gold plan (currently £7.99 a month). However, it only offers free delivery on orders of £25 or more – so you'll need a big appetite to take advantage if you are dining alone.
Deliveroo Plus members also benefit from 'exclusive restaurant offers'. But how many of these you'll have access to depends on how many participating restaurants there are in your area – it's a bit of a postcode lottery.
Can I get Deliveroo Plus for free if I have it already?
If you already pay for Deliveroo Plus, go to http://deliveroo.co.uk/amazon-prime and click on 'Claim with Amazon Prime.' After you've signed into your Deliveroo account, you'll be asked to confirm you want to switch plans.
You'll get Deliveroo Plus free for 12 months before being automatically switched back to paying for it as you were before.
What else do I need to know?
Free Deliveroo Plus will end after 12 months – there's no automatic renewal to worry about. But if you cancel your Prime membership before then, your Deliveroo Plus subscription will end too.
Only one Deliveroo account can get free Deliveroo Plus for each Amazon Prime subscription – you can't share it with anyone else.
Deliveroo Plus only waives delivery fees – you'll still be charged a service fee on orders.
With a minimum £25 spend, you'll need to be making some pretty big food orders to use Delivery Plus. Solo dwellers are unlikely to order such expensive takeaways so it's really only for hungry couples, and groups and families.
Saying that, it's free so if you have Amazon Prime already so it's a no-brainer to sign up anyway.
Emma Lunn is an award-winning freelance financial journalist who specialises in money and consumer affairs. She has more than 17 years' experience writing for national newspapers, trade and consumer magazines, and specialist websites. She has a particular interest in writing about property and mortgages, and enjoys explaining complex issues in an easy-to-understand way.