Divorce and money: new no fault divorce rules make it easier to separate
New divorce rules from 6 April will make it easier to split from your partner. Here's how to protect your finances when separating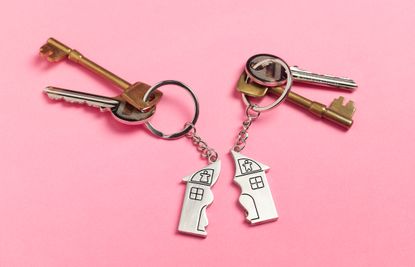 (Image credit: Getty)
Look After My Bills Newsletter
Get the best money-saving tips, tricks and deals sent straight to your inbox every week. Make sense of your money in partnership with The Money Edit.
Thank you for signing up to The Money Edit. You will receive a verification email shortly.
There was a problem. Please refresh the page and try again.
New 'no fault' divorce rules came into play on 6 April, making it easier for couples in England to seperate.
The new law means you do not have to cite a reason for ending your marriage or civil partnership. Previously couples had to accuse one of adultery, unreasonable behaviour, desertion or had to separate for at least two years if the decision to divorce is mutual or at least five years if only one person wants a divorce, to start legal proceedings.
But from now on, this is no longer the case. No-fault divorce already exists in Scotland, but blame rules will remain in force in Northern Ireland.
While divorce may become easier this year for many, understanding your finances - everything from mortgages, pensions to household bills is vital.
Divorce can be incredibly stressful and upsetting so it's important that you take care of your mental, physical and financial health. According to analysis from Handelsbanken Wealth & Asset Management, married people are on average £150,000 wealthier than divorced people. So, if you are splitting, you need to think about money and your long-term wealth.
Here's everything you need to think about when it comes to divorce and money.
1. Divorce and money: when to seek advice
Stress levels are likely to be heightened when you're going through a divorce, but it's important to keep a clear head and think about your finances too. Build a support team around you, including close friends, family and a therapist, and put money aside immediately for professional advice, says Menna Cule, financial planner at wealth manager Brewin Dolphin.
As the divorce process involves the division of assets, such as property, investments, pensions, it is important that you fully understand what you have, how much they are worth and what you are entitled to.
Seeking out a financial adviser who can help you draw up a list of joint and personal assets and valuations, can also make your solicitors appointments more cost effective because any advice you seek is based on accurate information.
2. Review your household budget when divorcing
Your household income, certainly initially, is likely to be significantly reduced while going through a divorce. It is essential that you take a look at your personal finances and day-to-day spending. Not only will this give you a deeper understanding of your financial situation, and that which you shared with your ex, but it will enable you to identify where cutbacks can be made. Create a new budget to track your incomings and outgoings. To get started, take a look at the budgeting tool from the government's Money Helper site.
3. Protect your credit score
You'll be surprised at how many financial products and agreements you share with your ex-partner from utility bills, to mortgage repayments and credit cards, so it's worth checking your credit report, says Louise Colley, Zurich UK's head of retail protection.
You can do it for free by using one of the main credit reference agencies: Experian, Equifax, and TransUnion. Your credit report lists all the financial agreements you have. Any shared agreements will show up and could impact your ability to borrow money in the future as any potential lender may look at both you and your ex's credit rating, even if you are long divorced and it's only you making the application for credit.
4. Cancel joint financial commitments
Now that you know exactly how many shared financial commitments you have, it's time to end them. Make sure that all joint credit cards and accounts are closed, paid off in full or at the very least changed to either your name or your former partner's, says Colley. An unscrupulous ex could go out on a spending spree, use your savings or run up debts to which you would be liable for which could seriously impact your future. Going forward make sure you open any accounts solely in your name.
Once you have closed or converted all shared accounts, get in contact with the credit reference agencies to request the financial link to your ex be removed from your report.
If you still have a mortgage which you are both named on, you need to try to maintain payments in the short term as you're both liable for the full amount. If you can't come to an agreement, or one party is struggling with payments, talk to the mortgage company. Your provider may allow you to pay interest-only for a period, or take a break while you sort something out, says Sarah Coles, senior personal finance analyst, Hargreaves Lansdown.
5. Update your Will when divorcing
Even with new no fault divorce laws coming in in April, which should bring an end to long drawn out proceedings, marital breakdowns can still take many months to resolve. If the worst were to happen to you, and you haven't changed your will - or written one altogether - your ex stands to get most, if not all of your assets. Make sure you update this as soon as possible to ensure that your wishes are followed.
Look After My Bills Newsletter
Get the best money-saving tips, tricks and deals sent straight to your inbox every week. Make sense of your money in partnership with The Money Edit.
Georgie is a multi award-winning financial broadcaster and journalist. She is a trusted voice on all matters personal finance and consumer affairs, hosting a number of money podcasts and appearing regularly on TV, radio and in print. Georgie speaks with both authority and personal experience. Before moving into money journalism, Georgie spent a decade traveling around the country as a BBC sports broadcaster, however a spinal injury changed that. Georgie's journey into and out of debt due to her injury sparked a deep interest in consumer rights, financial education and social mobility, which drives much of her work today.