Disney Plus deals that could save you £100 – how to cut the cost of your subscription
These Disney Plus deals could save you serious cash. You could even bag a full year of Disney Plus for free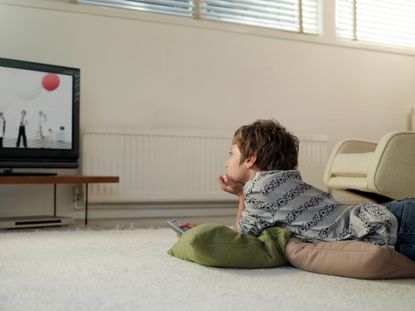 (Image credit: Getty images)
The best Disney Plus deals can cut the cost of entertainment at a time when millions are stopping subscription payments to combat the rising cost of living.
Disney Plus is one of the most popular streaming services - competing with the likes of Netflix and Amazon Prime.
It passed five million subscribers in the second half of 2021, according to Statica (opens in new tab) but that might not be the case anymore as the Office for National Statistics (opens in new tab) have also revealed 57% of Brits (around 26 million people) are spending less on non-essentials.
To make matters worse, Disney Plus has announced a price increase in its subscription model which will come into play from 8 December.
Currently the ad-free subscription costs £7.99 but will increase to £10.99. That's a £3 monthly increase, a £36 annual rise.
If you want to keep it at £7.99 you can with the new Disney Plus option which will let you stream with the addition of adverts.
The change comes after Netflix recently added an advert subscription to offer a cheaper option to its customers.
Cutting back on monthly bills is essential right now, but you might not have to miss out on some much-needed feel-good entertainment with these Disney Plus (opens in new tab) deals.
DISNEY PLUS DEALS
12 months free Disney Plus with Samsung Galaxy
Samsung is offering new and existing Galaxy customers up to a full year of Disney Plus, saving you the cost of nearly £100 for a year's subscription. You can opt for one of two offers: 6 months (opens in new tab) or 12 months (opens in new tab) free of Disney Plus with Samsung Boost (opens in new tab).
You can also get up to 12 months free of Disney+ if you purchase a Samsung Galaxy Tab S8 Series (opens in new tab) (T&C's apply).
You can get the offer in four simple steps:
Go onto the Samsung website (opens in new tab) and scan the QR code with your Samsung Galaxy device
Sign into your Samsung account.
This will take you directly to the Disney Plus website, where you will need to create a new Disney Plus account (steps will be given). To register they will ask for information such as your email, new password and payment method.
Once all your details are in, you can start streaming.
If you're a Samsung customer but are already paying full price for Disney Plus, then you can still take advantage of the offer. Still follow the steps with the QR code to generate your code.
Then, log on to your Disney Plus account and manage your subscription in settings by cancelling. (Do not delete your account, only cancel your subscription). Once you have cancelled, you can follow the steps above and get 6 or 12 months free as a returning Disney Plus customer.
Note, you won't get charged until your free period is over and you will get a text message 30 days before your offer is coming to an end. You can cancel at any time.
For 6 months free (opens in new tab) you have until 11 June 2023 to claim the offer and for 12 months free (opens in new tab), you have until 31 March to claim the offer.
Get 3 months Disney Plus for £8 with Tesco Clubcard
If you shop at Tesco, sign up for its loyalty scheme Tesco Clubcard. Among the hundreds of deals that Tesco is offering you can get 3 months of Disney Plus for £8 (opens in new tab).
That works out to be £2.66 for three months instead of £23.97, giving you a saving of £15.97.
You can opt for this offer multiple times. So, if you bag the £8 offer four times — to get a Disney Plus subscription for 12 months — you'll only actually be paying £32 for an annual subscription, compared to the usual annual subscription cost of £79.90 (saving you £47.90).
Here's how to get the offer.
Sign in (opens in new tab) to your Tesco Clubcard account and select the Disney Plus offer.
Once you've made your order you will get two emails, the second one will have your Reward Partner code. If you ordered on the app, the code will show in the 'My Rewards' section of the app. Codes can take up to 15 minutes to reach you.
If you're a new Disney Plus customer, all you have to do is click the link in the email you received and follow the instructions to activate your account, or you can go to www.disneyplus.com/clubcard (opens in new tab) and input your reward code.
If you're an existing Disney Plus customer, you need to go onto your Disney Plus account and in settings, cancel your subscription. Note, you do not need to delete your account, just cancel the subscription. After that, simply follow the instructions above.
Get up to 6 months free Disney Plus with O2
If you're a new O2 customer, you can add Disney Plus to your plan as an 'extra' and get up to 6 months free whether you're a new or existing Disney Plus subscriber. Depending on the tariff you go for will drive how many months you get free.
For example, if you opt for a 12 monthly pay monthly SIM with up to 5GB tariff, you get one month free of Disney Plus (worth £7.99). If you opt for the same 12-month deal with 6GB to 49GB data, you will get 3 months free (worth £23.97) and with a 50GB+ tariff, you get 6 months free of Disney Plus (worth £47.94).
Check the O2 website (opens in new tab) to see how many months of free Disney Plus you can get with your SIM-only deal.
After the free period, your account will automatically be charged the standard £7.99 monthly rate unless you cancel. If you are already with O2 and don't want to upgrade, you can simply go to My O2 — or call them on 202 — to add this offer as an extra.
If you're already an O2 customer, then with O2 priorities you can also take advantage of the £2 monthly discount it is offering on Disney Plus subscriptions. This takes the monthly cost down from £7.99 to £5.99 and gives you a saving of £24 a year. Your annual subscription cost falls from £95.88 to £71.88.
With the discount, you can still download any films or series on up to 10 devices and 4 users can watch at the same time on different screens.
As an O2 customer, you are only eligible if you are on a pay monthly refresh tariff or if you're on 12 or 18 months SIM only. To claim the offer you must go through O2 priorities and not directly through Disney Plus and you have to be a new Disney Plus customer. The offer ends on 31 December 2022.
Book a holiday to Disneyland Paris and get 12 months Disney+ free
Magic Holidays (opens in new tab) is offering a free 12-month subscription to Disney Plus when you book to go Disneyland Paris, saving you £79.90 if you were to pay annually and £95.88 if you were to pay the full monthly price.
The offer is only valid with package bookings. You can also grab 3 months free of Disney Plus with Disneyland Paris ticket bookings if you don't want to opt for a package. You can book on the Magic Holidays website (opens in new tab) with a deposit of £25 per person.
Pay for Disney Plus annually and save £15.98
Disney Plus costs £7.99 per month which adds up to £95.88 per year. But, if you opt for the annual subscription, Disney is offering 12 months for the price of 10, which costs £79.90 and saves you £15.98 (approximately 15%). You can sign up on the Disney Plus website (opens in new tab).
Get 10% credit on your Virgin Media Broadband bill
Whilst this offer (opens in new tab) doesn't cut the cost of your subscription, it gives you 10% credit back on your Virgin Media broadband bill. Stream is Virgin Media's streaming service but like no other.
It lets you pick what streaming services you want to subscribe to monthly and you can also subscribe to new ones or cancel monthly. This includes TV apps like ITV Hub and BBC Iplayer, and you can browse through them all together on one feed.
Vaishali graduated in journalism from Leeds University. She has gained experience writing local stories around Leeds and Leicester, which includes writing for a university publication and Leicester Mercury.
She has also done some marketing and copywriting for businesses.
When she is not writing about personal finance, Vaishali likes to travel and she's a foodie.