From Christmas savings cards to Secret Santa: 11 ways you can help pay for Christmas this year
Worried about a 'cost of Christmas crisis'? Use our top tips to make ends meet.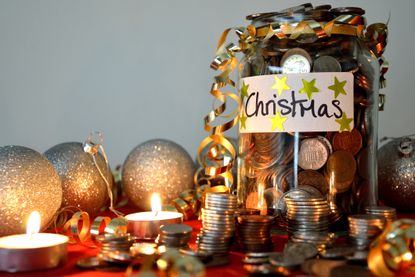 (Image credit: getty images)
Look After My Bills Newsletter
Get the best money-saving tips, tricks and deals sent straight to your inbox every week. Make sense of your money in partnership with The Money Edit.
Thank you for signing up to The Money Edit. You will receive a verification email shortly.
There was a problem. Please refresh the page and try again.
Schools have only just broken up for the summer holidays but cash strapped families are already concerned by the cost of Christmas – which is five months away.
With inflation at a 40 year high, energy bills set to go up again in the autumn and fears a typical food bill could go up by more than £450 in the next year, parenting website Mumsnet unsurprisingly found two in five of its users are worried about a 'Cost of Christmas Crisis'.
It found families are more likely to buy practical gifts this year rather than those on the 'wish list' and one in three will be cutting back on food bank donations over the festive season as they can't afford it.
Here's 11 things you can do right now to help save money for Christmas.
1. Start a Christmas gift cupboard
Spreading the cost over the next few months rather than slapping a Christmas spending splurge on your credit card makes financial sense.
There's no magic date to snap up the best bargains but with smaller gifts you can buy them when you see them. Bagging some stocking fillers on a '3 for 2' deal in the supermarket can save money and spread out the cost.
Pop anything you buy into a 'Christmas' cupboard or drawer as well as anything you've been given and could 're-gift'. Don't feel guilty – it's better for your pocket and the environment!
Just make sure you don't hand the gift back to the same person who gave it to you in the first place!
2. Have the 'Christmas chat'
If you've fallen into the habit of buying presents for all your friends' kids each year or got a big family to buy for with all the adults exchanging presents - why not give them a call and suggest you stop giving gifts this year. It's likely the other parents are relieved as we all tackle the rising cost of living.
Sorting it out early means you've instantly got more in your Christmas budget and you can avoid the awkward situation of not having a gift for someone already forked out on one for you.
If you've got a big family why not agree to do a 'Secret Santa' where everyone buys one gift, you can all get one fancier gift each instead of spreading your budget across several cheaper gifts.
3. Check for voucher codes at the till
If you're buying online and spot a 'discount code' box by the checkout – always spend five minutes hunting around for a voucher code to save at the checkout.
You can use voucher codes sites or download Pouch or Honey – both sit on your browser and automatically trawl for voucher codes for you flagging potential discounts for the shopping site you're on.
4. Supermarket savings schemes
Most supermarkets run savings schemes where you can qualify for a Christmas bonus – providing you've paid in by certain date.
With Iceland's version you earn £1 for every £20 paid in and you can bag an extra £15 bonus if you have at least £100 on your savings card by 31st August – which is paid on 24th November. Bonus card holders get regular exclusive discounts too – which can be as much as half price on some items.
With Asda's Christmas Savings Card you can put money on your card all year round and use it online or in store – and you get a Christmas bonus in November.
Depending on how much you've saved - this can be up to £15 if you stick £280 on the card by 5pm on 13 November.
5. Don't wait for Black Friday
This year it's on 25 November – but while waiting for Black Friday may sound like the best way to bag a bargain – Which? research found a massive 99.5% of advertised deals are actually cheaper at other times of the year.
Before you buy - always use price comparison sites like Pricerunner or Idealo for online purchases and factor in any delivery charges.
6. Find out when the Christmas sales start
Check the Christmas sales predictor page at MoneySavingExpert for the latest news on when deals and discounts will be on.
Last year it predicted 70 deals across the top retailers and got 76% of them right. Too early yet for this year but check back regularly or check its deals and vouchers page.
7. How to pay the cheapest price on Amazon
Prices can go up and down on Amazon – if you spot what you want - always use Amazon's free price tracker tool to check you are paying the best price. It tracks prices throughout the year and you can sign up for free price alerts if you want to know the best time to buy something.
Don't get caught paying delivery charges - unless you're signed up to Amazon Prime or your basket tops the £20 free delivery option. If you're just shy of the £20 free delivery option, use Amazon's Super Saver Delivery Tool to hunt for small cheap 'filler' items to bump up the value of your basket.
Put in the amount you're short by – even just 49p - and up comes a whole list of items you can pop in your basket from a pot noodle to rubber bands for around 50p. I once bought a random washer for a shower for 50p just to bump up my basket and save £5 on delivery.
8. Swap loyalty points for presents
Cash in loyalty points or pay for presents with gift cards you may have kicking around in your purse.
You can swap Tesco Clubcard points for up to three times their value for annual memberships to English Heritage or the RHS which can make a great present or even give family tickets for days out like the Eden Project, theme parks and or Zoos.
9. Earn as you spend
Use a cashback credit or debit card to pay for Christmas shopping – but just make sure you can clear the bill or any cashback will be wiped out with interest.
The American Express Platinum Cashback Everyday credit card pays 5% on spending for the first three months, (up to £100), and if you've got a Chase bank account you can earn 1% on debit card spending.
10. Save your change
Turn pennies into pounds. Banks like Halifax and Lloyds make it easy with a 'Save The Change' option. You can opt to have debit card spending rounded up to the nearest pound and 'change' swept into your savings. So say you spend £1.87, 13p gets saved. Nationwide's version is 'Round-Ups' and works in a similar way.
11. Don't dismiss budget stores
Check out budget stores to stock up on everything from cards and wrapping to inexpensive gifts.
Homesense sell brand names with up to 60% off and you can find everything from furniture to clocks, crockery and toys here. Part of the TK Maxx group so quality stuff but discounted as it's end of line or discontinued.
Wilko is great value for homeware, stationary and toiletries and Flying Tiger Copenhagen is an 'Aladdin's cave' for inexpensive quirky gifts. Save on cards and wrapping at Card Factory.
Look After My Bills Newsletter
Get the best money-saving tips, tricks and deals sent straight to your inbox every week. Make sense of your money in partnership with The Money Edit.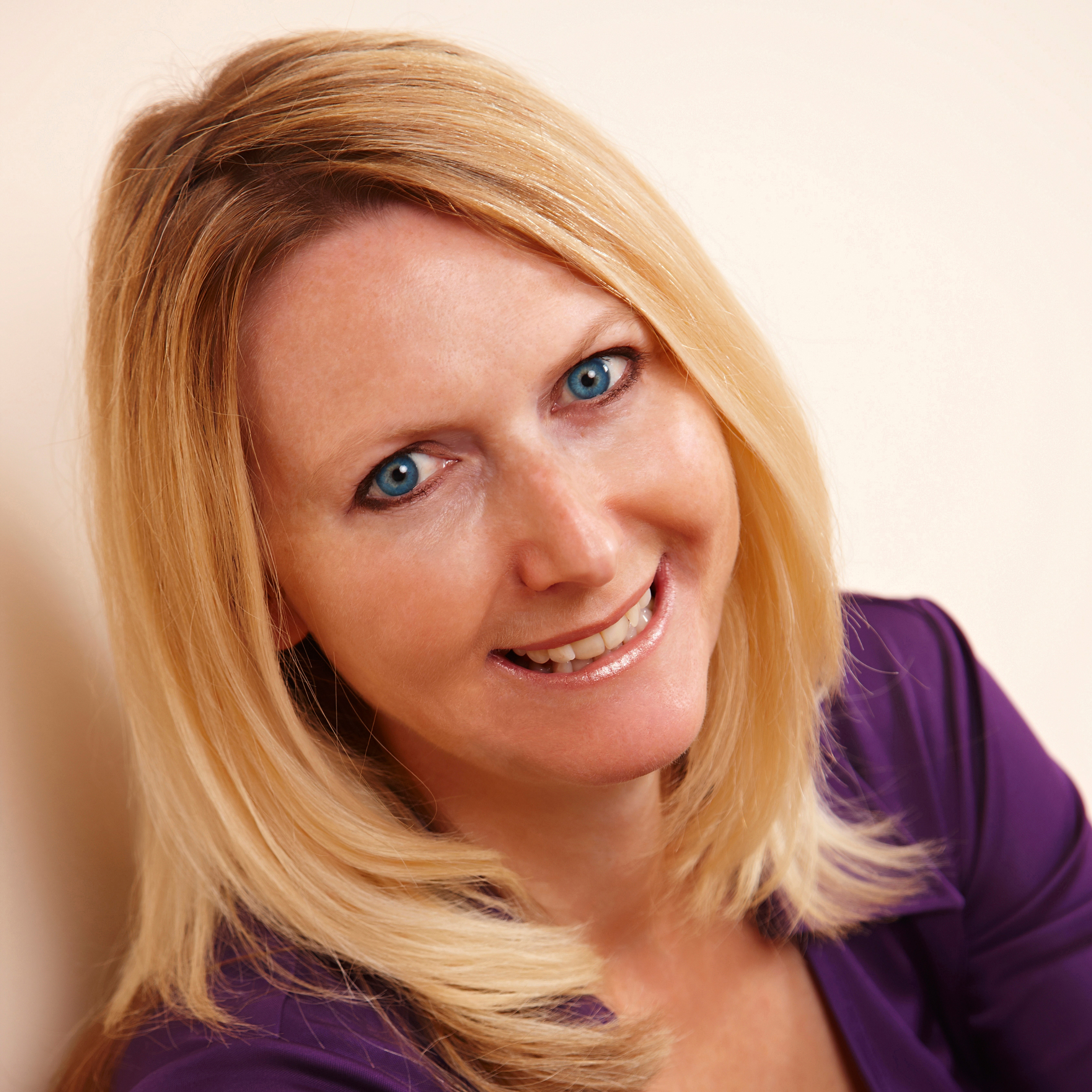 Sue Hayward is a personal finance and consumer journalist, broadcaster and author who regularly chats on TV and Radio on ways to get more power for your pound. Sue's written for a wide range of publications including the Guardian, i Paper, Good Housekeeping, Lovemoney and My Weekly. Cats, cheese and travel are Sue's passions away from her desk!