£100 contactless card limit: everything you need to know
The contactless card limit has risen from £45 to £100. We explain what you need to do if you're concerned about fraud.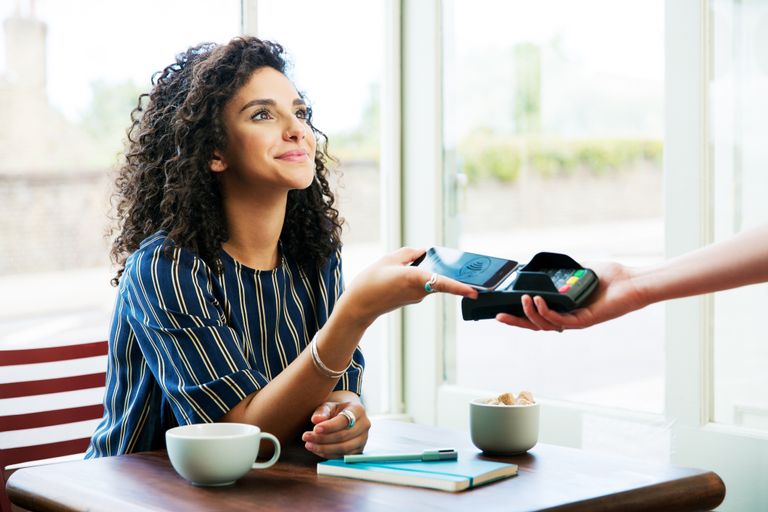 (Image credit: Getty)
The contactless card limit has risen from £45 to £100 making it easier for shoppers to pay for goods - without the need to touch the pin pad.
The use of debit card payments using contactless increased during the pandemic: 60% of transactions in September 2020 used contactless compared to 40% in 2019, according to the Treasury. People automatically reduced their handling of cash and cards over concerns about how Covid was transmitted.
Some businesses will still need to roll out changes to their tech, while others, like the Post Office, have chosen not to adopt the new limit.
Here's everything you need to know about the new contactless limit and how to keep your money safe.
The contactless card limit: fraud concerns
Although the new £100 limit is convenient, some experts have raised a red flag and warned that the new limit will make contactless cards more of a target for fraudsters. Until now, contactless fraud has remained relatively low despite our increased use, according to UK Finance. The £16m lost in 2020 is a fraction of the £574.2m lost to card scams.
Now if someone steals your card they could enjoy a quick flash of spending at £100 a time without needing any verification.
The higher limit could also encourage 'tap-happy' people to spend more than they can afford and leave them unable to keep up with their potentially receipt-free spending.
Others argue that the change is more in line with contactless payments through Apple Pay and Google Pay that are not subject to any limit.
How to set a spending limit on your contactless card
Decide what makes you feel safe and see what options your bank offers.
Customers of Bank of Scotland (opens in new tab), Halifax and Lloyds (opens in new tab) are able to set their own contactless card limit between £30 and £95 in £5 increments if they do not want the standard rise to £100. This can be done via the app, over the phone or in the branch as long as they are signed up to internet banking.
Starling Bank (opens in new tab)customers can also choose their own contactless payment limit using the flexible in-app slider (opens in new tab). The limit can be decreased from £100 in £10 increments right down to zero if you wish.
Barclays customers don't currently have the option to set their own contactless limits, but they can set spend limits across all their transactions, which includes contactless transactions. The bank also offers the option of a non-contactless card (opens in new tab).
Nationwide Building Society customers can now turn off the contactless function via the app, online or in branch and request a non-contactless card if preferred.
TSB customers are not allowed to lower the new £100 limit, but they can choose to have a non-contactless card instead. TSB says that if you do use a contactless card, you will be occasionally prompted to enter your pin as a security measure.
Santander says it is working on offering customers the option to lower contactless limits. In the meantime, Mastercard customers can turn off the contactless functionality on their cards by choosing to 'block contactless' in mobile banking. Non-contactless cards are also available to customers on request.
Monzo and HSBC will not be enabling customers to lower their contactless limit. HSBC customers can request a non-contactless card. Meanwhile, Monzo customers cannot - if they are concerned about fraudulent activity they can freeze their card instantly via the Monzo app.
Katie is staff writer at The Money Edit. She was the former staff writer at The Times and The Sunday Times. Her experience includes writing about personal finance, culture, travel and interviews celebrities. Her investigative work on financial abuse resulted in a number of mortgage prisoners being set free - and a nomination for the Best Personal Finance Story of the Year in the Headlinemoney awards 2021.