Consumer rights - your returns, refunds, faulty goods, sales and delivery rights explained
The essential consumer rights you need to know to get your money back if something goes wrong.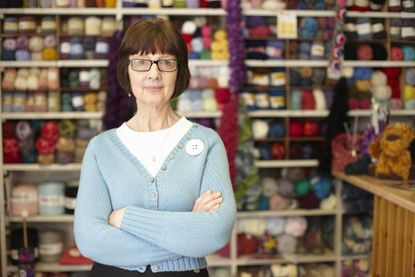 (Image credit: Getty images)
Knowing your consumer rights before buying can ensure you're not left out of pocket if anything goes wrong.
If you snap up a coffee maker while sales shopping only to find it won't work, order a jumper online that's two sizes too big when it arrives, or spend days waiting for a delivery that never arrives - your consumer rights can help.
Here we explain your essential consumer rights and how to get your money back if something goes wrong.
Your consumer rights
You return rights at a glance
Swipe to scroll horizontally
| Header Cell - Column 0 | Online | High street |
| --- | --- | --- |
| Change your mind | Yes you can return most online purchases for a refund. You have to let the retailer know within 14 days of delivery and you have a further 14 days to return it | No automatic right to return an unwanted purchase - you're reliant on the stores returns policy |
| Faulty | Yes you can return any faulty purchase for a refund, repair or replacement. | Yes you can return any faulty purchase for a refund, repair or replacement. |
Return rights - shopping online
Buying online, along with a phone or mail order gives you more rights than shopping on the high street. It often means a no-quibble refund if you want to send purchases back.
This comes under the Consumer Contracts Regulations 2013, meaning you have 14 days after delivery to tell the retailer you've changed your mind.
You then have another 14 days to return the unwanted items.
some retailers may give you longer than this - and any extended returns policy – which can be from 30 – 60 days should be made clear.
There are a few exclusions with online returns – when you can't simply change your mind and get your money back. This includes:
Personalised products
Perishable goods for example a food hamper
CDs, DVDs and software
Hygiene products
But if there's a fault with these products or they arrive damaged, you are entitled to a refund.
When it comes to who foots the bill for the return postage – it's worth checking before you buy and this should be made clear on the retailer's website.
In many cases, a prepaid returns label may be included with your delivery or you may be able to download one online.
Some stores including Next and Hollister do charge a small fee for returns.
Return rights - shopping on the high street
When you shop on the high street - or buy from any brick-and-mortar store including garden centres and small independent stores - you don't have an automatic right to a refund simply because you change your mind.
If you snap up something but later regret it – under consumer law, you don't have the right to a refund. But often big stores offer more generous returns policies and will often exchange or refund items -usually up to around 30 days after purchase - even if there's nothing wrong with them.
The usual rule is that they must be unused and in their original wrapping. As this is a goodwill gesture – some stores may expect to see the original till receipt before dishing out a refund – while others may exchange or offer you a gift card providing the item has their label and branding.
When it comes to Christmas - lots of stores usually further extend any goodwill returns policies and will give refunds on unwanted gifts providing you have a gift receipt.
Returning faulty goods
If you buy something that won't work or develops a fault you can get your money back under the Consumer Rights Act.
This bit of legislation lays out your shopping rights and means items sold should be as described, fit for purpose and of satisfactory quality.
"If the goods you buy don't fit into these categories you can seek a refund, replacement or repair depending on when things go wrong", says consumer expert Martyn James.
If a fault occurs within the first 30 days you can head back to the store or contact the online retailer with proof of purchase and ask for a refund or replacement.
If the fault occurs beyond 30 days but within six months – you should tackle the retailer and ask for a repair or replacement. Once again you'll usually need proof of purchase which could be your original till receipt or bank or credit card statement.
Some stores may still offer a refund at this stage – but, this is on a goodwill basis – as once you've had the item for over 30 days there's no automatic guarantee of a refund.
From six months up to a maximum of six years – you've still got rights – this means a repair or exchange if faults develop, however in this case you'll usually need to prove that any fault was inherent from the start.
What if a store goes bust?
If a company falls into administration or goes bust and you don't get your goods - you may still be able to get a refund depending on how you paid.
If the item you buy costs between £100 - £30,000 and you pay by credit card – even if you only put a small deposit on the card – you can ask your credit card company for a refund.
This is called making a section 75 claim and is legally enshrined in law as the rules come under the Consumer Credit Act.
You can also ask your bank for a refund under the chargeback scheme if you paid by debit card or used your credit card for items up to £100.
Chargeback is a voluntary arrangement between Visa, Mastercard and American Express. It means your bank or card provider can reverse the transaction with the retailer's bank to get your money back.
Late and missing deliveries
If you've ordered something and the promised delivery doesn't turn up – you should always chase the retailer.
You only need to contact the courier company if you get one of those 'missed delivery' cards and need to reschedule a delivery slot.
Delivery is always the retailer's responsibility – simply because you paid them for the product - so under consumer law, your 'contract' is with them.
So don't be fobbed off if they suggest you battle it out with the courier company regarding missing parcels.
"You are entitled to expect your goods to be delivered on the agreed date that you were given when your order was placed. If no date was given or agreed, the trader must get your purchases to you within 30 days of the order being placed", says Martyn James.
"If this does not happen, you are entitled to a full refund and if you paid a supplement for a specified time or date of delivery, you could ask for this back".
These rules come under the Consumer Contracts Regulations 2013 – previously known as the Distance Selling Regulations.
When ordering - lots of websites offer you the chance to choose a 'safe place' for the courier to leave your parcel if you're not in.
Avoid doing this if you can - as if you suggest your front garden or porch and the parcel is pinched – you may have a job getting a refund.
Shopping in the sales: what are your rights?
When you buy in the sales – whether that's Black Friday, Boxing Day, or any other sale event - you've got exactly the same set of rights as if you'd paid full price.
This means what you buy must be as described, fit for purpose and of satisfactory quality.
Related articles
Sue Hayward is a personal finance and consumer journalist, broadcaster and author who regularly chats on TV and Radio on ways to get more power for your pound. Sue's written for a wide range of publications including the Guardian, i Paper, Good Housekeeping, Lovemoney and My Weekly. Cats, cheese and travel are Sue's passions away from her desk!