Comping: the free hobby that can bag you big prizes
Comping turns entering competitions into a hobby that can bag you big prizes like an all-expenses trip to New York, £500 in Sainsbury's vouchers and movie premiere tickets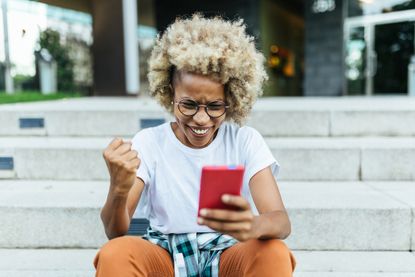 (Image credit: Getty images)
Look After My Bills Newsletter
Get the best money-saving tips, tricks and deals sent straight to your inbox every week. Make sense of your money in partnership with The Money Edit.
Thank you for signing up to The Money Edit. You will receive a verification email shortly.
There was a problem. Please refresh the page and try again.
If you fancy a free holiday, tickets to gigs and festivals, or even simple vouchers to spend at your favourite shop, then you might want to consider comping.
Money is tight at the moment, with inflation at its highest level in over 40 years, and bills rising on everything from energy and mortgages to phone and broadband.
But that doesn't necessarily mean you need to miss out on some lovely goodies, particularly if you can pick them up without having to spend a penny to obtain them.
So what is comping? And how can you make a success of it?
Comping for beginners
What is comping?
Comping is a straightforward idea, where you enter hundreds ‒ or even thousands ‒ of free competitions in the hopes of bagging some big prizes.
Many of us enter the odd competition here and there, but because we do so infrequently we rarely end up landing one of the headline prizes on offer.
Comping is a bit more committed than that, involving you entering vastly more competitions in the probability that eventually you will end up being a big winner.
Advocates of comping argue that it's a free hobby which can result in all sorts of prizes, large and small, though it will take some effort.
Holidays, gig tickets, supermarket vouchers ‒ what you can win from comping
Tom Boulet, marketing manager of Fizzbox.com, says he was previously "slightly addicted" to comping, and picked up a host of big prizes including £500 in Sainsbury's vouchers, tickets to see bands like Placebo and Black Rebel Motorcycle Club, as well as flights to Amsterdam.
"I started around 2009, entering competitions on my laptop while watching TV," he explains. "I found it a relaxing activity which involved minimal effort and often provided me with fun prizes."
Fellow comper Chris Treloar says his biggest was an all-expenses trip to New York City, which included flights, a five-star hotel, spending money and even journeys by limousine.
To enter he had to pose for a photo at the Samsung stand in the Westfield Stratford shopping centre, and then upload it to Instagram or Twitter and tag it #AlphaTokyoNYC.
He explains: "I knew hardly anyone would enter, as Samsung was only running the competition over one weekend and hashtagging wasn't as common in 2014 as it is now. I gave a very valid reason for why we'd love to win - my now-wife had a trip cancelled the previous year due to hurricanes. I posed in the photo, giving my best 'blue steel' too - gotta give them a photo they're able to use as a promotional item right?"
Treloar's most recent win was through a live feed on TikTok by Zavvi. "They had several cool Star Wars prizes, one was for someone who shared their order number in the live chat. I was the only person who shared an order number. You really can make your luck sometimes!"
Comping: how to find competitions to enter
If the key to comping is entering lots of competitions, then the first task is going to be finding competitions to enter. So how do you go about doing it?
Boulet says that using competition directories, like Loquax.co.uk, is a great timesaver since users list the latest competitions ‒ and often the answers too.
Di Coke, an experienced comper who runs the SuperLucky.me competition blog, says that it pays to be somewhat discerning and focus on the businesses and brands from whom you'd most like to win a prize. Then by following them on social media, you're well-placed to enter any competitions that arise.
She explains: "Think of what you want to win, and then follow the companies yourself, rather than using listing sites. Enter competitions with brands you know and trust, not those who are passing your info on to 100 other companies. It's really easy to just do a search for competitions on Google and end up finding ones where you have to share lots of info about yourself."
This focus on the prizes first is also advocated by Treloar, who points to his success with movie premiere tickets.
"When Anchorman 2 came out I knew I had to be there, so I tracked down a competition via The Metro newspaper and 24 hours later I was on my way to see Papa Burgundy." He followed the same approach to nab tickets to the opening ceremony for the 2012 Olympic Games.
Coke points out that many of us are ignoring potential competitions all the time, like the competitions advertised on items you might pick up at the supermarket, like drinks, crisps and even loo rolls.
"Most people who buy the product won't even enter the competition," she says, noting that you will often have to share the receipt or a code from the packaging.
How to win big from comping
So it's possible to land some big prizes from comping, but how do you go about making a success of it?
One important factor that you will have to accept from the outset is that there will be effort involved ‒ you're playing the probabilities, so the more competitions you enter, the better your chances of winning something.
It's important not to underestimate how many competitions you will have to enter to win. Boulet says: "I explained this trick to someone once, they spent an hour entering them on a Saturday, then gave up as they didn't instantly win anything. The reality is I would do this for 30 minutes in the evening each day while watching TV, it wasn't difficult and each month I won numerous prizes."
However, luck is going to play a part in your results from comping. It's possible to put in time entering all sorts of competitions and not end up with anything.
It can also be useful to be smart when picking out exactly which competitions to enter. He says: "While the holiday competitions always look exciting, they commonly have a similar chance level to winning the lottery. In contrast, some of the smaller competitions, or competitions with smaller brands, might have a much higher chance of winning with fewer people entering."
This is echoed by Coke, who says that she likes to look for smaller competitions from local businesses, while she points out that it can be useful to focus on particular types of prizes at different times of the year.
She says: "At this time of year, I like to try to enter competitions for alcoholic prizes. It might be for me, but I can also use the prizes as presents for loved ones."
It's also important to bear in mind that generally, prizes are non-transferable. As a result, there's little point in entering competitions where you don't want the prize.
While some competitions will simply be down to the luck of the draw, on other occasions you will need to be a little creative with your entry. And that means standing out from the crowd.
Coke says: "When I first started it might be that you had to design a postcard that stood out, but today it might be a video or a photo. However, it's still the same sort of thing, you need to stand out. Even if the people running the competition say the winner is chosen at random, it can still pay to put the effort in."
The downsides of comping
There are certain hazards to be aware of if you're going to have a go at comping.
First and foremost, you need to accept that to make a success of it, you will have to devote some time towards it regularly. Coke suggests that ideally, you need to be doing something to do with comping every day, even if it's only entering a couple of competitions on social media.
There can be repercussions from entering so many competitions. Boulet argues that it pays to set up a separate email address for competitions, which you can then check daily since otherwise you will be "bombarded with spam".
Compers can also be at risk from scammers, either running fake competitions or who pose as legitimate businesses and say that you have won, in a bid to get you to share personal info.
Coke says that it can be difficult to tell the difference between genuine messages from competition organisers and those from scammers impersonating them.
"It can put people off entering competitions, and it takes a while to get used to the fact that the scams are part of it. But you will get savvy to it, and work out how to spot the signs that something is a bit off.
"95% of competitions are genuine; unfortunately it's the fake ones that get the publicity. But comping can be a wonderful and free hobby too."
Look After My Bills Newsletter
Get the best money-saving tips, tricks and deals sent straight to your inbox every week. Make sense of your money in partnership with The Money Edit.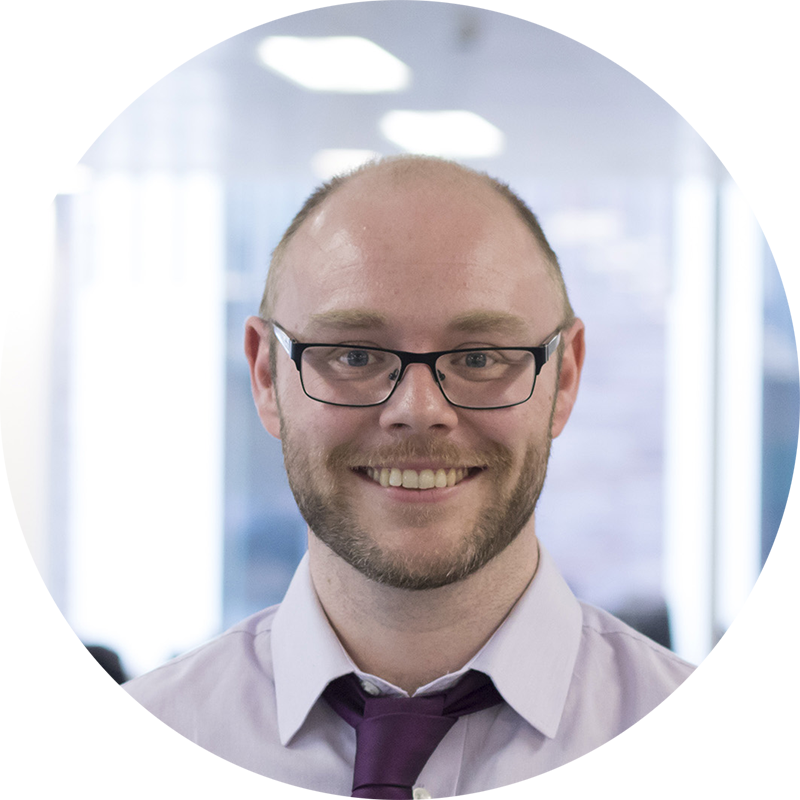 John Fitzsimons has been writing about finance since 2007, and is a former editor of Mortgage Solutions and loveMONEY. Since going freelance in 2016 he has written for publications including The Sunday Times, The Mirror, The Sun, The Daily Mail and Forbes, and is committed to helping readers make more informed decisions about their money.