Clean Heat Grant - £7,000 to replace your gas boiler
A new Clean Heat Grant from the government is set to come into play next year, to install an eco-heat pump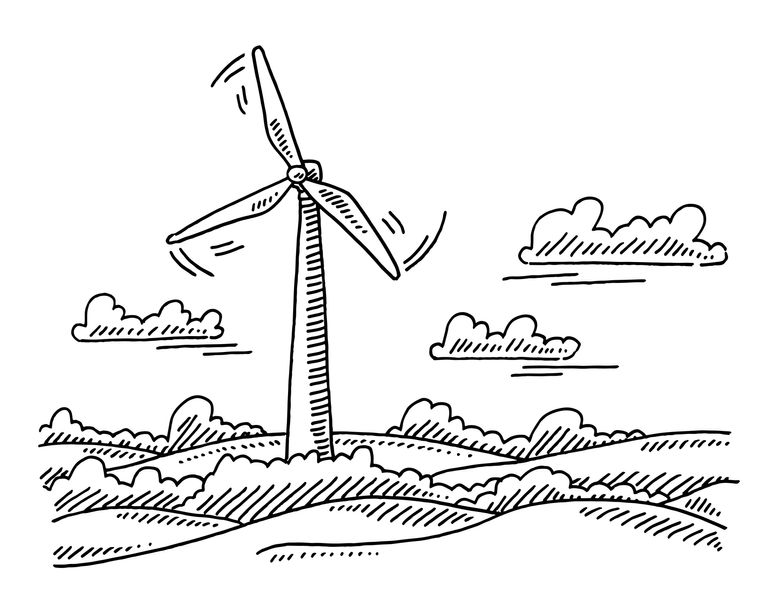 (Image credit: getty images)
By Katie Binns
A new Clean Heat Grant from the government is set to come into play next year, giving you £7,000 to replace your gas boiler.
The aim is to help everyone decarbonise their homes by ditching fossil fuel guzzling boilers, which will also help reduce heating bills.
The scheme, which is a follow up from the Green Homes Grant, will launch in April 2022. Here's everything you need to know about the new Clean Heat Grant and why gas boilers will eventually be banned.
What does a Clean Heat Grant mean for a gas boilers ban? How much will a replacement cost?
Gas boilers could be banned from 2035 to make homes more eco-friendly and halt climate change.
But, replacing boilers with heat pumps could cost on average £10,000, which more than half of consumers say they can not afford. There is the hope that this price can be halved if manufacturers make more of them. With a grant on top, the cost of an eco-heat pump could be lowered to £1,500 - more in line with the price of some boilers.
What is an eco-heat pump?
Heat pumps transfer a source of heat or warmth from one place to another. For example, heat from the soil in the garden to the hot-water system in the house. Compared to a boiler, a heat pump only uses a small amount of electricity - often achieving a 200%-600% efficiency rate because the amount of heat produced is higher than the energy used. Plus, more than half of UK electricity is already low carbon.
Currently, around 35,000 heat pumps are installed every year. The government aims to fit 600,000 heat pumps a year by 2028.
What are the advantages of an eco-heat pump?
The eco-heat pump will cut the UK's greenhouse gas emissions. At present, about 25 million homes in the UK are heated by natural gas. This household energy use accounts for 15% of the country's greenhouse gas emissions.
As well as the obvious benefit to the planet, an eco-heat pump will reduce your energy bills. A four-bedroom house, for example, could expect to save £1,300 on their heating bills, according to tradesperson platform Rated People.
What are the disadvantages of an eco-heat pump?
Installing a heat pump is currently expensive and disruptive. Your home needs to find space for a hot water cylinder and may need bigger radiators and overall better insulation.
What about hydrogen-ready boilers?
The hydrogen-ready boiler is a cheaper alternative to the eco-heat pump, costing around £2,000. It is also less disruptive to install than the eco-heat pump and can be slotted into the same space as an old gas boiler.
Although there are concerns that the hydrogen-ready boiler may never deliver any actual carbon saving. That's because this type of new boiler needs hydrogen from low carbon sources to be available in the local grid and there are still issues about the practicality and cost of this.
How does the Clean Heat Grant work?
The Clean Heat Grant is a follow-up to the Green Homes Grant, a £1.5bn scheme to decarbonise homes that was scrapped in March after six months due to a low take-up.
The original scheme was due to run for two years and offer people grants of up to £4,000. The revamped scheme is set to offer grants starting from £7,000 and run for three years from April 2022.
The government expects to announce the new scheme ahead of the Cop26 climate change conference in Glasgow, held from October 31 to November 12.
Who will be eligible for the Clean Heat Grant?
Details are yet to be announced but the criteria for the one-off cash payment will likely include 'minimum insulation requirements' and could also be widened to allow larger, commercial buildings to qualify.
Consumer rights expert Martyn James, emphasises there are a number of additional costs to phasing out of gas. "Not only the cost of purchasing and replacing the boiler itself. There's also the higher cost of heating a property on electricity and the practicalities of making these changes in older properties or in communal housing."
He adds: "The scheme has a time limit on it too, so people should be aware that they'll need to get in quick. The people who are most likely to need help are often the ones who don't find out about them in time."