Reforms to child maintenance to support domestic abuse victims
Mothers will be protected from having direct contact with abusive ex-partners when claiming child maintenance payments under new reforms - we explain the changes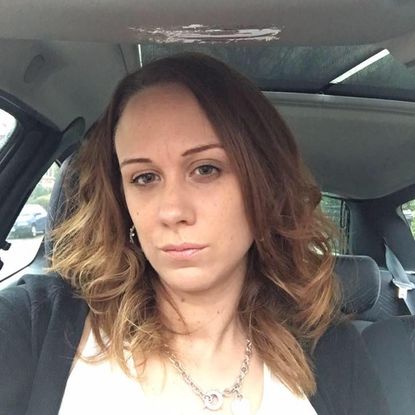 (Image credit: Lorna McNamara)
Look After My Bills Newsletter
Get the best money-saving tips, tricks and deals sent straight to your inbox every week. Make sense of your money in partnership with The Money Edit.
Thank you for signing up to The Money Edit. You will receive a verification email shortly.
There was a problem. Please refresh the page and try again.
Mothers will be protected from having direct contact with abusive ex-partners when claiming child maintenance payments under new reforms.
Parents using the Child Maintenance Service (CMS) will be allowed to opt for the collect and pay system, which passes payments from one parent to the other, without the consent of an abusive ex-partner. It means mothers will not have to deal with the direct payment system, where a parent pays the other parent directly.
The Department for Work and Pensions (DWP), which is responsible for the CMS, said this will stop perpetrators from using child maintenance as a form of financial abuse and control.
The CMS will also have new powers to report suspected cases of financial coercion to the Crown Prosecution Service.
Other reforms include enhanced domestic abuse training and the removal of the requirement to report domestic abuse to qualify for the waiving of the £20 administrative fee: research has shown that many survivors do not report domestic abuse, often due to fears for their safety.
The service will also pilot single-named caseworkers for complex domestic abuse cases that will help ensure survivors are not having to continually retell their experiences of domestic abuse to different call handlers.
How reforms to the child maintenance service will help women
For thousands of mothers, it's the change they've been waiting for. The Money Edit has spoken to two women who are scared to ask abusive ex-partners for child support and feel at risk due to poor experience with the CMS.
Rachel* says she has repeatedly asked the CMS to make notes on her file since 2012 after her ex was sent to prison for the violence she experienced at his hands.
"Although there is a strict seven-year non-molestation order in place due to the severity of what he did, the CMS allowed him to go to Direct Pay [where a parent pays the other parent directly] even though I begged them to stay with Collect and Pay [where the CMS passes payments from one parent to the other]", she says. "He repeats the same pattern of refusing to pay, then paying enough when it goes to court and then not paying again. I am always explaining to each new person my worry that my claim will anger my ex further and the risk of violence."
Another mother, Lucy*, says her experience of the CMS has left her fearing for her safety.
"My daughter and I have moved 10 times to escape my ex-partner and there are injunctions and Maracs (Multi-Agency Risk Assessment Conferences used by public services to help those at risk from the most serious levels of violence) in place. Yet they always tell me to communicate directly with him, allowed him to go to Direct Pay and told me to just be grateful for what I receive as if I moved to Collect and Pay it takes ages [to get maintenance payments]. It's a joke of service with no protection for us," she explains.
Financial abuse happens when one person takes control of a partner's access to money. Examples include denying them the use of their own account or a joint account, putting debts in their name, or stopping or delaying child maintenance payments. Two in five adults suffer financial abuse - we explain where to get help.
The reforms to child maintenance come after the publication of a government review into CMS support for parents who had experienced domestic abuse was delayed by nine months. The delay was condemned by Labour minister Jess Philips as "putting lives at risk".
The service had already failed to adopt urgent recommendations to procedures and staff training made by a domestic homicide review (DHR) in 2019 and a coroner's report in August 2021 after both reviews concluded the CMS's failings has led to the brutal murder in 2017 of Emma Day, a mother-of-two, fuelled by arguments over child maintenance.
Minister for Work and Pensions Viscount Younger of Leckie said: "Domestic abuse is an abhorrent crime and we are doing everything in our power to support survivors to make child maintenance claims safely and without fear. We have strengthened the ways in which the Child Maintenance Service can support survivors in making a maintenance claim safely."
Lorna McNamara, the sister of Ms Day, said: "Over the last five years this process has felt neverending at times. But I'm pleased - I can see how the recommendations are linked to the failings they made with Emma."
Experts say more could be done. Dr Nicola Sharp-Jeffs, CEO and founder of Surviving Economic Abuse (SEA) said: "It is disappointing to find no mention of exempting domestic abuse survivors from the 4% charge applied to parents receiving payments via Collect and Pay - for many survivors, it is too dangerous to arrange payments with the other parent directly and this charge clearly penalises them for using their only safe option. We call for these charges to be removed."
She adds: "There is also little in the review that sets out how the CMS will ensure perpetrators do not get away with non-payment or delayed payment, denying survivors and their children the economic resources they need to rebuild their lives. The CMS offers a lifeline to economic abuse survivors but the failure to collect money consistently allows perpetrators to continue to economically abuse and coercively control victim-survivors."
*Names have been changed to protect identities
Read more
Look After My Bills Newsletter
Get the best money-saving tips, tricks and deals sent straight to your inbox every week. Make sense of your money in partnership with The Money Edit.
Katie is staff writer at The Money Edit. She was the former staff writer at The Times and The Sunday Times. Her experience includes writing about personal finance, culture, travel and interviews celebrities. Her investigative work on financial abuse resulted in a number of mortgage prisoners being set free - and a nomination for the Best Personal Finance Story of the Year in the Headlinemoney awards 2021.