How to get cheap theatre tickets: Official London Theatre Sale and more money-saving tips
Here is how to snap up cheap theatre tickets for popular shows from as little as £10 - and even a trick to get tickets for £1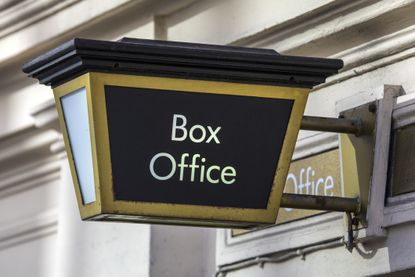 (Image credit: Getty images)
Going to a show might seem like a luxury with some seats going for over £100 a pop in the West End – but there are cheap theatre tickets out there if you know where to look.
A trip to the theatre is a treat. But the most popular shows can come with a hefty price tag - if you can get hold of tickets at all.
The good news is there are ways to cut costs and make it a cheaper night out.
How can I get cheap theatre tickets?
Official London Theatre Sale
The annual Official London Theatre Sale opens its doors at 10am on Tuesday 6 December, when 200,000 discounted theatre tickets will go on sale for 40 of the West End's top musicals and shows.
You can book online at the Official London Theatre Sale or via the TKTS booth in London's Leicester Square. Tickets will be limited to a maximum of ten per performance.
Mastercard holders can get priority booking on tickets right now up until 7.59 am on Tuesday 6 December. Again tickets are limited to a maximum of ten.
The lineup includes Wicked, Back to the Future, Disney's Frozen, Mamma Mia and Dirty Dancing and tickets start from just £10 for available dates between New Year's Day and 10 February 2023.
Ticket prices are at fixed rates of £10, £20, £30, £40 or £50 depending on the show and performance. While the cheapest seats in the house start from £10, there's no guarantee you'll find prices that low for every show or performance.
Booking fees can often bump up ticket prices and make for a more expensive night out, but with these special discounted tickets there are no booking fees to pay.
Ahead of the deal, we checked out the standard price to book tickets for an evening performance of Wicked on Thursday 12 January at the Apollo Victoria theatre to see the full price.
Right now the cheapest we could find through the theatre's own booking site seats in the centre of the stall will set you back £121.75. If you bag those seats in the sale for £50 – it could mean a discount of around £70 per ticket.
And if you've got theatre tokens you can use those to snap up these discounted tickets.
If you're planning to travel to London by train – it's worth checking your trip won't clash with any planned train strikes in January and February. While you might be able to get a refund on your train ticket it's unlikely you'll be able to get a refund on your theatre tickets if you can't go.
Cheap 'on the day' theatre tickets
Sites like the TKTS booth in Leicester Square sell 'on the day' tickets with savings of around 20 – 40% and depending on the show – discounts could even top 50%.
Half-price theatre tickets with Lovetheatre
Right now you can get discounts of over 50% booking tickets through Lovetheatre for shows including Jersey Boys and The Lion, the Witch and the Wardrobe and up to 44% on Only Fools and Horses The Musical.
Cheap theatre ticket package bookings
It's also worth searching sites like lastminute.com for ticket deals and checking seating plans before booking through sites like theatremonkey and Seatplan.
With theatremonkey you can search for the theatre and it brings up seating plans with seating advice.
Cheap theatre ticket deals at local theatres
There are plenty of other shows, pantos and plays on beyond the West End.
You might be able to join a local theatre, for a small fee, so you're first in the queue when new shows come out or get discounted tickets.
ATG Theatres have venues across the country including the Bristol Hippodrome, King's Theatre in Glasgow, Milton Keynes Theatre and the Princess Theatre in Torquay. It sells an annual ATG Theatre card for £35, getting you a range of offers and discounts including no booking fees on most shows, free ticket exchange and discounts.
Another way to save money is by booking tickets for dress rehearsals or preview performances.
At the Curve Theatre in Leicester – dress rehearsal tickets cost just £1! Details of dress rehearsals and ticket availability are all on its website.
Chichester Festival Theatre sell discounted preview tickets for its own productions – as opposed to touring shows. This can mean a saving of around 30% depending on the full-price ticket.
With tickets for family shows – up to four children can go for half price with every full-price adult and anyone aged 16 – 30 can join up free for £5 theatre tickets.
Sue Hayward is a personal finance and consumer journalist, broadcaster and author who regularly chats on TV and Radio on ways to get more power for your pound. Sue's written for a wide range of publications including the Guardian, i Paper, Good Housekeeping, Lovemoney and My Weekly. Cats, cheese and travel are Sue's passions away from her desk!