How to book a cheap hotel room
Heading off on holiday doesn't have to break the bank; there are plenty of ways to land a cheap hotel room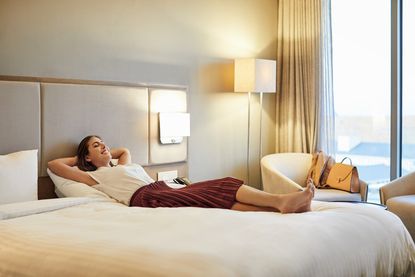 (Image credit: Getty images)
Look After My Bills Newsletter
Get the best money-saving tips, tricks and deals sent straight to your inbox every week. Make sense of your money in partnership with The Money Edit.
Thank you for signing up to The Money Edit. You will receive a verification email shortly.
There was a problem. Please refresh the page and try again.
If you're looking for a cheap and cheerful staycation or UK city break there's plenty of ways to bag a cheap hotel room.
If you want a cheap holiday, budget chains like Premier Inn, Travelodge and easyHotel all offer no-frills style rooms where you can book an overnight stay from around £25.
The added bonus of taking a holiday in the UK is of course you don't have to worry about the risk of flight delays or cancellations, forking out for airport parking or worrying about the best travel credit card to pack.
Nicky Kelvin, head of The Points Guy UK, points out that there are plenty of hotel-specific apps, from the likes of Hotels.com, Booking.com and Hotel Tonight, which can help you find cheap deals for stays all year round.
He adds: "Book as early as possible and shop around to be in with the best chance of finding the best deal. It's also worth checking discount voucher sites or cashback sites for offers on these sorts of websites which can often secure up to 12% value back on a booking."
Cheap hotel room booking tricks
There are certain booking tricks that you can employ to land a cheap hotel room.
For example, you will find that hotel rooms are generally cheaper when booked for a midweek stay, rather than a weekend trip. What's more, if you're going on a city break, shop around as walking a short distance rather than staying slap bang in the middle of the city centre can save on room rates.
Travelodge says it has over 1.5 million rooms for £34 or less and its 'Best Price Finder' tool is an easy way to find deals.
I found rooms at the Brighton Travelodge from £29 this month, along with rooms at the Travelodge in Manchester's Salford Quays for £25 staying on a Sunday night.
Booking as early as you can is a useful trick to securing the best price on a hotel room at most budget chains. With Travelodge you can book up to 325 days in advance, for example.
Premier Inn on the other hand says it "adopts dynamic pricing and the price of our rooms fluctuates based on demand". This means it can be worth locking in prices if you find the deal you want, as you may risk paying more if you hold off making the booking even for just a few days.
Cheap hotel room: go for rooms without windows
A room with a view may sound great, but if you're just looking for a crash pad for the night then sacrificing a window can save you cash.
With easyHotels you can opt for a windowless room to save money. Prices fluctuate depending on demand, but you can typically expect to save up to £15 a night based on rooms at its easyHotel in Birmingham. Other locations include Manchester, Cardiff, Oxford, Edinburgh and Belfast.
Premier Inn Zip rooms in Cardiff cost from just £21 per night. While some rooms have windows, others have lightboxes instead.
Cheap hotel room: Parking can bump up the price
The downside with some budget hotels is that you won't necessarily get free parking on site.
So if you're driving, it's important to do your homework to avoid having to cough up extra on car park fees.
With Premier Inn, you tend to get free on-site parking in more rural locations like its Arundel or Bognor Regis hotels. However, parking at its Watford location incurs a £6 charge daily charge and it's £10 for every 24 hours at its Leeds city centre location.
Use free loyalty schemes to book cheap hotel rooms
Signing up for free loyalty schemes can save you money. With clubBedzzz at easyHotels you can save 10% on all rooms and get exclusive access to sales, as well as free late checkout on Sundays.
It's free to sign up for the Genius loyalty scheme from Booking.com, which offers discounts of 10-20%, along with free room upgrades depending on the level you reach.
Outside of loyalty schemes, it's worth checking if you get anything added on top of your booking, such as a free breakfast. For example, at Holiday Inn a free breakfast is usually part of the deal, while kids stay and eat free at a Holiday Inn.
Cheap hotel room: Free cancellation
Plans can change and if you've booked in advance to snap up the best price you can be left out of pocket should you need to cancel.
Booking a hotel (as well as self-catering accommodation) through Booking.com means you can often get free cancellation up until the day before your stay.
This way you can lock in a price, but with the luxury of being able to shop around and cancel if you find a better deal or just can't go.
With Premier Inn, its 'Flex Rate' bookings – which are slightly more expensive than the standard option - can be cancelled before 1pm on the day of arrival for a full refund. With the cheaper standard option, you can change your check-in date until 1pm on the date of arrival but you can't get a refund if you cancel.
As a rough guide on price - booking a one-night stay at the Gatwick North Terminal location (just over the road from the terminal) on 1 February costs £75.50 for a standard booking or up to £95 for its Flex Rate option. If you're booking close to the time of your stay, forking out for the Flex Rate may seem an unnecessary expense, but if you're booking six months in advance it may be worth it for peace of mind.
There's also a 'Semi-Flex' option that enables you to cancel up to three days before arrival for a full refund.
If you find a deal on hotel booking sites like Trivago, TripAdvisor or Booking.com, it's also worth checking the price if you book directly with the hotel. I've often found smaller hotels are happy to discount the price or throw in extras like complimentary breakfast or a free room upgrade to get your business without paying third-party booking fees.
Go on the day and haggle for a cheap hotel room
If you're happy to bowl up on the day, then you may be able to negotiate a cheaper rate at reception with independent hotels.
Chances are from around 4pm onwards, so long as they've got rooms free, they may be willing to negotiate on the rate rather than risk leaving the room empty.
More on this:
Look After My Bills Newsletter
Get the best money-saving tips, tricks and deals sent straight to your inbox every week. Make sense of your money in partnership with The Money Edit.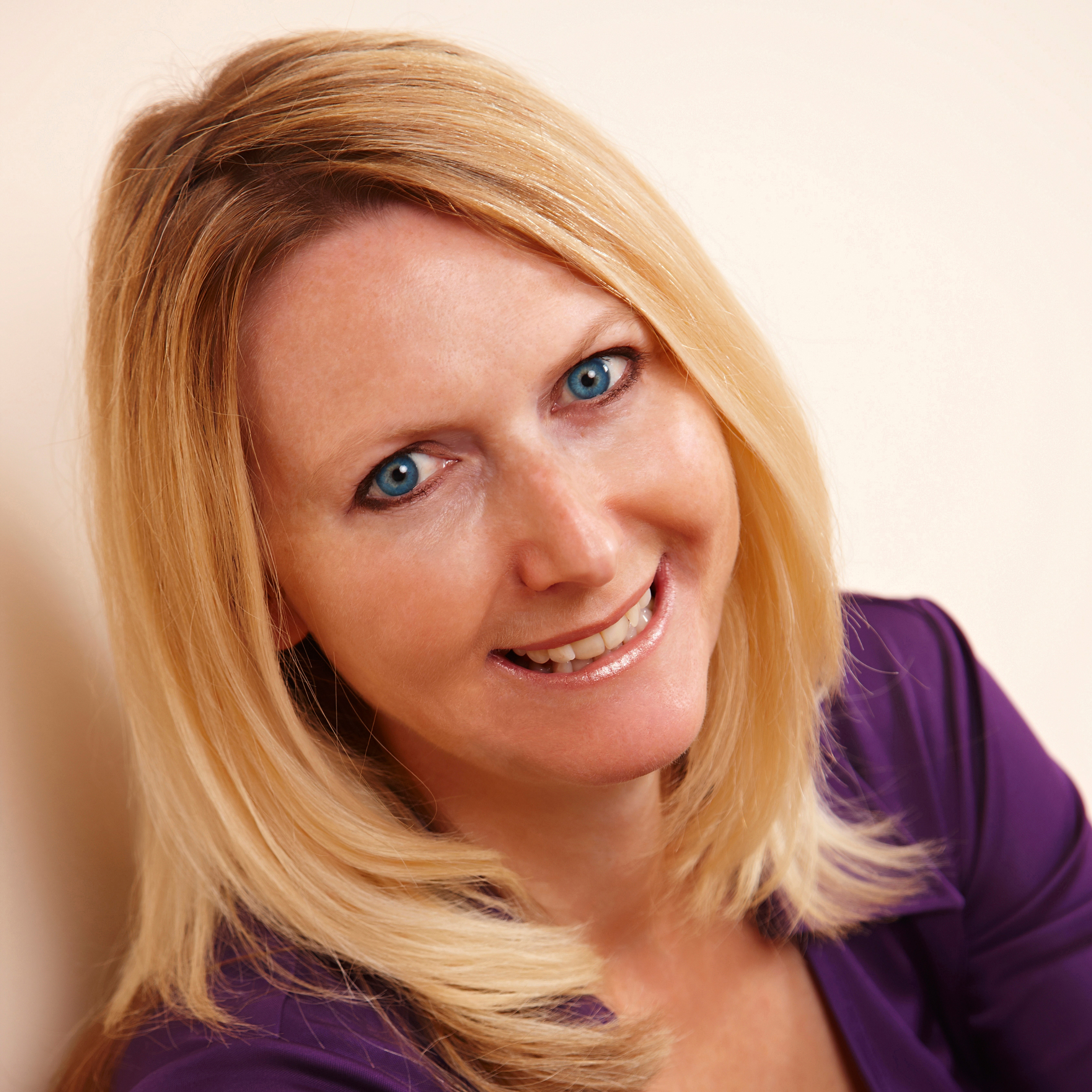 Sue Hayward is a personal finance and consumer journalist, broadcaster and author who regularly chats on TV and Radio on ways to get more power for your pound. Sue's written for a wide range of publications including the Guardian, i Paper, Good Housekeeping, Lovemoney and My Weekly. Cats, cheese and travel are Sue's passions away from her desk!