Use our car loan calculator to work out the cost of your next motor
Use our car loan calculator to work out what you'll pay, the easy way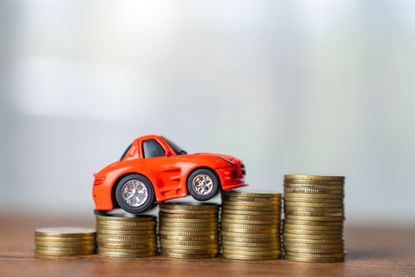 (Image credit: getty)
Use our car loan calculator to work out the cost of your next motor
Whilst a loan can be a handy way to buy a car by allowing you to spread the cost over a number of months or years, it's important to understand exactly what it will cost, and the difference the interest rate can make on your monthly repayments. Just use the slider on the calculator to adjust it to your requirements.
Our car loan calculator helps you work out what you'll pay each month and the total cost of buying your vehicle, depending on the cost of your new car, the interest rate, the loan term and the deposit. It will help you work out the cost of your repayments in total and decide if you can afford it.
A higher initial deposit also means you can reduce your monthly outgoings, so if you have money in savings that you can use, it may make sense if the interest rate on your car loan is higher than what you are earning on your cash.
It's also a good idea to take a look at your credit score. The better your score, the better chance you have of securing the best deal for your car loan.
You can check your credit score for free using Experian, Transunion or Equifax - the three main credit reference agencies. If you have a low score, you can take steps to improve it before applying for a loan
Shop around using comparison sites to find the best deal on your car loan and play around with our car loan calculator to find the best deal for you.
Car loan calculator
Work out how much your next car will cost with our car loan calculator.