Cadbury scam warning: Fake chocolate giveaway messages on WhatsApp
Fake Cadbury scam messages were widely shared on WhatsApp last Easter and reemerged at Christmas. Here's what to look out for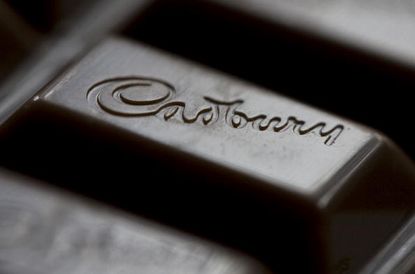 (Image credit: Bloomberg)
Last Easter a Cadbury scam message began spreading through WhatsApp promising a 'free easter chocolate basket'.
The message and the URL it included had nothing to do with Cadbury, which urged its customers not to interact with it, stating on Twitter:
"We've been made aware of circulating posts on social media claiming to offer consumers a free Easter Chocolate basket. We can confirm this hasn't been generated by us & we urge consumers not to interact. Your security is our priority & we're currently working to resolve this."
Good MorningA fake message posing as Cadbury is spreading quickly on WhatsApp. It's inviting people to grab a 'Cadbury FREE Easter Chocolate Basketby clicking through a link that has nothing to do with #Cadbury. Do not interactPlease spread this message to your family&friends pic.twitter.com/m8OnjIHcLWApril 1, 2022
See more
Here we explain how you can spot the latest scam.
Whatsapp Cadbury scam messages
Scam WhatsApp messages are essentially the same as SMS phishing scams: they encourage the recipient to follow a URL leading to a site that will attempt to capture sensitive personal information, which could include your bank/card details.
But the nature of the WhatsApp platform also makes these messages extremely easy to forward to friends and family.
While receiving a text message out of the blue from a number you don't recognise could arouse suspicion, receiving it from a friend or family could bring an element of trust.
The fraudsters are relying on you believing that the 'giveaway' is genuine and helping them reach as many people as possible by passing it on.
This gives them a higher chance of extracting sensitive information from you.
Fake Cadbury WhatsApps reappear at Christmas
Over Christmas 2022, very similar tactics were back, this time promising a 'Christmas giveaway' and including a very similar URL to the ones seen over Easter.
The people behind this message are relying on it being shared thousands of times through WhatsApp, with many members of the public believing they were innocently doing their friends and family a favour by giving them the chance to win free chocolate.
The reappearance of the 'Cadbury' tactics over Christmas is a strong indication that the messages will return again, most likely next Easter. They could also target more seasonal events.
What should I do to spot and report fake WhatsApp messages?
If you've received a message out of the blue on WhatsApp promising something for nothing, treat it with caution, even if it's from a friend or family member.
Remember that brands are unlikely to offer something for nothing, and even less likely to be using suspicious URLs that promote giveaways and competitions.
If you have received the message from someone you know, let them know that you're suspicious of the URL and that you would not advise them to visit the page or send it on to anyone else.
To report a fake WhatsApp message, take a screenshot and email it to report@phishing.gov.uk
Fake websites should also be reported to the National Cyber Security Centre here.
I think I've been taken in by a fake website, what should I do?
If you or one of your contacts has entered sensitive information, such as your bank/card details, into a third-party site you were taken to via a suspicious WhatsApp message or text, you need to let your bank know what's happened via its official channels ASAP.
Your bank should work with you to cancel your card, block any pending payments (if required) and refund the money you've lost.
You should also then keep an eye out for any follow-up scams that could occur if you give your contact details, such as your email address, postal address or phone number, to fraudsters. Treat any contact you receive out of the blue with caution.
How to report scams and get your money back
Cadbury was approached for comment but it did not respond.
Look After My Bills Newsletter
Get the best money-saving tips, tricks and deals sent straight to your inbox every week. Make sense of your money in partnership with The Money Edit.
George is a freelance consumer journalist with a keen interest in scams and housing. He worked for the Consumers' Association for seven years where he was the editor of Which? Conversation - his work on exposing new scams saw him often quoted in the national press.
George has been at the forefront of the cladding and building safety crisis, campaigning for the rights of leaseholders and giving a voice to those caught up in the scandal - as a result he was nominated for Property Journalist of the Year in 2021 at the Property Press Awards.