Government £2 bus fare scheme extended for another 3 months
The £2 bus fare scheme was to close at the end of March but is now being extended for a further 3 months. We explain everything you need to know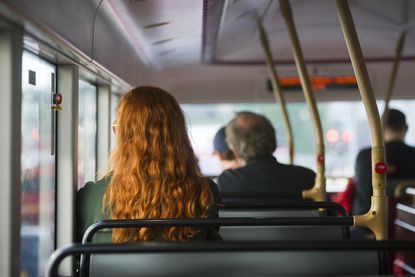 (Image credit: Getty images)
Millions of people around the UK will be able to take advantage of £2 bus tickets until the end of June, after the Government extended its fare cap scheme.
The government's fare cap scheme came into effect on 1 January to help people during the cost of living crisis and encourage commuters to use buses.
Now, the scheme is being extended to run until the end of June following extra £75 million in government funding. Another £80 million will be put towards a wider package to support critical bus services.
Transport Secretary Mark Harper said: "We're providing £155 million to help passengers save money on fares, get more people on the bus and protect vital bus routes – helping with the cost of living and enabling people to get where they need to in an affordable and convenient way."
Here's everything you need to know about the £2 fare cap and if it is running in your city.
How much money will I save on my bus journey with the fare cap?
Depending on where you live, a price cap could slash around £3 off your bus fare.
The £2 fare cap applies to single tickets. On average, a single ticket costs around £2.80, and for those who live in rural areas pay up to £5 for a single bus fare.
For example, if a single ticket costs £3 one way and you need a return ticket (totalling £6) , the £2 cap means you only pay £4 for your round trip, saving you £2.
Where is the £2 bus scheme running?
More than 130 bus and coach operators including First Group, National Express and Stagecoach are taking part in the scheme.
To see which bus routes near you are £2, check GOV.UK for the full list (opens in new tab)of discounted services.
Stagecoach said the £2 tickets are available on most of its routes in England, but there are a few exclusions such as dedicated school services.
Routes where you can make the most of the discount include the X10 route between Newcastle and Middlesbrough which usually costs £8, and the Regency Route between Brighton and Tunbridge Wells, which usually costs £6.20.
Exclusions to the £2 fare cap scheme
The £2 fare cap scheme is not running in London and there are some operators who have chosen not to take part.
So it's worth double-checking the GOV.UK website (opens in new tab) list on the bus routes included in the scheme before you travel.
More articles of the cost of travel
Vaishali graduated in journalism from Leeds University. She has gained experience writing local stories around Leeds and Leicester, which includes writing for a university publication and Leicester Mercury.
She has also done some marketing and copywriting for businesses.
When she is not writing about personal finance, Vaishali likes to travel and she's a foodie.