BT scams warning: Fake "your monthly BT bill is ready" emails are on the rise
BT scam emails are attempting to capture your card details. Here are the common phishing tactics you need to watch out for.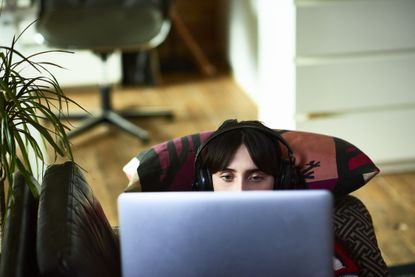 (Image credit: Getty images)
An increase in the number of BT scam emails purporting to be from BT has led to a warning from Action Fraud. Have you received one of the fakes?
Last month Action Fraud stated that it had received 676 reports in just two weeks regarding the latest scam emails pretending to be from BT.
Like with most phishing emails, the scammers' goal is to get you to follow a link to a phishing website that will then attempt to steal your bank/card details.
What do the scam BT emails look like?
⚠️Watch out for these fake emails purporting to be from BT. ✅Received a suspicious email? You can report it by forwarding the email to: report@phishing.gov.ukYour reports have led to the removal of 209,000 scam websites as of January 2023 #CyberProtect pic.twitter.com/vx98CSkHq7February 22, 2023
See more
In these cases, the scammers are relying on their fake emails to find their way to genuine BT customers. They state that 'your monthly bill is ready' and instruct the recipient to 'pay' that bill by clicking through to a fake website.
The emails and the website have nothing to do with BT. If you enter your card details on these sites to 'pay' a bill then you will have given your information directly to fraudsters.
While many fake emails rely on a sense of urgency or panic, the tactics behind this email are entirely based on appearing genuine. If you're expecting a bill from BT then the straightforward nature of the email's request may be enough to catch you off guard.
How can I spot a fake BT email?
If you are a BT customer and you've received an email out of the blue requesting payment do not interact with it. BT states that it will never ask customers for private/personal details or banking information out of the blue.
Rather than follow links in emails claiming to be from BT, instead, log in to your BT account via its official site. Do this entirely separately from the email and be sure you're not following any links.
If you remain unsure whether you have a bill to pay or you think there may be issues with your account then contact BT directly to check.
I think I've been scammed by a fake BT email: what should I do?
If you think you may have entered sensitive information, such as your bank/card details, into a third-party site you were taken to by a suspicious BT email, you must let your bank know what's happened via its official channels ASAP.
You can report a scam and get your money back. Your bank should work with you to cancel your card, block any pending payments (if required) and refund the money you've lost.
You should also then keep an eye out for any follow-up scams that could occur if you've given contact details, such as your email address, postal address or phone number away to fraudsters. Treat any contact you receive out of the blue with caution.
How can I report BT scam emails?
Emails that impersonate BT can be forwarded directly to the brand on phishing@bt.com
BT has its own advice for dealing with phishing scams. It's also written a guide to scams with Action Fraud.
Fake emails and phishing websites can also be reported to the National Cyber Security Centre at report@phishing.gov.uk - action can then be taken to remove these websites.
If you're going to warn friends and family about a scam, send them a screenshot instead of forwarding suspicious emails directly.
BT customers can also go to www.bt.com/scams to get advice on how to spot and handle a scam call, email or text.
Look After My Bills Newsletter
Get the best money-saving tips, tricks and deals sent straight to your inbox every week. Make sense of your money in partnership with The Money Edit.
George is a freelance consumer journalist with a keen interest in scams and housing. He worked for the Consumers' Association for seven years where he was the editor of Which? Conversation - his work on exposing new scams saw him often quoted in the national press.
George has been at the forefront of the cladding and building safety crisis, campaigning for the rights of leaseholders and giving a voice to those caught up in the scandal - as a result he was nominated for Property Journalist of the Year in 2021 at the Property Press Awards.