How to book a cheap holiday
Here are 11 ways to cut the costs of your summer holiday and bag a bargain deal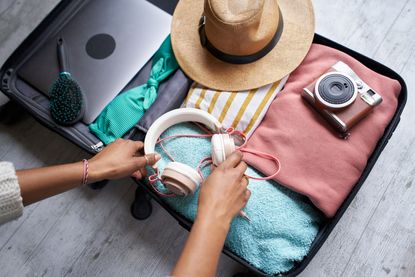 (Image credit: Getty images)
Look After My Bills Newsletter
Get the best money-saving tips, tricks and deals sent straight to your inbox every week. Make sense of your money in partnership with The Money Edit.
Thank you for signing up to The Money Edit. You will receive a verification email shortly.
There was a problem. Please refresh the page and try again.
Booking a summer holiday can feel like a luxury in the current cash-strapped climate - but you don't have to break the bank to get a break.
Holiday prices are up to 71% higher compared with last year, according to consumer group Which?. Airline prices have soared with prices up to 71% higher for flights to Italy and Greece, 45% for France and around 30% for the USA. Booking a seven-night package holiday to Spain or Turkey costs on average 20% more than last summer.
From finding a holiday hotspot where your pound goes furthest to packing the best travel credit cards and avoiding Ryanair's Dynamic Currency rip-off, there's plenty of ways to get the best deal on your holiday.
Here are 11 ways to save on the cost of your holiday.
1. Book a cheap flight
Flight prices may be up by over 70% this summer but there are still ways to bag a cheap flight.
Before you fork out for costly flight tickets, it's worth checking to see if you have any flight vouchers you can use to offset the cost. These may have been issued for previous trips you booked during the pandemic, but were unable to take.
If you're on a fixed budget, make use of Kayak's 'explore' tool to find flights within your price range and set up price alerts. Booking mid-week and on 'unpopular' days like Friday 13th can save you money.
Evan Day, UK country manager at Kayak, said: "We've found flying out and returning midweek compared with weekends can be up to about 60% cheaper on short-haul, and up to about 30% cheaper for longer haul flights.
"Flight prices seem significantly lower on Friday 13th. Last year flights on Kayak were about £103 cheaper on average compared with the average price of other Friday flights." Savvy travellers may want to make a note of Friday 13th October 2023.
If you're booking a budget flight, don't get clobbered for excess baggage fees. Check luggage allowances as you may think you're saving money opting for 'free' cabin bags but if your bag is too big at the gate – you can pay hefty fees. For example, with EasyJet this can be up to £48 a time.
2. Check out all-inclusive deals
If you're on a budget – booking an all-inclusive deal can sound like a cheap option.
Booking this way means you pay a fixed price and you can pay in pounds, which saves worrying about fluctuations in exchange rates. Once you arrive, there's no need to shell out for meals, ice creams, drinks at the bar or even pay to hire the sun beds.
But consumer group Which? says it's down to your destination whether it's worth going all-inclusive. It found holidaymakers could save up to £700 per person booking an all-inclusive one-week holiday in Barbados.
By comparison, a one-week trip to the Algarve worked out £300 per person cheaper if you organised everything yourself including flights, accommodation and meals instead of booking all-inclusive.
If you are booking all-inclusive, check what's included – so whether you get a choice of restaurants and bars and if water sports, trips or entertainment are included.
If you want to spend money on souvenirs at the airport – make sure you pack the best travel credit cards or the best-prepaid travel cards.
3. Consider buy now pay later holidays
When booking your holiday, you'll usually have to pay an initial deposit, and depending on when you're going, the remaining balance may not be due until nearer your departure date.
Some holiday companies including TUI are now offering zero-deposit holidays - so you can lock in your trip at the price you want without having to pay a penny upfront.
In TUI's case, this can be done on a selection of holidays when booking at least six months in advance. Interest-free payments are then made in at least three instalments. In the event you cancel your trip, you will still be liable for the full deposit.
Jet2 also offers 'pay monthly' trips which can be secured for a deposit of £60 per person followed by then monthly interest-free payments.
If your holiday company offers a deal like this, check the terms and conditions carefully and if you'll pay interest for spreading payments.
It's also vital to make sure you have enough money to pay for the whole holiday; don't be seduced by a cheap upfront deposit and then forget that you'll need to pay for the rest of the trip. Manage your money carefully to ensure you can make all the payments.
4. Make the most of free cancellation policies to shop around
Booking accommodation through sites including Booking.com and Airbnb may mean you get free cancellation.
If you can secure this option, it can enable you to pre-book and lock in an affordable price, with the added bonus of being able to keep shopping around. This way you can cancel fee-free, if you later find a cheaper or better option or your plans change.
In both cases, check terms and conditions as free cancellation may not be available on all properties or only up to a certain point. You may need to provide your credit card details to secure the booking, even if free cancellation is offered.
5. Book holiday homes instead of hotels
Bagging a cheap hotel deal could prove a false economy if you end up blowing your budget on the cost of eating out – especially if you're in an expensive city or popular beach location.
According to the holiday rentals site Vrbo, over half of UK travellers say they want to cut costs, and plan to save an average of £417 by cooking in their holiday home compared with eating out or getting a takeaway.
You could also consider doing a home swap to save money. There's lots of companies doing this including HomeLink and HomeBase Holidays.
There may be a membership fee to pay to list your property, and do tell your home insurer if you're doing this as it may affect your home insurance.
6. Book a package holiday
This doesn't necessarily mean an 'off the peg' flight and hotel package complete with a rep in the resort.
If you book at least two parts of your trip at the same time in one single payment – it means automatic package holiday protection. This gives you extra rights if the tour operator or travel agent goes bust.
Turning your holiday booking into a package deal can be as easy as adding in even a one-night hotel stay or car hire along with your flight.
The other benefit to doing this is that travel agents may have access to insider industry promotions that you can't source yourself.
7. Shop around for airport parking
Paying to park at the airport can put a dent in your holiday spending so the golden rule is to shop around and always pre-book your airport parking. This can typically save up to around 60% on the gate price.
Check if you're entitled to any discounts as AA members can save 15% on airport parking at certain locations when booked through HolidayExtras.
And you can swap Tesco Clubcard vouchers for APH airport parking to save money – however make sure you do this before 14 June if you can, otherwise you'll only get twice the value of those vouchers, instead of triple value.
8. Save on the airport lounge
If you're on a budget, you might want to avoid splashing out on drinks or meals at the airport or paying for pricey lounge access.
However, with some packaged bank accounts, you may be able to get cheap or free airport lounge access before take-off. This can save costly meals and drinks in the departure lounge and may mean free fizz, food and a chance to unwind ahead of your trip.
9. Get the best deal on travel insurance
However cheap your holiday price tag – and strong your desire to save money is - always buy travel insurance before you go. This can cost from the price of a couple of drinks and be invaluable if you need to make a claim for medical expenses or a lost or stolen passport while you're away.
Check policies for protection like missed flight cover, which can pay out and save you being out of pocket if you miss your flight, or the start of your cruise. And check your policy before you go away, for any exclusions and mistakes that could invalidate your travel insurance.
If you're going to countries within the EU or Switzerland, it's worth making sure you've got a valid European Health Insurance Card (EHIC) or Global Health Insurance Card (GHIC), which can save you the excess on your travel policy if you need medical care abroad.
10. Save on holiday hire cars
There's lots of ways to save on your holiday hire car including pre-booking and buying excess protection insurance in advance. This covers the excess in the event you have a prang and can be bought for around £3 or less per day this end, whereas policies at the car rental desk abroad can be around £20 a day.
11. Boost the power of your holiday pound abroad
Once you're on the ground, it's worth making sure you don't waste any of your holiday spending money in fees and charges.
The debit or credit card you use for your daily spending at home may not offer the best deal abroad so make sure you get more power for your holiday pound by packing the best travel credit cards.
Some of the best ones won't charge extra fees on purchases or for cash withdrawals abroad.
Read next
Look After My Bills Newsletter
Get the best money-saving tips, tricks and deals sent straight to your inbox every week. Make sense of your money in partnership with The Money Edit.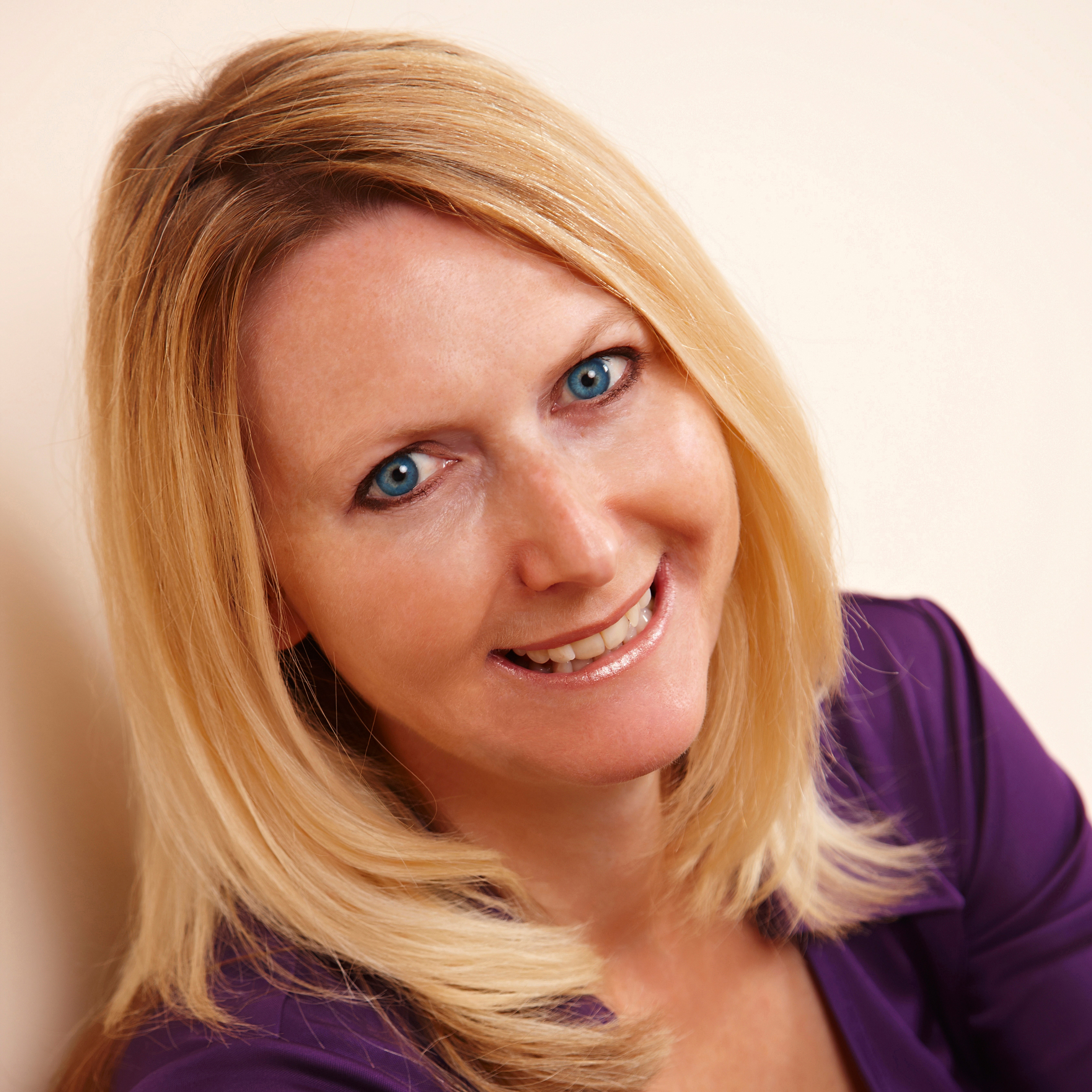 Sue Hayward is a personal finance and consumer journalist, broadcaster and author who regularly chats on TV and Radio on ways to get more power for your pound. Sue's written for a wide range of publications including the Guardian, i Paper, Good Housekeeping, Lovemoney and My Weekly. Cats, cheese and travel are Sue's passions away from her desk!