Black Friday vs Boxing day sales – when are you more likely to bag a bargain?
Black Friday vs Boxing Day – both are hyped up as bargain bonanzas with no shortage of retailers promising big discounts but are those bargains all they're cracked up to be?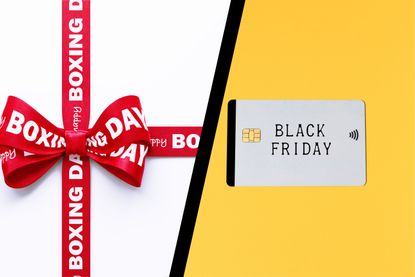 (Image credit: Getty Images / Future PLC)
Black Friday and Boxing day sales are lucrative times for retailers but the amount we're looking to spend this year has dropped significantly.
Sales can be hit or miss in terms of actual bargains – so it's worth checking out our checklist of sales tips before you hit the shops. Black Friday spending is predicted to fall by more than 30% this year with an average spend of £189 – down from £275 last year according to Finder.
Here we put the two big sales shopping events in the UK head-to-head, to find out which is cheaper – Black Friday or Boxing day?
Black Friday vs Boxing Day
The pros of shopping on Black Friday
This year, Black Friday is on 25 November 2022 – but it's not just a 'one-day' event.
After fights over TVs in Asda broke out, several years ago, many retailers now stagger promotions and some start discounting in early November. Amazon's Black Friday event for example starts on 18 November with deals dropping throughout the period.
With more time on your side, there's less chance of feeling rushed into a frenzied spending spree or making impulse purchases you'll later regret. And with online price comparison tools at your fingertips, it's easy to check who's offering the best price, if there is a laptop, gadget or appliance you want to buy.
If you're looking on Amazon an easy way to check if that Black Friday price really is the best deal is to use Amazon's free price tracker tool.
You can also use price comparison sites like Idealo – with its own Black Friday price alert tool. It enables you to check the price history of what you want. Plus you can set a budget and get alerts if the sale price matches the one you want to pay.
The cons of shopping on Black Friday
To put it bluntly, the whole event can be a con.
Online stores, as well as bricks and mortar outlets, emblazon their websites and windows with the promise of discounts but according to consumer group Which? the majority of the deals are duds. It found a whopping 99.5% of Black Friday deals are cheaper – or sold at the same price – at other times of the year. While Black Friday was once the day for big discounts on tech, everyone has jumped on the sale bandwagon.
"Black Friday sales do have some bargains, but there's an awful lot of filler in there too," says consumer rights expert Martyn James who says that "caution is the order of the day. And research"...
The pros of Boxing Day sales
For the lowest price tag, Boxing Day is likely to be your best bet. It can often beat Black Friday discounts, according to research from Finder. In some instances, Finder says, shoppers can get discounts of up to 80% as stores try to "get rid of an abundance of stock".
If you're not seeing relatives until after Christmas the Boxing Day sales can give you a chance to snap up presents for much cheaper than you could have paid in the run-up to the festive season. But, of course, there is always the risk that the most in-demand items will have already sold out.
The cons of Boxing Day sales
You could have spent hours doing your research and know the price you're up against for that new laptop, coffee maker or phone – but you could still lose out.
Boxing Day might already be too late for the best bargains. Lisa Hooker, Leader of Industry for Consumer Markets at PwC points out, "many stores start online sales on Christmas Day – which could mean by Boxing Day some of the best bargains have already gone".
Another thing to note is that shops rarely discount the latest models. It's often old stock – that the store wants to get rid of – that goes into the sales bins, to make room for newer, more expensive models.
The verdict
Boxing Day sales generally come with cheaper price tags but with both sales events don't get tempted to spend just because the price tag screams 'cheap'.
"Big sales periods like Black Friday can feel overwhelming with wall-to-wall adverts and promotions. It can be all too easy to make a knee-jerk decision to snap up something that looks like a good deal at a glance, but in truth is anything but", says Adam French, Personal Finance Editor at The Money Edit.
"My advice is to go into any sales period with your eyes open and a list of exactly what you want and how much you're happy to pay for it. This year – like most years – I might treat myself to a new electric toothbrush in the Black Friday sales but only if the deal truly is a saving on how much it has sold for at other times in the year".
Trawling the internet or high street to see what 'bargains' are out there is never a good move. If there's something you want – you need to be prepared to put in the effort and track prices in advance and walk away if you don't get the price you want.
Sales events like this aren't your only chance to save money. It's not hard to find voucher codes for most stores and signing up to store mailing lists can net you an introductory discount as well as regular discount vouchers.
Depending on the discount – a voucher code could trump a flash sale discount and make the difference between buying something you want – at the best price instead of wasting your cash.
Related articles
Look After My Bills Newsletter
Get the best money-saving tips, tricks and deals sent straight to your inbox every week. Make sense of your money in partnership with The Money Edit.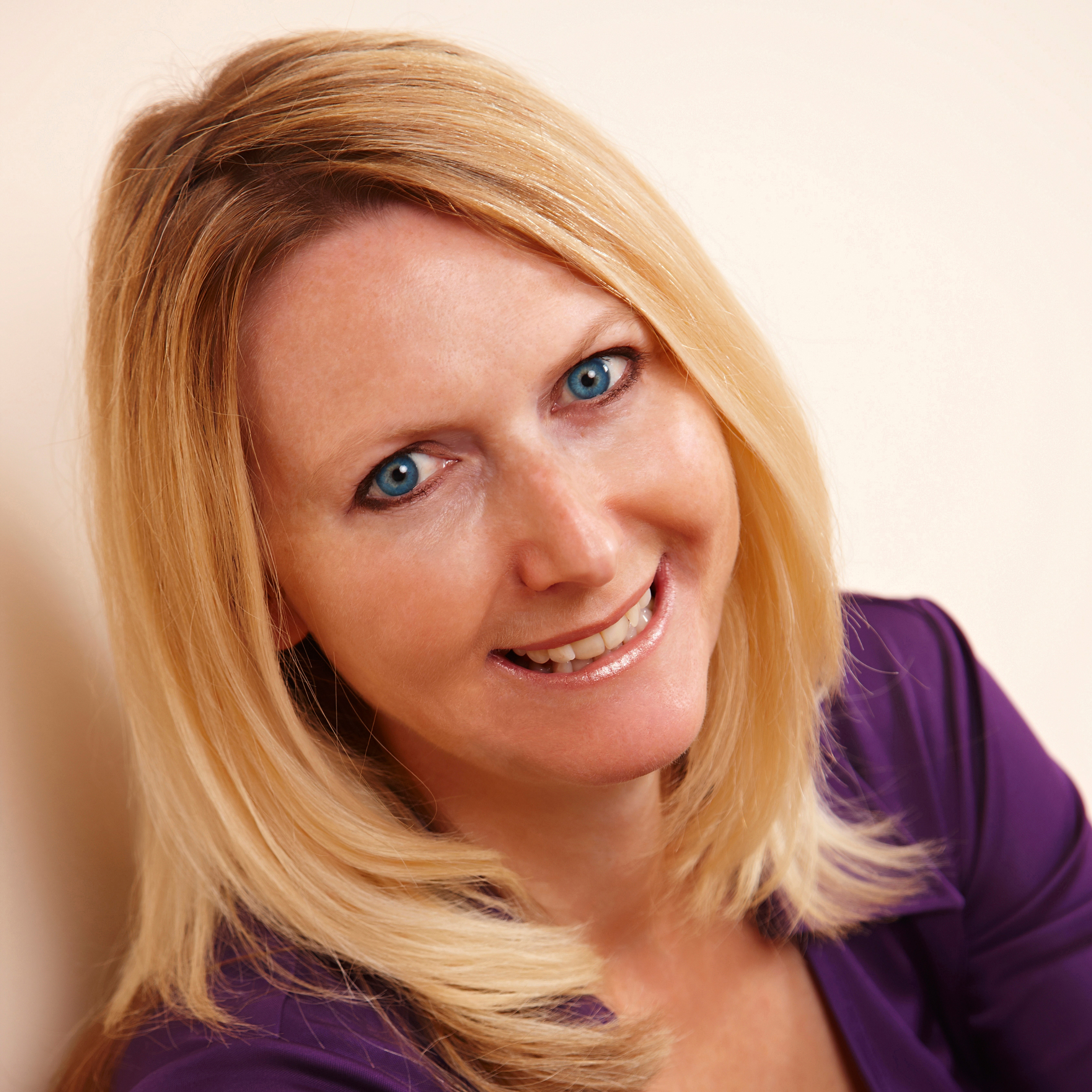 Sue Hayward is a personal finance and consumer journalist, broadcaster and author who regularly chats on TV and Radio on ways to get more power for your pound. Sue's written for a wide range of publications including the Guardian, i Paper, Good Housekeeping, Lovemoney and My Weekly. Cats, cheese and travel are Sue's passions away from her desk!